Rajiv Sharaf is the senior executive vice president and chief information officer at Reliance Infrastructure, where he has been steering the overall IT for over 15 years. He has over 28 years of progressive leadership experience across various industry domains including utility, manufacturing, infrastructure, and telecom.
In an interaction with IDG Media, Rajiv Sharaf shared his future vision of the infrastructure sector and spoke on how technology will impact enterprise IT in the coming years.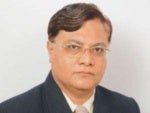 Edited excerpts
How do you see the impact of technology on enterprises in the next decade?
For the last 20 years, we have seen enterprises going for IT implementations such as ERP and some automation. In the next decade and beyond, the business needs will be immediately satisfied without going through the normal routine cycle. With the commoditization of IT systems, everything will be available at the click of a button.
Also read: Reimagineering Infrastructure: The rise of autonomous machines
As the IT head at Reliance Infrastructure, what technological advancements do you anticipate for the infrastructure sector?
In the infrastructure space, project sites are located in remote locations, so organizations may not have visibility on the project. In future, drones with longer battery backups could be deployed to inspect construction sites through live feeds. 3-D designs of the project will be integrated with augmented reality and organizations will be able to perform real-time project monitoring without leaving the office premises.
Along with that, automated integration of IT with supply chain management, labor management, warehouse management and transport management will ensure that there is no wastage of material, and inventory is maintained as needed.
What do you think will be the most important change for IT infrastructure?
Whatever requirements companies have today, they have to comprehend and configure them into the IT systems, which takes a lot of time. All of that will vanish in the future as IT configurations will be made through voice assistant software based on AI. The voice commands will be converted into block diagram or process flow diagram, and IT deployments will be automatically configured. Also, many businesses today are using analytics but decision-making will not depend on analytics in future as it will also be automated.
Blockchain has been a buzzword for the last few years. What impact do you see blockchain having on the global infrastructure?
Blockchain will ensure financial inclusiveness by removing barriers of the current infrastructure. This technology will enable low income groups people to get loans by sharing their credentials and documents in a secure decentralized manner. Blockchain-based currencies such as Bitcoin and Ethereum could be the global currencies of the future. At the moment, it's not regulated but going forward, it could be regulated, which will support a seamless global business infrastructure.