Neha Kini heads the IT division at Vedanta-Sterlite Copper. She has been with the company for over 17 years and has an expertise in strategizing, planning and executing IT-led business transformation projects.
In an interaction with IDG Media, she shared her future vision for metals and mining industry, and described how emerging technologies will make a difference in the future.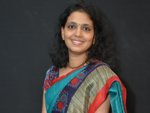 What are the challenges for metals and mining in terms of technology adoption?
When you talk about metals and mining, the adoption of tech is not keeping up with what is required. In several cases, we find that partners don't understand the need for mines and metals organizations. Industry 4.0 talks about a lot of new technologies, but when it comes to ground reality, there are several difficult things that need to be implemented.
There is a lot of risk when you start connecting your systems to your wider network. There are security risks involved and the damage potential is definitely a huge concern for the safety of the plant.
The investments done on machinery are age-old, which were created having spent crores of rupees for multiple decades. But a large number of those machines are not ready to talk to the new systems.
What is your vision for the metals and mining industry?
Firstly, the metals and mining industry needs to be sustainable – it should cause not harm to the environment. So, I think our vision is that we need to invest in technologies that are environment friendly, and not just focus on IT. The technology which helps reduce emission, consumption of fuel, and consumption of water needs to be considered.
Apart from sustainability, second priority is safety of workers. In metals and mining, there are huge safety risks involved. The loss of human life due to small errors may happen.
So, when we talk about the industry, we talk of systems that can predict the risks involved. The idea is to use early alerts, predictive analytics, sensors, video analytics, cameras, which can read people's movements and alert of trespasses or abnormal activities in order to maintain the safety of workers. We are talking about connected mines, but also connected workers.
Connected mines means it will tell you geographically where all the spread is, the kind of percentage of ores etc. Also, connected plants will allow scenarios where people can manage them from far away and so there is no loss of human life.
Connected workers – we should be able to track workers, their movement, and their condition. If something happens, can they press an alarm button so somebody can come and rescue them?
What about automated vehicles for metals and mining?
In open pit mining, the trucks go one after the other, fill the material and bring it back to some other place. So, at any point of time you have to track the connected vehicles, how many trucks have gone inside, how many trucks have come and what is the efficiency of turn-around time of the trucks. And in the gates also, you can put RFID boom barriers which can automatically identify those connected vehicles.
Checkpoints can also be automated so that no intervention is required because everything is happening in a structured manner. If the routes are fixed, you can have driverless cars also. The vehicle can be intelligent which tells measurements of certain parameters and tracking technologies.
What other new-age technologies can find wide adoption for metals and mining?
We are talking about AR/VR for the training part. These 3D AR/VR is helping the workers before they even enter into the area – in terms of better visibility and what kind of work they are going to do, and how much heat exposure, environment, safety pitfalls will be there.
We are also talking about robotics. We are using robotic arms in our use case because at high temperatures it is very difficult for workers. So, we have created some robotic arms that eliminate risk and enable process efficiency, especially in such difficult working environment.
Additionally, analytics can be leveraged to minimize downtime.
In the future, we could have virtual systems to involve more women in the processes, so muscle is not required to run the industry. Another implementation could be extracting metals using x-ray. Whatever we extract today is happening through traditional methods. There is a lot of scope for breakthroughs.