S.T Sathiavageeswaran is the executive director of information systems at India's third largest government-owned oil refining company- Hindustan Petroleum (HPCL). He spearheads development, implementation and security of all applications and systems.
In an interaction with IDG Media, Sathiavageeswaran spoke about the various ways in which HPCL is leveraging technology to achieve digital transformation of its processes.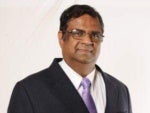 Edited excerpts
How will technology impact the oil and gas sector in the coming years?
Historically speaking, our industry has been one of the pioneers of the use of emerging technologies. For most of the physical facilities whether it is refineries, pipelines or offices, we have been deploying industrial automation systems, process control systems over the last 30 years. For example, using sensors to monitor physical parameters of processes like temperature, flow rate, product pressure, and then driving the whole processes based on back-end logic, which is built into the control systems.
In the near future, as far as automation goes in the oil and gas industry, we will see about every retail petroleum outlet being automated in terms of product visibility and transactions that can be easily tracked. 100 percent of facilities will be connected and tracked centrally to help ensure quality and efficiency of operations. The digital processes reaching right up to large touch points of end users will be capturing a lot of transactional and non-transactional data almost on a real-time basis. This data can be used for predictive analytics to make operations highly efficient.
Can you give a few examples to help understand how these operational processes will be transformed?
One of the major operational challenges in downstream oil industry is managing logistics, ensuring product is available at all retail outlets and there is no excessive inventory lying around. At the same time, preventing outruns. In our organization, planning needs to be done on a 24 by 7 basis to ensure availability in over 15,000 pumps. Here, the retail automation which we are already implementing is going to capture data on product availability on a real-time basis.
Using predictive analytics, we can predict when the stock is likely to outrun in a particular location and prioritize it. Today, a lot of day-to-day operations across all industries are based on hunches or perceptions, but in future, it will be based on accurate real-time data.
What will be the impact on end users?
One of the things that we are trying to achieve through tech investments is digital touchpoints. Every stakeholder who is interacting with us whether it is a customer, vendor, prospective employee or a general citizen, his touch-point with us has to be in digital form. This enables us to give an immediate response to a query. For example, for an LPG customer, placing an order for refill is quite easy today as there are multiple channels available.
Similarly, our internal procurement processes is now digital, all of our tenders, online auctions, and contracts for purchase orders are finalized digitally and made available on the online portal.
From the business perspective, what are the technologies that are exciting for the next 10 years?
What excites me is the development of various aspects of AI, which will play a major role in future. We are only seeing the tip of the iceberg for applications of AI. There are specific utilities of AI which can be plugged into systems called narrow AI.
AI-based technologies will supplement in a lot of processes whether it is things like text-to-cognition, voice-to-text, and vision reading. Especially, in IoT-enabled processes in the oil and gas sector, AI/ML can be deployed to further enhance their efficiency.
Can you give an example on how improvement of AI will lead to improvement of processes in the oil and gas sector?
There are multiple areas where you can look at the developments. A lot of processes which are administrative in nature, for example, we have to process payments to our vendors. Some of the emerging technologies like robotic process automation (RPA) can be deployed and vision cognition of documents is submitted and processed. Such technologies can speed up and improve the efficiency of repetitive tasks.