The C-suite of an organization comprises of different roles that lead in different directions. With resourcing becoming so important, one of the key roles that comes to our minds is the CHRO (Chief Human Resource Officer). Needless to say, with organizations vying for fresh, brilliant talent to compete with rivals, the CHRO's job has become all the more demanding in today's times and the future as well. But are humans the only resources that organizations need to be concerned about?
Resource management for the CHRO and CIO
A CHRO is responsible for the people aspects in an organization like fairness, civility, culture and well-being of employees. Employees have an employee id, joining date, annual appraisals, training and learning and promotions. All these are handled by the CHRO and his/her team.
The CIO's job is not just to ensure the efficient handling of the AI objects, but also to ensure that they work without causing insecurity to human resources.
On the other hand, a CIO is responsible for the technology aspect of the organization. With the advent of AI, it is all but obvious that non-human resources including bots, robots, chatbots, and co-bots will be part of the future workforce in office and factories. As much as human resources, most of these AI devices like co-bots (collaborative robots) need maintenance and servicing, upgrades to their systems and are also assigned Identification numbers similar to employee ids. Most CHROs are always wanting to create a conducive workplace atmosphere that aims for employees to belong "for" the company rather than "to" the company. This includes an important aspect such as job security. Employees need to feel secure at their workplaces.
With the wave of AI around us, most senior managements are busy in boardrooms devising strategies to add AI to their workforce to cash in the benefits of automation. Since the CHRO is not a specialist in technology and AI, the CIO plays an important role in managing such non-people resources akin to a CHRO.
So how does a CIO go about handling these non-human resources and ensure they get their due "technical" respect and identity among the humans? Let us see a few ways to achieve that.
The first challenge for a CIO would be the onboarding of the bots onto the organization's duty roster. Much like human employees, robots too need to be set up a user-id for the bots. Care should be taken to not mix them up with the human resource ids in the HR employee information system.
Next would be to give them access privileges to such applications or areas which are restricted and controlled. The CIO should ensure that the "robot lead" has a fair understanding of the assignment of application roles and permissions which would be aligned with the scope of responsibilities of the bot. Of course, treating a bot like a human employee would result in lesser and less strict compliance measures to be incorporated.
The CIO's job is not just to ensure the efficient handling of the AI objects, but also to ensure that they work without causing insecurity to human resources. For this, the CIO has to start with knowing tasks which are better off left to humans and which ones best suit the bots.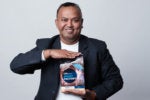 For example, humans are masters at conversational intelligence, collaboration and brainstorming, learning and data connection. Bots, on the other hand, would do well with computational reasoning, data searching, correlation and pattern matching, etc.
Next would be to display that the tasks performed by the bots are low-value. This will ensure their loyalty to the organization and they can continue to progress in their careers and leverage human skills. They can also be involved in the design of AI plans and feedback. Such robots and co-bots are intended to work hand-in-hand with humans. This decreases the possibility of workplace accidents and productivity loss associated with humans.
Interaction between team members is facilitated when team members share knowledge. This brings about a lot of coordination and collaboration between bots and humans. The experience of working together is what adds to shared knowledge in the team. It is believed that bots cannot share knowledge with their human colleagues since bots are not known to build experience. The CIO will have to look at advanced areas of machine learning in helping bots to build expectations of colleague behaviour. It is imperative that both humans and bots understand and accept each other's capabilities and limitations.
Communication and Interaction
Effective interaction in the team is directly dependent on the quality of the interaction between the members. Even in pure human teams, it tends to be less seamless. When we think of a mix of human and non-human team members, the challenges are far more acute.
Communication is key between humans and robots and between different bots. It is essential that bots understand the words used during the communication as well as the appropriate responses to questions from humans. The CIO has to look far into the future to develop an understanding of human language and even produce it if required.
A CHRO would love to see a high level of trust between human teams since it is important for a closely bound unit to work seamlessly. From the CIO's perspective, trust between human and non-human teams is equally important. It is not innate for bots to team with humans automatically. Nor is it right for humans to adapt and compromise with their non-human colleagues. The CIO should ensure that the AI development is directed towards the larger goal of the human-bot joint venture– technology to serve as a capable accomplice to humans at workplaces. Bots will have to be programmed to understand other team roles, communicate with human team members and prove to be reliable.
Conclusion
With technology permeating all levels and hierarchies in organizations, human-like technology resources are on the organizational radar more than ever before. With this CIOs have their task cut out. They will have to take a broader view of automation for implementing a successful human – bot collaboration. They will have to create an operational model for automation to advice business for implementing the suitable automation standards.
Milan Kumar is the Global CIO of WABCO. He also plays the role of Chief Digital Officer of the company and part of Management Board. The views expressed by Milan Kumar are personal and do not represent any affiliation with his current or past organizations.
Disclaimer: This article is published as part of the IDG Contributor Network. The views expressed in this article are solely those of the contributing authors and not of IDG Media and its editor(s).