Consumer behavior shifts spurred by home-sharing are forcing some hoteliers to seek help from outside the hospitality sector for a fresh perspective. That's what Wyndham Hotels and Resorts CEO Geoffrey A. Ballotti had in mind when he turned to the consumer electronics industry to find CIO Scott Strickland in 2017.
Since joining Wyndham fresh off a five-year stint leading IT for D&M Holdings, Strickland has been laying the digital foundation for a hotel group whose 20 brands command 9,000 hotels throughout 80 countries worldwide. That work includes consolidating and migrating to the public cloud a hodgepodge of core systems that had grown unwieldy over the years from the many hotel chains Wyndham acquired, including budget brands Super 8 and Days Inn, as well as its recent purchase of La Quinta.
The lift-and-shift migration paves the way for new employee and guest experiences, Strickland says, adding that his team removed more than 4,800 servers running in its properties as a result of moving to the public cloud.
"We're investing in technology to remove friction from, and to make life easier for, our franchisees," Strickland says of the modernization efforts.
CIOs are driving digital transformations
Spending on digital transformation will top $1.7 trillion by the end of 2019, a 42 percent bump from 2017, according to research from IDC. For many CIOs, digital transformation includes investments in artificial intelligence, machine learning and automation tools, ideally to drive operational efficiency and boost business value. But many CIOs are, often in parallel, upgrading their core IT by moving from on-premises systems to the cloud.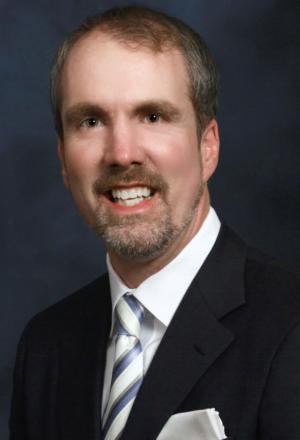 Wyndham fits that bill. One of Strickland's top priorities upon joining Wyndham included consolidating several central reservation systems (CRS), which track room rates and availability, and property management systems (PMS), which manage bookings and other operations, such as maintenance, personnel and housekeeping. Myriad integration points, including hooks into loyalty and other software systems, were too laborious for the IT staff to manage. This ultimately cut into the time spent improving the guest experience, Strickland says.
"We were not where we wanted to be to differentiate both the franchisee and guest experience," Strickland recalls. Recognizing the importance of boosting business agility, Strickland elected to collapse and move Wyndham's CMS and PMS, traditionally hosted in Wyndham's data centers, to a Sabre Holdings SaaS (software-as-a-service) solution running in Amazon Web Services (AWS). Though well-regarded among airlines for its ticketing services, Sabre is tapping the agility and scalability of AWS to push into the adjacent hospitality market.
Strickland says moving core systems to the cloud was particularly critical for supporting Wyndham's mobile application, which allows guests to search for, find information about and book a room in seconds. Such computations are not trivial for a conglomerate that manages 900,000 rooms around the globe. "You have to have a seamless experience," Strickland says, estimating that migration to new systems helped boost Wyndham's mobile hotel bookings by 75 percent.
Monitoring apps 24-7 in real-time
Even though it's no longer hosting most of its major systems and applications, Wyndham is watching its cloud and SaaS systems with AppDynamics application performance monitoring (APM) software.
For example, having the utmost uptime is critical for Wyndham's mobile app, which is increasingly becoming a preferred mode of booking for guests. AppDynamics gives Wyndham's IT staff visibility into whether a reservation has posted and dropped down to the PMS, Strickland says.
If Wyndham's systems experience a backlog of traffic that could impinge compute operations, they automatically scale-out in AWS. "The beauty of cloud is that they are elastic platforms," Strickland says, but "we still need to see what's going on between those clouds."
APM capabilities are also crucial for Wyndham's emerging digital capabilities. For example, in select locations Wyndham is piloting "mobile keys," which leverage near field communications to let guests enter hotel rooms by tapping their smartphones against a sensor-fitted door pad. Wyndham also envisions enabling guests to use their smartphones to order room service to their rooms, and to text a concierge should they require assistance, Strickland says.
While such capabilities may offer a glimpse of Wyndham's future, the migration of CMS and PMS systems remains ongoing. Strickland credits CEO Ballotti's "corporate fortitude to stay the path" in facilitating Wyndham's leap to the modern public cloud.
"Getting everybody aligned has been absolutely critical," Strickland says. "We've had incredible support from our CEO, and that changes what you can do in IT."