In healthcare IT, data integration is often considered a back-end IT function, but the enterprise application integration team at Jackson Health System (JHS), one of the largest public health systems in the country, has turned data-as-a-service into a strategic differentiator that has improved patient care and saved millions of dollars in subsidy costs.
JHS is a nonprofit academic medical system in Miami, Fla., that runs six hospitals, including Jackson Memorial Hospital (the safety-net hospital for Miami-Dade County), a network of urgent care centers, multiple primary and specialty care centers, long-term care nursing facilities, corrections health services, trauma centers, and the Miami Transplant Institute. For the past several years, the IT function at the 100-year-old institution has been working to update its technology infrastructure.
"For the last four years here at Jackson I've been part of the IT leadership team, revitalizing our infrastructure in terms of data integration, moving us away from vendor solutions, moving us to more vendor-agnostic platforms, like our stand-alone integration engine, and leveraging that to go into some of the more advanced data management and data integration practices," says George Rosello, associate director of enterprise application integration at JHS.
Data from the various systems and applications at JHS flow through the data integration engine, but JHS wasn't really leveraging that data flow. Rosello and his six-person team set out to change that with Overwatch, an agile, integrated data solution platform for which JHS has received a Digital Edge 50 Award for digital innovation.
"We had all this information flowing through this engine and we delivered it to these individual systems, but we didn't take advantage of the fact that we have it all sitting in this engine in transit and in real-time," Rosello says.
Rosello's integration team started working on Overwatch without a specific use case in mind. JHS has a culture of exploratory, scientific IT projects that seek to identify where the organization should be heading technologically. In the case of Overwatch, the team wanted to bring together the capabilities of the integration engine with JHS' data warehouse.
"We knew that we liked two different things," Rosello says. "We liked how the integration engine was able to facilitate communication, messaging, and integrating data through all of our various systems and applications. We also liked the capabilities of the data warehouse, but there didn't seem to be a solution that really did both."
Overwatch in action
It didn't take long for a use case to come up that would test the new platform's mettle. Jackson's Population Health team came to IT for help: It needed to identify 'high utilizers' of its Emergency Department (ED). High utilizers are patients, typically underfunded, who use the ED for primary care, generally because they aren't aware of other options.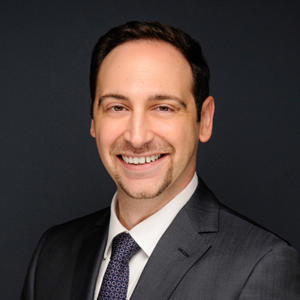 "The ED is very expensive care; it's care that's designed for patients having an emergency," Rosello explains. "If we have a patient that's using the ED, not because they have an emergency but because they don't know where else to go, we want to make sure we get them to the right place."
The Population Health team needed a way to identify these patients when they visited JHS facilities, so they could engage them and enroll them in a funded program that would provide appropriate and ongoing care that wouldn't tax emergency services. The team wanted IT's help to create an RFP for an application that would help solve the problem, but Rosello's team saw the perfect opportunity to bring Overwatch to bear.
Overwatch establishes relationships between the data already flowing through the JHS integration engine. Triggers built into the engine provide real-time alerts via text and email to appropriate case managers when ED high utilizers enter one of the JHS EDs, providing information about the patient, what service line they're in, where they're currently located, and what's currently being done with them That allows the case manager to meet the patient, create a dialogue with them, and get them out of the ED and into a more appropriate service line. After patients are enrolled, Overwatch continues to track member progress by notifying case managers when patients show up for appointments or relapse to an ED. Overwatch integrates the data directly into the case manager application the case managers already use.
That's an important point, Rosello notes. Because Overwatch is a data integration platform rather than an application, it didn't require any training and none of the end-users had to do anything different from what they were already doing. It also means IT was able to deliver a solution to Population Health rapidly, avoiding a lengthy RFP and implementation process, along with the associated resources, staff, and licensing costs.
Decreasing no-shows
The Population Health Overwatch pilot took Rosello's team four weeks to develop and was deployed in January 2018. Rosello says it reduced JHS' net subsidy costs by $2 million in 2018 and is expected to reduce the net subsidy by $6 million in 2019. Beyond the savings, the project also helped hundreds of patients enroll and graduate from the Population Health program.
"It's allowed us, as a community safety-net hospital, to do our mission statement, which is to get those patients to appropriate care, get them to the right charity care, and get them the help they need," Rosello says. "We had patients that were just coming in, getting stabilized, and leaving. Now they're getting persistent care that's addressing the root cause of their problems and they're healthier for it."
The second Overwatch project focused on appointment reminders. Until recently, JHS relied on a paper mailer system to remind patients about upcoming appointments. Appointment no-shows and late patients make it difficult for departments to properly forecast volumes for staffing. Fresh from the success of the first Overwatch pilot, Rosello's team used Overwatch to dynamically and automatically assemble email and text message reminders for patients that include pictures of the building the appointment is in, and pictures and directions to the nearest parking garage to the appointment. It also leverages a third-party API to determine the patients' mobile phone providers so messages are delivered and formatted correctly.
The appointment reminders project took six weeks to develop and has decreased no-shows by as much as 16 percent in some areas. Rosello says IT operates reminders for an average of $3.10 a day, significantly less than the cost of paper mailers. JHS hopes to soon eliminate the paper mailer service entirely.
With two successful Overwatch pilots under their belts, the Enterprise Application Integration team is looking at new opportunities to leverage data integration for digital transformation. Rosello says machine learning will help Overwatch learn and use information to act in real-time. Additionally, he says the platform will be used for pilots in clinical areas such as infection control, patient surveillance, and monitoring for clinical trends and outcomes.