Facing disruption on several fronts, companies are under pressure to build new digital products and services that generate top-line growth. Who better to build these capabilities than CIOs, who have an array of emerging technologies at their disposal?
Welcome to the age of the revenue-generating CIO.
According to IDG's 2019 State of the CIO survey, more than 60 percent of CIOs in financial services, high-tech, retail and other industries said they either manage a team tasked with creating new revenue-generation initiatives, or are part of a team that does. This trend is a big part of the reason why many CIOs are retooling their organizations to manage IT as a product, rather than as a series of projects they knock out.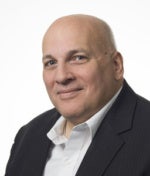 At roadside assistance provider Agero, for example, business leaders increasingly recognized the obvious synergies between product and IT. And in the latter half of 2018, CIO Bernie Gracy was given revenue-generating responsibility. Gracy says a primary driver for this added responsibility was his record of shortening development cycles and removing barriers, while driving costs down and boosting top-line growth. These days he's thinking about cross-selling opportunities and "landing and expanding" within a client's company. "The client is the only source of moral authority," Gracy says.
Build on successes
At MRE Consulting, CTO Stephen Webster helms a revenue generation operation that is poised for expansion in 2019. The company, which specializes in systems integration for energy companies, created an application that tracks and manages computers and smartphones for the field workforce. After the tool caught the attention of clients, MRE, which hosts the app in Microsoft Azure, began licensing the product through its managed services unit under the name Audix Insights.
The product is generating modest revenue; more importantly, it emboldened MRE to seek out new opportunities. Under Webster's leadership, the company built MRTES ERCOT Listener, an application that enablesbusiness users to run custom reports and extract value from the hundreds of daily notifications published by the Electric Reliability Council of Texas.
The next product, and the most ambitious so far, is NFX Hub. Created from a joint venture with NASDAQ Futures Inc., NFX Hub automatically processes NFX trades flowing directly into commodity trading and risk management platforms. The tool, which MRE manages and supports, enables commodities brokers to grab a core piece of trading technology without building it in-house, Webster explains. "We have the full understanding of what we can do to build products that generate revenue for the business," Webster says.
Advice: While there are some parallels between running back-office IT, be sure to focus on sales targets and predictions as you roll out your product. Try for quick wins. MRE's success with Audix Insights prompted the business to come back to it with offers for the NFX Hub collaboration.
"You know you're doing something right when that happens," Webster says. "The key to building product and generating revenue is being in lockstep with, and having a deep understand of, the business."
Tread carefully
Revenue generation is a key focus for Paul Scorza, CIO of Retail Business Services (RBS), the services unit of Ahold Delhaize USA, which operatesStop & Shop, GIANT and other supermarket chains. Scorza says that he would love to license RBS' ScanIt application, which allows shoppers to scan and pay for their goods from their smartphone and check out at a special queue, to companies in the grocery industry or other sectors.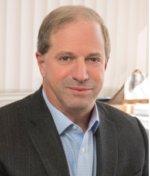 Currently in testing in Stop & Shop and GIANT stores, the app aims to facilitate a frictionless shopping experience, Scorza says. He says that he will lean on his 32 years of experience working in product management roles at IBM to generate revenue from the app. "I know what it takes to build software, sell it and support it," Scorza says. The hardest part? Maintaining and supporting the product after it's in the market.
Advice: Take a listening/learning tour. Scorza recently visited with members of Kroger's Sunrise venture arm, which focuses on selling the grocery chain's technology to other players, both in Kroger stores in Washington, D.C. and at the National Retail Federation show. Even so, Scorza is treading carefully. "There are a lot of pitfalls to running a software company," Scorza says. "If you don't get off to a good start it will go down the drain."
Collaborate effectively
Revenue generation from digital products is an avenue ripe with opportunity for Holman Enterprises, a private provider of fleet management and other automotive services, says CIO Steve Haindl. The company makes and sells software that helps customers manage their vehicles.
The emergence of ride-sharing, along with the proliferation of API and platform strategies, has afforded Holman new business opportunities. In 2017, the company partnered with Cox Automotive on Flexdrive, a vehicle subscription and services platform that enables dealerships to offer vehicle subscriptions as an option alongside buying and leasing. Drivers for ride-sharing services like Uber or Lyft, can subscribe to a car via a mobile app within minutes, says Haindl.
Holman's IT team worked with colleagues from business, marketing and sales to build the product. "We are a collaborative organization and it fits our culture well to have a team effort," Haindl says, adding that one of the advantages Holman has is that some employees have been with the company for 20 years or longer.
Advice: Knowing how to apply technology and build up soft skills, ostensibly to build a bridge between IT and the business, is key for revenue-generation. "It's not a huge secret," Haindl says. "It just takes time."