The Boston Red Sox have been among Major League Baseball's most winning teams in recent years. The same couldn't be said for the franchise's technology systems when CIO Brian Shield joined the organization in 2013.
Leaning on a new digital strategy that emphasizes improved operations and fan experiences, Shield has since overhauled everything from the core applications that help the team operate to the software the club uses to communicate with its employees.
The BoSox digital strategy has been expanded to include chatbots that help the organization connect with fans and employees and wayfinding technology to help fans navigate the storied Fenway Park on game days.
But as recently as six years ago, the bulk of the BoSox technology efforts were more dull-edge than cutting-edge. Like many companies, the systems were dedicated to keeping the lights on, ensuring computers were patched, with only a modest focus on using data to boost decision-making.
Now batting: IT upgrades
However, the BoSox organization, led by owner John W. Henry, recognized that it needed to modernize technology to remain competitive with MLB's 29 other teams — particularly when it came to using analytics and mobile technology to support scouting.
The BoSox hired Shield, who during 14 years as the CIO of the Weather Channel helped develop mobile software and other digital tools, to tackle four tech pillars: upgrade the applications that the more than 125 professional BoSox scouts use to analyze talent; improve employee productivity; boost fan engagement; and upgrade the IT operations underpinning the first three pillars.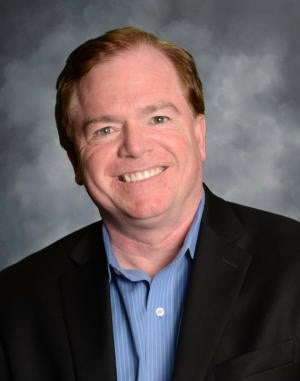 Upgrading the baseball systems that support scouting was among Shield's first moves. Scouting offers clubs a unique advantage and professional sports franchises use a stunning array of metrics to assess talent. Consistent with the "Moneyball" philosophy of using advanced statistics (also known as "sabermetrics") to quantify the value of players, the BoSox several years ago began tapping into information from more sources than ever before.
The BoSox, along with several other MLB teams, began blending information on players' medical history and strength and conditioning, with player performance data, such as the time and route an outfielder takes to field a ball hit off a bat, along with traditional stats such as on-base-plus-slugging percentage (OPS) and wins above replacement (WAR).
To accommodate this shift, Shield quickly modernized the scouting applications, overhauling their design, adding new information feeds and making them more accessible via mobile devices. "The data we get from MLB and other sources gets richer and richer," Shield tells CIO.com. "We did a lot of work to rewrite the baseball systems."
Boosting employee productivity was also key.
Few CIOs will wax poetic about intranets, the software portals used to share information about benefits and other human resources documents. But BoSox' intranet, a static portal that required lot of IT resources to manage, stood in a state of crisis when Shield arrived.
Using software from Akumina, Shield created a mobile-friendly intranet called Home Plate that enables the BoSox to communicate with its employees, including 1,000-plus seasonal workers that helm security and take tickets, as well as concession stand workers outsourced by Aramark, and other temporary positions. The intranet includes typical information such as an employee directory and events calendars, but also allows workers to access information about benefits or manage their game tickets.
"This keeps employees informed and able to provide exceptional service to fans," Shield says.
Hosted on Microsoft Azure and integrating Active Directory, Home Plate also enables the BoSox organization to grant access for new employees and switch off access for those who do not return.
A home run for CRM
BoSox's customer relationship management systems, which Shield half-jokingly says was a four-letter word in the organization when he arrived, also needed an overhaul.
Shield upgraded CRM systems to help the club better track the behaviors of anyone from casual fans who may go to a game or two a year to season ticket holders who regularly attend home games.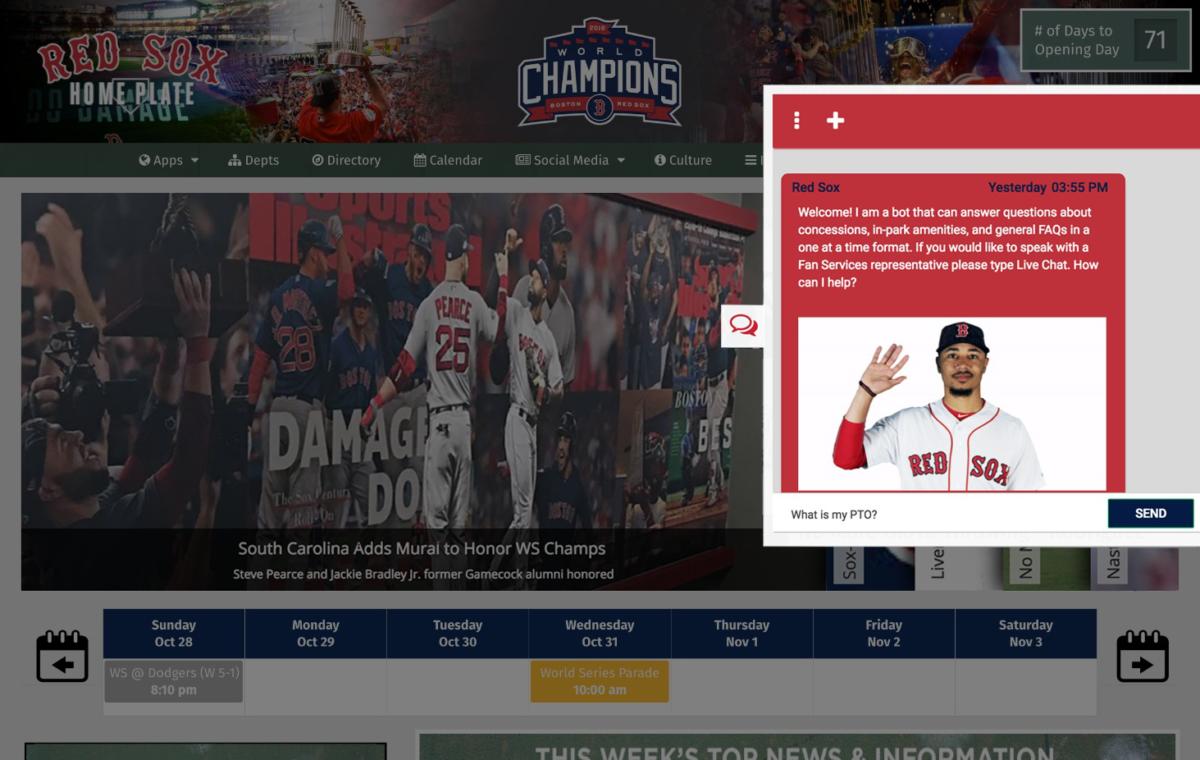 Predicting future behaviors with analytics is key here; anticipating whether a ticket holder will re-up for future seasons is important because it determines how BoSox targets them in email marketing and other campaigns.
Augmenting the game-day fan experience at Fenway Park is also a core focus of Shield's digital refresh.
Working with artificial intelligence (AI) startup Satisfi Labs, the BoSox launched MookieBot, a chatbot named for star rightfielder Mookie Betts, that enables fans to ask an array of stadium questions via the MLB mobile app. Shield says the BoSox is considering enabling customers to order food or beverages through MookieBot.
The MookieBot may not be the BoSox' only AI plan. Provided the fan interest is strong enough, Shield says the organization would consider supporting virtual assistant services from Amazon.com and Google.
The BoSox is hardly alone in embracing AI services. The number of enterprises implementing AI grew to 37 percent from 10 percent in the past four years, Gartner reported in its 2019 CIO Survey.
Shield is also mulling "wayfinding" capabilities that, integrated with the BoSox MLB app, could help smartphone-toting fans make their way to the least crowded restrooms, souvenir kiosks and concession stands. The technologies would include internet of things (IoT) sensors to help understand hotspots of where fans are congregating, Shield says.
"We have a pretty healthy appetite for experimenting and creating experiences that will resonate with our fanbase," Shield says. "But we look at this as a multi-year journey."