Whirlpool Corporation made its name for itself 107 years ago with its motorized washing machines. Today, appliances from its iconic brands such as KitchenAid and Maytag can be found in three-quarters of U.S. households. Now, the company is using software, sensors and analytics to close the loop between the kitchen appliances it manufactures and the food and beverages those machines help prepare.
A lynchpin of the company's Redefine Product strategy, for which Whirlpool has received a Digital Edge 50 Award for digital innovation, is a bid to get its arms around customers' digital journeys, from the time they begin shopping to their selection of Whirlpool's brands. In the process, Whirlpool is looking to generate more value among customers, says Global CIO Michael Heim.
"It's a more comprehensive view than functions and features; it's how they are all bundled together to create an outcome that matters," Heim tells CIO.com. "By shifting our mindset to this consumer journey, we can differentiate ourselves in the marketplace."
It's a story writ large worldwide across business sectors. Corporate leadership, scrambling to meet consumer preferences, are transforming their businesses wholesale around digital technologies. And CIOs are re-platforming to meet the shift. Through 2022, 75 percent of successful digital strategies will be built by a transformed IT organization, with modernized and rationalized infrastructure, applications and data architectures, according to IDC research.
Winning consumers' hearts through their stomachs
Whirlpool's Redefine Product strategy includes Yummly, a startup it acquired in 2017 to help consumers plan meals by tapping into digital technologies.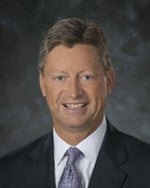 Through the Guided Cooking initiative, Yummly's website and mobile app, which boast 30 million users, offer step-by-step video tutorials for recipes that align with a family's specific diets, allergies and taste preferences.
From the Yummly mobile app, consumers can send cooking instructions to any of the 25 Whirlpool smart cooking ovens, which include internet of things (IoT) sensors, to prepare meals for time-crunched families.
Where consumers fall on the intersection of technology and food preparation remains to be seen. However, Whirlpool says that more than 73 percent of consumers use a smartphone or tablet in the kitchen to assist them with meal planning, preparation and cooking.
Whirlpool is also bringing IoT to bear on beverage management.
To coincide with the 2018 FIFA World Cup, Whirlpool in Latin America launched SmartBeer, a connected beer cooler and complimentary app that enables users to check their stock, order more beer for delivery and adjust the temperature from their smartphone, Regina Salazar, CIO of Whirlpool's global product organization, tells CIO.com.
Suppose a consumer decides to host a happy hour after work. They can use their smartphone app to check their beer inventory from the office and set the beer cooler temperature to the "Happy Hour" feature.
If stock is running low, the consumer can order beer delivery from Anheuser-Busch's InBev eCommerce marketplaces, which provide beer delivery to participating markets in an hour or less. Whirlpool nets a portion of the proceeds from beverages sold via the SmartBeer app, generating a new revenue stream.
"They [consumers] want the convenience of having beer delivered to the home," Salazar says. "And we thought: What a great opportunity here to help them."
Lessons learned for the long haul
Smart food prep and automated beer coolers may seem gimmicky, but Whirlpool is playing the long game.
Ideally, the company will use data collected via such digital services as Yummly Guided Cooking and SmartBeer to improve consumer service, as well as how its applications and appliances perform.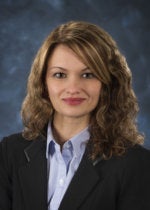 For Yummly Guided Cooking and SmartBeer, Salazar led a global cross-functional team comprising various Whirlpool leaders and strategic vendors, all collaborating on the technical architecture.
Throughout these initiatives, Whirlpool failed fast and "recovered quickly," learning how to re-apply lessons to the projects, Salazar says. For example, Whirlpool reduced the steps for its services to limit friction. And Whirlpool executives and rank-and-file employees engaged in "robust debates" regarding technical choices, taking into account development time, cost of concept and the required resources.
Whirlpool ultimately landed on a few strategic vendors for its Yummly and SmartBeer efforts.
IBM's Watson IoT platform and cloud computing system provides the bulk of the processing punch. Whirlpool also uses WSO2's gateway, through which APIs integrate the mobile application and e-commerce platform, as well as Whirlpool's sales partners.
Although Redefine Product marks a strategic shift for Whirlpool, it's hardly the company's first, let alone only, brush with IoT connectivity. The company's smart appliances support both Amazon.com's Alexa and Google's Assistant virtual assistant platforms, enabling consumers to operate washers, ovens and other machines via their voices.
Whirlpool also works with IBM on machine learning algorithms to optimize the performance and longevity of its appliances, as CIO.com reported previously. "You want to reduce maintenance and warranty costs, but most importantly you create a higher quality product and you have a happier consumer," Heim says.
Whirlpool has a lot of company in the market for using IoT to predict machine failure and enhance products or services. Some four billion connected things will be in use in the consumer sector in 2016, with the number potentially topping 13.5 billion by 2020, according to Gartner.