Any CIO will tell you they can't be successful without a stacked tech bench and a squadron of third-party collaborators, from strategic vendors to consultants. But these days, with digital transformation upending nearly every industry, good help is increasingly hard to find.
Traditional research firms struggle to keep up with the pace of change required for digital transformation, says Mihai Strusievici, director of IT for Colliers International's North America business. While Strusievici relies on traditional research firms, consultancies and his peers, he says finding advisors who have a deep understanding of the real estate sector and how to apply technology to Colliers' business is challenging.
The reality is that CIOs have diverse needs based on an array of factors, including their industry, the maturity of their IT organizations, geographical locations and talent levels. "We have some advisors, but it becomes harder and harder to take something to the bank," Strusievici says.
More than 90 percent of 683 CIOs across healthcare, manufacturing, retail and other sectors said that they rely on "trusted advisors" to navigate new technologies, processes and methodologies, according to IDG's 2019 State of the CIO survey. For CIOs, the trusted advisor wears many hats, from strategic vendors, to friends and former colleagues in their industries, to consultants.
Here, IT leaders share tips on how to develop an effective network of trusted advisors — and the challenges inherent in doing so.
Picking a partner
Penalties for betting on the wrong technologies and tech partners can be "existential," says Chad Sheridan, chief of service delivery and operations at the USDA Farm Production and Conservation Business Center.
Sheridan works closely with strategic vendors such as Microsoft, Salesforce.com and ServiceNow, as well as other commercial entities outside the scope of the federal government. Sheridan also meets with venture capitalists from Andreessen Horowitz and Insight Venture Partners to learn which technologies and startups they are investing in.
Then there are the trusted advisors "worth their weight in gold" whom leaders can only collect over time. These include a handful of former colleagues from various stages in his career with whom he can have a "heated discussion." These advisors help Sheridan uncover his leadership blind spots, whether they relate to technology, people, processes, politics or other so-called soft skills.
But Sheridan also relies on his IT colleagues for help with change management and other issues.
Advice: Work closely with industry practice leads employed by strategic vendors. Such execs have keen insights into specific business lines. Also be sure to study how companies are performing. Be wary of tech companies struggling with flat sales, or startups struggling to get funding.
Leveraging vendors' vested interests
Strategic vendors can be invaluable advisors for major tech initiatives. After all, they have a vested stake in your outcome because, for them, successful IT projects make for great business.
When $15 billion Smithfield Foods, the nation's leading purveyor of pork products, needed help consolidating several enterprise resource planning (ERP) systems onto a single global instance of SAP's S/4 HANA, CIO Julia Anderson leaned heavily on Virtustream, a technology hosting partner owned by Dell Technologies.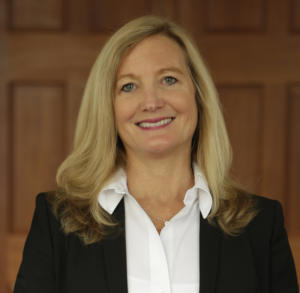 Virtustream, which cut its teeth operating SAP systems, has proved to be a trusted partner in helping Smithfield hash out a multi-cloud strategy that includes Virtustream's Enterprise Cloud, on which HANA is hosted, as well as Microsoft Azure and Amazon Web Services. "The value proposition for Virtustream was their expertise and understanding of how to run mission-critical applications," Anderson tells CIO.com.
She says that Virtustream helped Smithfield go live on HANA without interrupting business operations, while also controlling virtual machine usage and costs. Anderson expects the migration to HANA on Virtustream will save Smithfield $3 million over the next three years. Beyond the migration, Smithfield gets a front-row seat to Virtustream's product roadmap, which can help inform its own cloud operations, Anderson says.
Advice: Get ahead of change management with deliberate project governance. Anderson says that one of the keys was ensuring that her staff didn't get left behind as Smithfield moved to HANA. "It's about ensuring the right governance and having the expertise to make the right decisions," Anderson says.
Cozying up to consultancies
Unfortunately, CIOs don't always experience the smooth ride that Anderson enjoyed at Smithfield. This perhaps explains why you won't find many press releases touting successful ERP migrations.
Which loops back to Strusievici's point: How does a CIO know whom to trust?
At a recent meeting with peers, Strusievici says the topic of digital transformation ranged over anything from back-of-the-house stuff, such as ERP migrations, to emerging technologies, such as AI initiatives. But what about the CIO whose tasks lie somewhere in the middle? CIOs whose organizations reside along different points of the IT maturity curve have little to talk about, Strusievici says.
"It's hard to group people together who have the same needs," Strusievici says. "My experience is that everybody is struggling to figure out the connection between changes at all levels."
For some CIOs, the answer may lie in firms such as Slalom Build, a digital consultancy and implementation partner that helps CIOs, CTOs and other execs scale out tech projects to achieve business outcomes. Slalom applies design thinking, agile development, DevOps and other approaches to help companies such as Hyatt, T-Mobile, John Deere and Teradata with their digital transformation journeys, says Slalom Build General Manager Mike Cowden.
For example, Slalom helped Teradata build and sell a SaaS solution atop Amazon Web Services. This required a shift to agile development, in which Slalom set up pods of its staff coding in two-week sprints. As the projects progressed, Slalom engineers passed along their knowledge to Teradata engineers before turning over the reins to them entirely. "They fundamentally changed their business model," Cowden says.
Advice: CIOs who pick the right partners and deliver on promised outcomes will, in turn, become trusted advisors to their business partners. "They'll be looked at less as someone who just keeps the lights on and more as business enablers," Cowden says.
Easier said than done?
Strusievici remains skeptical, noting that a company can hire consultants to train up staff in agile processes, but if they don't design "brakes" they can inadvertently leave the business behind, creating friction and resentment.
Ideally, the entire organization must reinvent core processes that can support the speed at which digital transformations must operate. But who outside an enterprise has the unique business knowledge and tech savviness to drive this change? That is far from clear.
"I don't see one individual or organization helping with that, so you talk to everybody and make up your mind," Strusievici says. "The pace of change is challenging everybody."