Failed ERP implementations halt the careers of even the most seasoned IT leaders. But successful ERP projects buoy them.
Just ask Julia Anderson, who cut her teeth installing ERP systems as the CIO of North America for ketchup giant H.J. Heinz Co., before Smithfield Foods lured her to tackle a similar project.
The CIO of Smithfield, a $15 billion hog producer and pork processor, recently consolidated three SAP enterprise systems responsible for managing business processes for the company's fresh meats, processed meats and corporate groups, onto a global SAP S/4 HANA system running in a managed cloud.
The initiative, dubbed One SAP, is a bold move. By 2022, some 70 percent of enterprises that move major ERP functions to new systems will be perceived as "not successful," stilted by launch delays or major comprises, according to Gartner. But as a newer, relatively unproven environment, S/4 HANA courts more risk. And few companies — let alone an enterprise the size of Smithfield — elect to host ERP in the cloud.
Running a global ERP facilitates better logistics, Anderson says. Although it's early days in the implementation, Smithfield now has a unified view of its supply chain, "visibility across all of our plants," as well as improved capabilities for supply and demand planning and procurement.
Fattening up on analytics
But Anderson is also banking on the business value S/4 HANA can provide. Because S/4 HANA is powered by in-memory computing technology, the software processes and analyzes transaction data in real-time, obviating the need to run a data warehouse in parallel.
That capability lends itself well to the microservices-based integration platform Anderson is building to better serve data to the business. Ideally, this will enable her business partners to make faster decisions using analytics, which can potentially lead to competitive advantages, Anderson says.
Smithfield commenced its One SAP initiative in 2015. To ensure a successful migration for One SAP, Anderson set up a formal program, installing leaders from both IT and the business. SAP and Accenture helped build and coordinate a project management organization, Anderson says.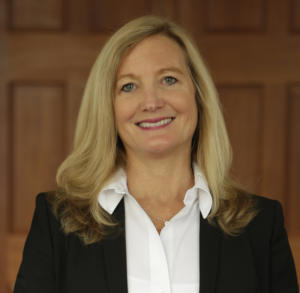 As it is with most Big Bang implementations, change management proved the biggest bugbear. Anderson incentivized change by leading with "data and transparency" at every step, and set hard "burn the ships" deadlines from which there was no turning back. "It took a lot of change management and alignment," Anderson says. "Everybody had to change and march into the new world together."
Only 5 percent of SAP ERP customers were running S/4 HANA as of October 2018, according to Gartner. The researcher further estimates that only 35 percent of SAP ERP clients will be running one or more functional modules of S/4 HANA by 2020.
Moving an ERP to the cloud, which some CIOs have likened to a heart transplant, courts its own risks.
To hedge against those risks, Smithfield partnered closely with Virtustream, its cloud host and Dell Technologies unit with a reputation for implementing and managing SAP ERPs. Operating teams for Smithfield and Virtustream conducted quarterly meetings to discuss management of the environment, including such details as ensuring the appropriate uptime so that the business could operate uninterrupted, as well as how to shift workloads to save money.
Smithfield estimates the migration, completed in October, will save the company $3 million over the next three years. "They want access and visibility across all plants, and the ability to scale capacity up and down for their SAP workloads," says Virtustream CEO Rory Read, adding that Virtustream's ability to have service-level agreements at the infrastructure and application layer are also key.
The move was one of many initiatives Smithfield has undertaken to move more assets to the cloud under Anderson. The company, for example, has moved sales, marketing and other applications to Microsoft Azure and Amazon Web Services, which Anderson says reduces the amount of software and hardware maintenance her IT staff has traditionally performed.
Foundational platforms support innovation
The foundational plays will free Anderson and her team up to turn their attention to other critical business tasks that meet external customer needs. In addition to the analytics efforts, Smithfield is also working with blockchain and industrial IoT (internet of things) and robotic process automation (RPA), among other innovations.
With consumers and retail grocery chains increasingly interested in tracking the provenance of food, Smithfield in November joined the FoodLogicIQ's Food Industry Blockchain Consortium. Adopting blockchain, with its ability to automate record-keeping can also help food companies eliminate paper-based processes that challenge the resolution of food safety outbreaks and other issues. In addition to boosting traceability and transparency, blockchain could also reduce the friction of exporting food to more than 40 countries worldwide, Anderson says.
Smithfield engineers have historically monitored moisture levels in plants to preserve the quality of its smoked meats. But the company is testing IoT sensors in pork plants to continuously monitor moisture and other metrics, Anderson says. Anderson also sees opportunities to use sensors to automatically turn off ovens and other industrial machines used to prepare sausages, ribs and other smoked foods.
Such innovations are gravy compared to the ERP migration, a change that was essential to help Smithfield compete and provide a modern, scalable platform for business operations, and ideally insights going forward.
"The biggest challenge doesn't come with everybody wanting to change and move," Anderson says. "It's in the details of ensuring the right governance and expertise to make the right decisions."