What do Battersea Power Station, the iconic London building which became famous worldwide after featuring on Pink Floyd's Animals cover album, and Malaysia have in common?
The answer is Permodalan Nasional Berhad (PNB), a government-linked investment company and the largest asset manager in the Southeast Asian country.
Last December, the company announced that it will jointly acquire all the commercial property at the emblematic Power Station for US$2 billion. Its partner in the venture is the also Malaysian Employees Provident Fund.
The above is just an example of Malaysia's role in the global economy, the 4th largest in ASEAN and 38th in the world. The country is not only aggressively pushing towards a development agenda, it is also actively seeking a digital transformation to match its vision of becoming an international digital hub.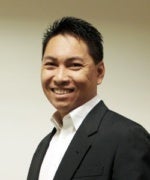 Supporting PNB's technology operations is Muzzaffar Othman, Chief Technology Officer (CTO) at the state fund since March 2017. Prior to PNB, Othman held posts as Digital Transformation Strategist at Maybank, Head of IT and Transformation in Etiqa Insurance & Takaful, and EVP, MD Office, at Malaysia Airlines.
In this interview with CIO ASEAN, Othman spoke about the challenges of PNB's digital journey and how different types of customers define the implementation of new tech products.
How is technology supporting PNB's operations?
Although his official title is that of CTO, Othman's role combines both CTO and CIO duties. He manages the technology of PNB's core activities, namely the unit trust side, asset management and asset classes.
On top of dealing with the tech infrastructure supporting these business pillars, he provides adequate policies to employees – from emails to cybersecurity – and is in charge of ecosystems and applications.
Othman's job is essential to help PNB achieve its goal of reducing the social economic gap in Malaysia. Being an organisation that specialises in investment, PNB in essence acts as a warehouse, whereby shareholdings in these limited companies are placed in trust funds and sold to unit holders in the form of smaller units.
"From a technology perspective what we want to do is making sure that we have the right core systems on the retail business to support the existing 13.6 million accounts. Even though we don't have that many products – we only have 14 right now -, 13.6 million unit holders is significant enough," explained Othman.
Despite having just about 30 branches across Malaysia, PNB's agent network includes all the major banks in the country, as well as the Post Office. These combined make more than 3,4000 physical agents and branches where PNB customers can do their operations from.
"Technology needs to support all the connections, all the transactions, all the money movements and reconciliations, all the reports that need to be generated for the regulator, etc.," he said. "Our task is to make sure that all that is in order, and that's the strategy we have had for the last 30 years. My role in this scenario is to move forward from the branch kind of transaction to the digital space."
What are the biggest challenges in PNB's transition to digital?
Last year Othman and his team launched MyASNB portal, a platform where PNB customers can manage their funds online. ASNB is a wholly-owned subsidiary company of PNB which acts as fund manager.
"We started small in July 2017 but today we have over 1.1 million active users of MyASNB portal – a lot of transactions go through it," said Othman. "We are also planning a better strategy moving forward: we want to connect all the digital banks. Each bank will have their own portal and their own app."
"My strategy is basically linking the portals and apps so that PNB customers have access not just to the physical branch of the bank but also to their digital channels. I'm using a simple technological API to link all the banks so that clients can transact via the banks' portals," he added.
However, PNB's digital transformation journey is still ongoing, and like any other structural development, it's not exempt of obstacles.
"Until over a year ago we were still running on mainframe, so our biggest challenge was to move away from it and into another platform," the CTO told CIO ASEAN. "If you look at all banks, most of their core banking applications systems are still run on mainframe – so was ours. At PNB we decided to migrate our customers – millions of them – into our new .net architecture platform. That was a big challenge by itself."
He continued: "The next challenge was building the API framework that allows me to connect to all the banks and working with all the banks to make sure that they recognise my API so that we can do easy transactions and data exchanges – that was the internal side of the difficulties."
The outward challenge – to get as many people as possible on board of this new platform – is not any easier. That involves campaigns of awareness and towards a cultural change. Literally moving people from branch to digital.
Different banking types for different customer profiles
According to Othman, the move to digital that he is leading at PNB won't lead to any branch closures, at least not in the foreseeable future. At the core of PNB's operations is to best serve best all their customers, and not all of them are in the digital realm as yet. The bottom line is increasing their reach, and that means going strong on digital.
"Based on my experience, I can say that we have three different types of customers: first one is the traditional customer. They are usually the older generations and still want to have that physical contact with us and the ability to talk to the counter staff. And that's why I think that branches will not expand but we will still need people in the ones we already have," said Othman.
The second type of customer on the CTO's experience is one who does complex businesses in branch but the simple ones online. The age of this profile of customer ranges between 30-50.
"The third type of customers that I foresee in the future will be the very young generation who really doesn't want to go to the branch for whatever reason," Othman added. "These are the customers who I will engage in digital – they will come to branch just once to carry out a KYC (know-your-customer) check but after that they will do all sort of transactions online. And these are the ones that we are building the future digital assets for."