To stay competitive in the digital era, companies are betting on software that augments employees' workflows, bolsters the customer experience for and increases revenues. 100-year-old commercial mover Suddath Co. has pulled off a proverbial hat trick, achieving all three goals using the public cloud, machine learning and home-grown algorithms and mobile technology.
"Our leadership philosophy is to be the easiest company to do business with," says Suddath CIO Len O'Neill. "The digital aspect is about finding ways to change the customer experience, as well as the experience for our partners and employees."
Businesses in every sector around the world are targeting such outcomes and CIOs are applying digital capabilities that drive business strategy. Sixty-seven percent of IT leaders CIO surveyed for our 2019 State of the CIO report say they are are spending more time on business strategist activities to help drive innovation and nurture go-to-market plans.
The decision to go digital
O'Neill is tackling all of those goals at Suddath, which helps companies switch offices, equip data centers and furbish technology labs. Logistics and planning are critical components for commercial movers, which can be called upon to move thousands of employees in the span of a single weekend. But estimating the cost of such moves has traditionally been a laborious, costly undertaking at a time when labor, transportation, insurance and regulation headwinds exert pressure on margins.
Traditionally, Suddath sales managers stalked office floors, noting on paper features such as chairs, tables and credenzas, as well as elevators and entry and egress points. They handed multiple sheets of paper to a coordinator, who would then transcribe the information into the company's order management system. The manual process was prone to "lost in translation" errors, creating problems downstream for service crews and billers, who would ultimately deliver a poor experience for Suddath customers.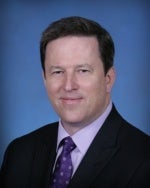 The best sales managers and coordinators learned to build up muscle memory for estimating such moves over the years, but staff turnover made retaining tribal knowledge hard, O'Neill says. Suddath knew it was time to digitize the sales, proposal and contracting process.
Suddath sent business analysts to accompany sales staff on moving inventory estimates so that they understood the workflow. The analysts teamed with software developers to build Suddath Estimator, an application that enables sales staff to walk the floor of an office and enter inventory information into a tablet. It defines specific labor and equipment requirements for each service, calculating the cubic volume of inventory to be moved and the required man-hours to perform the services.
Sales managers use Estimator, winner of a 2019 Digital Edge 50 award, to create proposals that electronically deliver all information and services into our order management system. Moreover, clients can sign off on a statement of work contract on the spot, thanks to Estimator's digital signature capabilities.
In addition to calculating moving times more rapidly, Estimator's accuracy means there are fewer misunderstandings around scope and pricing, which breeds "confidence and trust in our customer relationships," O'Neill says. Since its launch in 2018, Estimator has reduced administrative costs by 30 percent and converted 15 percent more opportunities into direct sales, resulting in an estimated $1.3 million in revenue per year.
"It makes [the sales staff] very productive and the estimate is very accurate because all the overhead and errors of transposing data are eliminated," O'Neill says. "The fact that we can digitally sign then and there reduces a lot of administrative overhead."
Under the hood
Hosted in Microsoft Azure, Estimator incorporates machine learning algorithms that tap into Suddath's vast history of business logic, including data on location, cost, duration, number of movers for a job, stair counts and other attributes, to improve inventory estimates. O'Neill notes that the app, which runs on Windows devices, is intuitive and user-friendly, and most sales staff learn how to use it within less than a week of training. Suddath plans to launch Estimator on iOS and Android devices by 2020.
"We're trying to apply that move fast type of culture," O'Neill says. "Innovation is one of our core values, and it's our ambition to be the leader."
O'Neill and his IT staff tackled some technical and change management challenges early on. While most companies look to build web-friendly apps, Suddath realized WiFi connectivity issues required them to create a native app with local caching capabilities. And some sales staff wondered about their changing roles at the company. "Why are we doing this? This is my job." But O'Neill says early success of Estimator bought quick buy-in from the staff.
Eventually, Suddath aims to add image recognition into Estimator, allowing sales staff to cull estimates from pictures of furniture and other inventory items taken with their tablets. And as 3D cameras improve and proliferate, Suddath could enable clients to calculate their own estimates.
Estimator complements Suddath Tracker, a digital inventory app that tracks records, contents, furniture and equipment. Tracker features a dashboard that enables customers to monitor compliance and move progress, even alerting employees when an office has been cleaned and vacated so that they can return to work.
Data collected from Suddath clients via Tracker, for which the company earned a CIO 100 award in 2018, improves Estimator's accuracy, O'Neill says. Together, Tracker and Estimator help Suddath close the loop for clients.
"Transforming the business with digital instrumentation has been a big win and critical differentiator for us in this industry," O'Neill says.