The smartphone's role in people's daily lives leaves CIOs no shortage of options with which to get closer to customers. And while many retail chains are throwing one novel technology after another against the wall to see what sticks, convenience store chain Wawa has come up with a different formula: partnerships with companies whose digital capabilities boost the convenience quotient for consumers.
For most companies, rolling your own technology doesn't make financial sense, as few enjoy bottomless tech budgets. That's a big reason why Wawa is leveraging "digital integration" by partnering with companies that provide food delivery and other services that consumers can order with a few taps on their smartphones.
"We believe we have a one-of-a-kind of opportunity to enhance our relationship with people and back it up with technology to make interactions more seamless and robust," says John Collier, Wawa's CIO. This is no small task. Wawa serves more than 600 million customers annually from more than 800 stores throughout Pennsylvania, New Jersey, Delaware, Maryland, Virginia and Florida.
Wawa's strategy, which it dubs "boundless convenience," reflects a shift in digital service delivery. Many companies try to build digital services because they believe it is important to own the whole experience. But in many instances it may make more sense to partner with companies whose core competency aligns with your digital goals. Fundamentally, it's no different than partnering with SAP for ERP software or Amazon.com for cloud services.
Partnerships with Uber Eats, Grubhub and DoorDash mean Wawa doesn't have to staff delivery drivers to get food to consumers' doors. Other partnerships are in the works, though the company, which began life as a New Jersey iron foundry in 1803 before expanding to dairy production in 1902, isn't ready to reveal them.
But given the evolving digital retail ecosystem, it isn't hard to envision the possibilities. Wawa could partner with a company that dynamically updates fuel prices across the 560 locations that feature gas pumps. Wawa could also, theoretically, partner with a company to stream music (and ads) to consumers while their gas tanks fill up. "There are so many companies offering specialized functionality that corporations don't have to build all of it themselves," Collier says.
Architecting for integration
Before Wawa could leverage such plug-and-play functionality, Collier had to architect significant changes to Wawa's IT. Working with senior leadership, Collier commissioned agile teams comprised of IT and business leaders to create an API management platform that allows Wawa to quickly connect with third-party software. "It is our most competitive piece of technology," Collier says.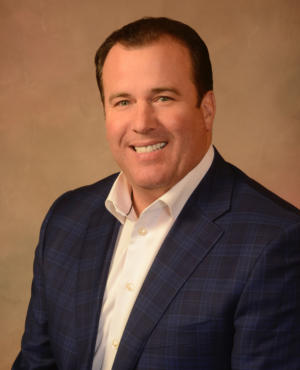 Collier also shifted from a traditional architecture approach, in which Wawa's developers built and upgraded software using hard-coded application workflows, to microservices. This new architecture enables Wawa to add, for instance, functionality to its order management system to facilitate food orders, including hoagies (over 80 million made-to-order per year), wraps and soups, to be picked up at a certain time. Similar filters can be added for home delivery or curbside pickup. Wawa also uses this approach to quickly modify menus for any of its 800-plus locations.
Collier says the microservices strategy has afforded Wawa the ability to add functionality in Lego-like fashion, consistent with its digital integration strategy. "We believe these microservices and smaller pieces of functionality enable us to pivot faster, enabling us to double down on our relationship with customers," Collier says. Among the breadth of advantages of this approach is the ability to reuse code rather than writing fresh code for every feature.
POS upgrades and dynamic data
Wawa is also applying this digital integration strategy to modernizing its checkout system, using software from startup Zynstra to create a virtualization layer for its point-of-sale (POS) platform that allows store associates to roam stores and complete sales with a tablet computer. This mobile cash register approach not only helps bust checkout lines but also enables Wawa to rapidly add newer technology, Collier says. Such automation will also ideally free store associates up to spend more time catering to customers, a key aspect of Wawa's culture, Collier says.
A digital strategy isn't truly digital without a data play. Here, Wawa is building out an analytics platform that will pull down data from it stores in real-time, allowing the company to track cost-per-transaction for each customer, the popularity of menu items, and more. Ideally, this will help Wawa cultivate better consumer loyalty.
If Wawa knows a customer's routines and preferences, it can proactively reach out to them with offers. Fewer vectors facilitate this like a mobile application. In the coming months, Collier will augment Wawa's mobile app to, with opt-in permission, greet customers as they pull up to a pump, offer to activate their grade of gas for them and allow them to pay — all with a few clicks.
In the future, Wawa could, theoretically, fire off an alert to a consumer's Wawa app that it's time to refill their gas tank. Perhaps that particular Wawa location has the consumer's favorite meal waiting when they arrive.
In providing such boundless convenience, Collier imagines Wawa's Amazon.com-like vision of a digital flywheel. "The more they shop, the more we learn about them to be more convenient before they know they need it," Collier says. "The more value we provide to the consumer, the more loyal they become."
You'd be forgiven for thinking Wawa's is undergoing a digital transformation of the highest order, but don't let the tech-heavy strategy fool you. While many CIOs proclaim that every company is becoming a technology company, Collier isn't having it — at least not where Wawa is concerned. Harnessing partnerships with digital-native startups and enhancing the in-store experience with technology is about improving service delivery for customers, Collier says.
The position is the latest sign of how CIOs are reimagining digital strategy. Where CIOs once relentlessly pursued Big Bang transformations, many are now pursuing a series of incremental digital services, as CIO.com has reported.
"It's not about Wawa becoming a tech company; it's about enhancing our relationship with our customers," Collier says.