If someone told you could use software to shave labor costs by more than 30,000 hours per year without eliminating employees would you do it? Of course you would.
State Auto Financial CIO and Chief Strategy Officer Greg Tacchetti is using robotic process automation (RPA) to reduce the time the insurance company's staff spends manually processing claims and other tasks. "We've been able to reallocate labor to more value-added" tasks, says Tacchetti. "RPA has been a real nice lift for us."
The RPA work is part of a broader business transformation intended to improve the customer experience for the provider of property and casualty insurance, which serves thousands of customers across 30 states, while doubling sales to $3 billion. Such changes are sorely needed, as the company has not been able to generate a profit while growing sales for the past several years, Tacchetti says.
CIOs worldwide are banking on RPA software, which is governed by business logic and structured inputs to automate business processes performed by humans, ostensibly freeing up staff to work more closely with customers or on other higher-value tasks. RPA tools essentially replicate keystrokes humans conduct as they enter data from paper and other formats into IT systems.
'Underestimated' RPA market is booming
RPA spending is expected to top $2.4 billion by 2022, according to a 2018 Gartner forecast. But the market has grown considerably even in the past year. Forrester Research, which in 2018 predicted the RPA market will reach $1.7 billion in revenue by the end of 2019, now says it has underestimated the demand.
"Investment dollars continue to flow into RPA platform companies," wrote Forrester analyst Craig LeClair in an April blog post. He added that the top three RPA software companies — Blue Prism, UiPath and Automation Anywhere — are approaching values in excess of $10 billion. UiPath just closed a Series D round of $568 million at a valuation of $7 billion.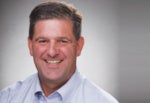 It was UiPath whom State Auto bet on after an underwhelming proof-of-concept with another vendor. When Tacchetti, whom CEO Mike LaRocco hired in 2015 to supercharge the company's IT systems, evaluated State Auto's IT systems and processes he discovered inefficiencies typical of a 95-year-old company with significant technical debt. The company was spending about $14 million to maintain creaky legacy systems, which couldn't meet the expectations of today's consumers for convenient, user-friendly digital services.
State Auto needed to operate more like a startup, concluded Tacchetti, who joined State Auto after founding and leading digital insurance provider AssureStart. "There was a strong mandate to do things differently, so we decided to rebuild our back-office technology and get to digital delivery," says Tacchetti, who grouped development and business line leaders to accelerate this process.
For instance, State Auto's quote processes, which relied on a series of information hand-offs between humans and computers, could take anywhere from 15 to 40 minutes to generate a quote for an auto policy and two weeks for a customer to receive their policy paperwork. State Auto Connect, a new digital platform that leverages microservices and APIs to access third-party data, digitizes these processes, producing quotes and issuing printable insurance cards for customers in 5 minutes. State Auto has re-platformed six of its nine products to State Auto Connect, putting competitive products into agents' hands.
Recognizing that State Auto couldn't jettison all of its legacy systems, Tacchetti also sought to "fill in the gaps" around business processes with RPA.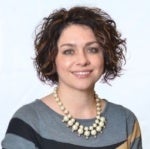 For example, the process for calculating vehicle total loss is historically labor intensive, requiring several humans to log into insurance systems, order loss letters, insert loss letters into envelopes and FedEx them to customers and other parties. Now, many of those steps are "recorded" and executed by bots, which can work 24-7, boosting claims processing speeds. Ultimately, State Auto automated approximately 80 full-time equivalents of work, resulting in faster handling and higher-quality service for customers.
State Auto also uses bots in HR, customer services and finance, among other business lines. For example, a transition to SaaS provider Workday required regular audits to ensure the integrity of transactions and other data. Rather than have analysts conduct spot-checks to see whether data transferred properly to Workday, the company deployed a bot to automatically check the data. "Business teams get excited about speed and productivity lift they get," Tacchetti says.
The value of RPA
State Auto's initial foray into RPA in 2017 included 11 bots in production. Today, State Auto uses more than 50 bots to automate data entry and processing across claims, sales, HR and other business lines. Overall, State Auto has saved more than 60,000 labor hours per year, says Holly Uhl, the company's director of operational excellence and robotics, who helps partner IT with insurance subject matter experts to explore, test and implement RPA. "The biggest challenge with automation is working with the cybersecurity team to make sure that they are comfortable with technology that does what a human does," Uhl says.
Such lofty statistics beg the question of whether State Auto let a bunch of people go after implementing RPA. But Tacchetti says that isn't the case; the bots free up existing staff to work more closely with customers. For example, an entry-level claims loss analyst can be trained up to take on liability and other more complex claims processes.
"You don't have to have someone hitting on keys for a policy when they can be focusing on customer experience, servicing, or sales," Tacchetti says. "We can peel out the highly repetitive work and let the [staff] do the more complex stuff."
That take echoes most research into automation technologies these days: using robots to augment, rather than replace, humans. Or as Erik Brynjolffson, director of the MIT Initiative on the Digital Economy, recently told Wired: "I subscribe to the narrative that mass job replacement isn't here. What is imminent is the replacement of parts of jobs through AI but also through robotics."
As State Auto's RPA profile matures, Tacchetti is focused on the next aspect of State Auto's digital transformation: using artificial intelligence and machine learning to optimize the business.
For example, State Auto data scientists are trying to anticipate when a customer might not make timely payment using algorithms that take into account payment history and other factors. Using this information, State Auto agents can then call these customers to prompt them to pay.
"We have a small team of data scientists using ML techniques to predict outcomes," Tacchetti says.