What is the cure for a creaky datacenter and glacial software development? Reskilling staff as practitioners of cloud software and DevOps.
That has been the winning formula for Asurion CIO Daniel Curling, who has spent the past five years steering the provider of device protection services for retailers, wireless carriers and cable TV providers, through a major digital transformation. Curling, promoted to CIO last October after serving as vice president of enterprise technology since 2014, is training up many of his IT staff to work with cloud solutions and other modern technologies.
"We needed the culture to change," Curling tells CIO.com. "We needed to quit identifying as, 'I'm a Windows admin or a Java developer,' and align more to product ownership and KPIs."
Reskill or perish
It's a familiar theme. The rapid evolution of software development and product management requirements, combined with the dearth of tech talent, has CIOs racing to bring employees up to speed on the latest skills. Fearing workplace obsoletion, most employees are as game for tech re-education as CIOs concerned with digital disruption are to provide it.
Evidence suggests this is good all around; employees with high skills preparedness perform up to 45 percent better, display up to 51 percent more discretionary effort, are up to 45 percent more engaged and exhibit up to 9 percent greater intent to stay, according to Gartner.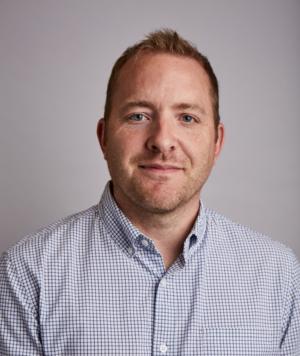 Even so, reskilling isn't happening fast or completely enough in most enterprises. Seventy percent of 7,000 employees Gartner surveyed for research on workforce reskilling say that they haven't mastered the skills they need for their current jobs and are concerned about their skills becoming irrelevant. For example, 52 percent of employees agree that they need better upskilling, while 34 percent report that technological advances have led to the need for new skills in the workplace.
When Curling joined Asurion, the company's IT staff operated like those in many enterprises: in silos, working through a "thicket of tickets." Because legacy infrastructure and its attendant organizational roles and processes are not optimal for operating a cloud and DevOps environment, Curling united IT, product development and product management.
To facilitate the DevOps model, in which developers and operations teams are tightly aligned to build software, Curling co-located cross-functional teams, comprising more than 700 developers, product managers, data scientists and designers, who release new functionality every week.
At Asurion, Curling knew that reskilling was critical to ease a migration from on-premises systems to operating in the cloud, which would lay the foundation for building digital products rather than treating IT services as a series of one-off projects.
Rise of the 'internal interns'
Mindful that such change might be untenable without skillset evolution, Curling encouraged individuals who traditionally work with legacy IT tasks and technologies to work on and learn about DevOps or cloud environment technologies. Operations staff accustomed to racking and stacking servers and configuring storage arrays were reallocated to a development team creating software for products built in Amazon Web Services.
Asurion's IT team built dashboards to track allocation of cloud use and spending trends and staff learned "cloud governance," or how to view responsible consumption of software rented over the internet through the financial operations, or FinOps, lens. IT shares this with the business lines so they can better understand their spending relative to value to the business.
Curling also created an "internal intern" program in which any team member can interview for positions on the cloud and DevOps teams. All IT employees are coached and encouraged to take training classes to learn DevOps and cloud technologies. In a nod to rotational programs, staff are encouraged to move to other teams, typically for three months, to learn new areas and skills to enhance their own capabilities.
Over the past three years, 40 employees have taken advantage of this program to learn cloud and other skills. Today, Asurion consumes more than 50 percent of its IT services in AWS and Azure.
Empowered by the cloud/DevOps approach, Asurion has built a device protection platform that runs largely in AWS. This platform enables, for instance, a subscriber to file a claim about their phone and get it quickly repaired by an authorized dealer.
Under Curling, Asurion has also evolved to offer a more retail-like omnichannel experience, in which the company's 300 million-plus subscribers may contact the company via phone, online via webchat or through chatbots to discuss problems with their WiFi, pair their phones or smart speakers to Bluetooth or other tech issues. If a consumer shifts to another communications channel, Asurion "carries over" information about the issue to ensure a more fluid experience. In 2018, Asurion received a CIO 100 award for creating a AI-based recommendation engine that "learns" from customer interactions to better personalize its tech help service.
Ultimately, the shift to DevOps enabled IT to identify business problems and collaborate, accelerating innovation and achieving desired outcomes. Curling estimates that the initiative delivered millions of dollars in annual cost reductions while also increasing the speed and accuracy in customer assistance.
"The dynamics of technology have changed with cloud and API-enabled software and devices," Curling says. "People want things fast and have a good experience."