In 2014, Jamshid Rezaei inherited a sprawling IT structure when he became CIO of Mitel Networks, which had acquired rivals and complementary concerns in pursuit of a strategy for providing unified communications systems (UCS) via the cloud.
Mitel's 3,500 workers, many of whom joined from acquisitions such as Aastra Technologies, Shoretel Networks and Toshiba's unified communications business, worked with an assortment of 18 ERP systems, 12 CRM systems, 5 HR systems and other duplicate software.
To operate efficiently, Rezaei recognized that consolidation was in order. But every business unit wanted to continue using their own processes and technology tools. "Everybody wanted to do what they'd been doing," Rezaei tells CIO.com. But Rezaei, who joined the company in its 2014 acquisition of Aastra, knew this approach was a non-starter because of the IT sprawl it would create.
The fattened and freighted Mitel required a lean makeover. Here's how Rezaei helmed it.
Trimming the fat with lean IT
For Rezaei, the answer lay in adopting kaizen, a philosophy and set of practices that focus on continuous process improvement, typically involving every employee from the CEO to rank-and-file staff. Kaizen, the Sino-Japanese word for "improvement," unfurls in incremental steps over time rather than through wholesale changes made annually, and was most famously employed by Toyota as part of The Toyota Way. Embracing kaizen, Toyota rapidly identified errors in its assembly line, enabling it to continuously improve its lean manufacturing practices and boost productivity.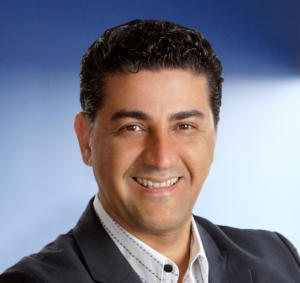 Kaizen typically requires meetings, known as kaizens, to get everybody pulling in the same direction. And pull together the Mitel staffers did, meeting frequently to discuss how to solve problems such as having five different tools to process an order, or multiple collaboration tools to share information, says Rezaei. In a sign of how fully the company has embraced the ethos, Mitel CEO Richard McBee participated in these events.
"Our CEO believes in it and everybody from the head of sales to the CFO is onboard," Rezaei says. "People are the most important part [of Kaizen] and they have to be at the heart of it."
Over the past several years, Mitel has used kaizen to identify inefficient processes and excessive collaboration tools, according to Mona Abou-Sayed, Mitel vice president of collaboration and applications, who has led kaizens in every functional area, from finance and R&D to marketing and sales.
Abou-Sayed, who stated in a blog post earlier this month that 15 percent of employees' time is wasted on inefficient processes and communication, outlined four key steps Mitel follows for effective kaizen.
First, Mitel gathers the right people. Then the key stakeholders identify the current state of collaboration, including tools used. Once Mitel settles on the right tools — it built its own Teamwork application to enable virtual meetings via mobile phones — it plans for its future state of collaboration goals. Finally, it fosters a culture of continuous improvement.
Kaizen (and the associated kaizens) drew employees closer together, laying the foundation for agile software development. Mitel pared 18 ERP systems down to a global instance of SAP, consolidated 12 CRM systems into a single Salesforce.com platform, and funneled five customer portals into just two.
"Kaizen was at the heart of every project and program," Rezaei says.
The kaizen-agile approach should serve Mitel well as it pursues another large acquisition in Avaya Holdings. In April, the Wall Street Journal reported that Mitel offered more than $2 billion in stock for the beleaguered networking company.
Kaizen hands off to agile
Kaizen's iterative approach lends itself well to agile software development, as Rezaei worked closely with his business peers to accelerate Mitel's transformation toward cloud-based communications. Mitel has shuttered data centers in favor of hosting its communications products on Amazon Web Services and Google Cloud Platform (GCP).
The latter partnership is particularly rich, with Mitel running its VoIP phone systems and contact centers on GCP. Mitel is also leveraging Google's artificial intelligence (AI), including a chatbot that serves up product and service information to customers who ask for it, Rezaei says. This chatbot can transfer customers to a human agent, who can access the full context of the conversation while consulting that chatbot to provide continuous support.
Mitel also plans to use internet of things (IoT) sensors that fire off alerts to IT staff when its UCS products are misbehaving, an automated, proactive approach that saves customers and employees the trouble of reaching out for help, Rezaei says. AI and analytics will scrutinize data gleaned from the sensors, helping Mitel learn more about how customers use its equipment, as well as when to predict when preventative maintenance is required to intercede before systems go down.
In the course of facilitating Mitel's transformation in the face of so much M&A, Rezaei says that four critical steps helped him stay the course:
Engage people from the beginning. The whole of an organization should be kept up to speed on progress throughout.
Align on objectives and establish clear goals. Long-term projects such as digital transformation require continuous collaboration.
Synchronize efforts. Avoid too much (or overlapping) work by managing projects in parallel streams.
Keep customers and partners in mind. "It may sound crazy, but companies are actually getting to the end of projects and asking, 'Why did we do that?'" Rezaei says.