The rise of cashless and cardless retail transactions suggests consumers are growing comfortable with paying for products from accounts linked to portable devices. How quickly these commerce modalities go mainstream is an open question, but Mastercard is leaving nothing to chance.
The global payment network is not only preparing for digital commerce ruled by recommendation systems fueled by machine learning systems but also war-gaming for the arrival of 5G, as well as the proliferation of IoT and AI, says Jorn Lambert, Mastercard's executive vice president of digital solutions.
This short- and long-term view sketches out a vision of payments revolutionized by machine-to-machine commerce and hyperpersonalized transactions, a reality Lambert expects will become mainstream in the next three to five years. Here's how Mastercard sees retail shaking out in the years ahead — and the steps it's taking to keep an edge.
The future of retail: Automated and hyperpersonalized commerce
This is what Lambert sees unfolding: Sensor-laden devices operating at the edge will stream data over 5G networks to powerful AI systems in the cloud. These technologies will facilitate payments between people and businesses, people and people, and things and things, Lambert says.
Machines will initiative buying. Cars will pay for parking spots and printers will order ink without human intervention. In retail stores, interactive shelves will identify customers, with algorithms connected to the cloud recommending products based on the consumer's purchase history. Just as people rely on social media feeds today, consumers will come to rely on commerce feeds to tell them what to buy.
"If you need an HDMI cable, you don't need to look to search whether you want gray or white, the system will know you enough [based on purchase history] to recommend the best one for you," Lambert tells CIO.com. "We will trust AI systems to make the right decision."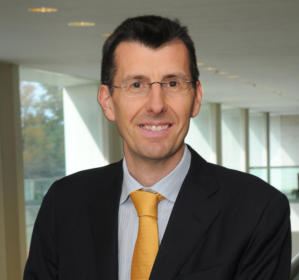 Such hyperpersonalized transactions will proliferate as enterprise piggyback on the Amazon.com effect and sharpen their focus on delivering quality customer outcomes. And enterprises are already laying the groundwork by turning to AI algorithms to draw a bead on customer preferences.
Eighty percent of organizations using AI for digital commerce will achieve at least 25 percent improvement in customer satisfaction, revenue or cost reduction, according to research Gartner published in December. Moreover, Gartner notes that smart personalization engines deployed to recognize customer intent will enable digital businesses to increase profits by up to 15 percent.
Meanwhile, cash and plastic cards will become a thing of the past. Already retailers such as Decathlon, which launched a store in Emeryville, Calif., are signaling the death of the sales register, jettisoning traditional checkout kiosks, lines and cash in favor of digital payments through an iPhone.
And, as digital retail commerce evolves, payment providers are jockeying for position in what is far from a zero-sum game. "We need to recognize the trends, lean into them and make the right choices," Lambert says. "It's a matter of who can use their footprint and network for new use cases the fastest."
Today's payment innovations pave the way
To arrive at this vision of the future, Mastercard, which already enjoys partnerships with more than 23,000 banks, is inking partnerships and experimenting with digital products and services.
In May, Mastercard partnered with Zivelo on AI-powered voice ordering for quick-service restaurants that integrates with menu displays. The displays can be customized for each customer or for external factors such as time of day, weather, seasonality and location. Sonic Drive-In is the first to pilot the interactive menu, which will be rolled out at other locations throughout 2019. In March, Mastercard teamed up with Apple and Goldman Sachs on Apple Card, a digital credit card built into the Apple Wallet on the iPhone.
Mastercard's partnerships extend to retail stores. For example, Mastercard and Marie Claire magazine in 2018 piloted pop-up stores, which allowed consumers to try on and pay for clothing via a "smart mirror" touchscreen that helps reduce friction in the checkout experience, said Stephane Wyper, Mastercard's senior vice president for new commerce partnerships.
In 2017, Mastercard also tested augmented reality software that allows consumers wearing ODG smartglasses to view digital representations of Saks Fifth Avenue products and purchase them through Mastercard's Masterpass digital payment system, which authenticates consumers using iris scanning software from Qualcomm Technologies.
Such partnerships depend on APIs to connect digital services, applications and networks. While APIs are necessary to foster new ecosystems of services, decomposing too many services with APIs can lead to latency, or worse, security compromises, both of which are deadly for network operators, Lambert says.
Regardless, APIs support the co-creation that has become a top priority for Mastercard, whose tech and business teams collaborate closely on digital strategy. Co-creation is becoming a significant theme for IT leaders of late, with IT-business alignment giving way to organic synergies not only between IT and business but across suppliers and partners.
Lambert says this reflects a shift in how companies must operate to succeed. "In the past, the business defined what needs to be delivered by IT," Lambert says. "It is much more fluid today. Tech is influencing business decisions and the business is influencing tech decisions by as much as 40 percent, which is great, but this demands a much deeper understanding on both sides of the aisle."