It's a travel experience reviled by most: the overbooked flight. When it happens, it can leave customers upset and airline gate agents at wit's end. But with all the data at airlines' disposal, couldn't analytics and automation help alleviate some of this aggravation? That's what United Airlines asked in 2017, launching an overhaul of its overbooked flight process with a goal of pleasing customers, reducing stress on employees and ultimately cutting costs.
Flights can be overbooked for numerous reasons, explains Jason Birnbaum, vice president of operational and employee technology at United Airlines. Weather, mechanical problems, and traffic control issues, for example, can necessitate changing from an aircraft with 250 seats to one that only has 220.
Most travelers are familiar with what comes next. Gate agents make an announcement and offer money or a different flight, essentially starting a live auction at the gate. If there aren't enough takers, agents must select passengers to boot from the flight, leading to irate customers and potential social media disasters for the airline.
"It was a tough situation for our gate agents and it was obviously a tough situation for our passengers too," Birnbaum says. "We realized that if we could connect with them and communicate with them earlier in the process and get some information from them through the mobile app or our kiosks or the website, we could make the process significantly better for both our customers and for our gate agents."
Automation and data help United please customers
That was the genesis of United Airlines' Volunteer Solicitation Program. The initial version of this automated program was simple: If a flight was overbooked, United Airlines would notify passengers through their check-in channel (United.com, the United Mobile app, or airport kiosks) and would ask them how much compensation they would accept in the form of travel vouchers in exchange for their seat.
Birnbaum says that step helped gate agents by providing a list of potential volunteers and made for a more effective process. Birnbaum's team then deployed in December 2018 a second version of Volunteer Solicitation, which won United Airlines a CIO 100 Award in IT Excellence. The revamped version monitors the flight situations of the roughly 4,800 flights United Airlines makes across five continents each day. If a flight is overbooked, the airlines presents customers with numerous options during the check-in process, up to 24 hours prior to the scheduled departure time.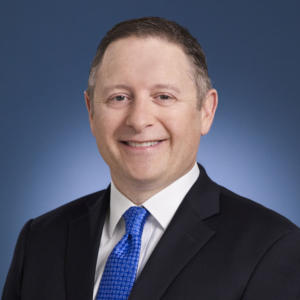 Key new capabilities include:
The ability to volunteer and bid on multiple flight options to the final destination
The ability to bid in the form of either an electronic travel certificate (ETC) or miles for United's Mileage Plus customers
The ability to self-rebook a new flight on the spot
"So maybe, for $200, you'd be willing to fly on the next flight in an hour, or on an earlier flight. But if the flight isn't until the next morning, maybe you might say, 'Hey, that would be a higher amount.' So this gave passengers the ability to be more specific about what they would want in these situations, which improves our ability to get volunteers for the flight," Birnbaum says. "If I give you 24-hours' notice, you can do a lot. If you're standing at the gate, your flexibility is less."
Analytics and gamification power United's oversale engine
Volunteer Solicitation is built on an oversale engine that is configurable by airport, check-in channel, customer type, and more. Grant Milstead, managing director of IT network operations center, cargo, catering operations, and customer contact centers at United Airlines, says analytics helps the engine optimize United's efficiency in determining the best offers and flights to provide customers through the process. To support that capability, the team built the solution to enable A/B testing without code changes.
The solution also depends on gamification.
"The gamification element we introduced here was not only having more of a reverse auction, but the 'industry first' is we actually allow our customers to bid based on flight options they're looking at," Milstead says. "It's an element that gives our customers control because they can actually set different price elements based on which flight they would ultimately take. Then we can look at the variance of different options, different bids, and make the best decision for both United and our customers."
Collaboration across cross-functional teams is key
Milstead notes that delivering Volunteer Solicitation required deep collaboration between teams focused on employee tools and teams focused on customer-facing technology. United's customer solutions and recovery team led the effort but collaborated with more than 20 business and digital technology teams to get the solution into production. A mix of executive steering committee meetings, program meetings, technology meetings, development meetings, and quality assurance meetings were required to keep everyone on the same page.
"When you're managing a process that touches 500,000 people a day, touches 93,000 employees that may interact with it, the technology delivery is a huge element of it, and there's complexity to the technology delivery, but the composition of the team also included folks that really help partner with our front line to do training, change management, and communication around what the technology is actually doing and how do they leverage it in their daily lives," Milstead says.
Birnbaum adds that because Volunteer Solicitation involved a fundamental transformation to a specific and unique process, it was important to leverage internal resources and pull from various teams to build a cross-functional "SWAT" team to support the project.
"It's not something we do with every project, but something that is this customer-sensitive, this strategic, we felt like we need to have that United experience that can really understand what's happening and build out these algorithms and build out these processes at the gate," Birnbaum says.
To succeed in such an endeavor, Birnbaum offers pointed advice to IT leaders: Seek to be as close to your employees and customers as possible.
"One of the key tenets of this project, and many others, has been for us to not iterate much in the conference room around white boards, but get things out into market as quickly as we possibly can and then take that feedback and test and iterate off of it," Birnbaum says. "The information we get in every single one of these iterations is fast feedback. That then translates to us building a quicker product than we would have putting business requirements, documents, and user stories together in a conference room."