A core tenet of successful digital transformation is a laser focus on customers. After all, if your organization struggles to relate to your customers, delivering the products and experiences they desire is next to impossible.
That's the challenge Erich Umar faced when he joined State Street in 2016 as head of technology experience management. Employees of the 227-year-old custodian bank, steeped in tradition and legacy processes, struggled to grasp how to develop products and services using design thinking, an increasingly popular approach to product development centered around user experience.
State Street's leadership found a one solution in storytelling. The simple practice of cultivating a narrative helped the company shape its product vision, and in the process overcome a significant cultural hurdle in shifting from project-based IT to the production of digital products, says Umar.
Most CIOs will tell you that Culture is the single biggest barrier to digital transformation. Change is made even harder by willful resistance, as empirical evidence suggests. Only 14 percent of 1,733 business executives said that their digital transformation efforts have sustained performance improvements, with only 3 percent reporting complete success at sustaining change, McKinsey found in 2018.
Umar's position, which includes helping the technology team get cozier with the business, in itself was indicative of this cultural shift orchestrated by tate Street CIO Antoine Shagoury, who has hired hundreds of technologists to drive product development with design thinking at their core.
Design thinking informs product development
For enterprises that can overcome change challenges, design thinking offers great potential to create digital products and services that resonate with customers and, ideally, bolster business outcomes. It's a recipe that is resonating at State Street, Umar says.
Systems previously built in siloes are now cultivated and iterated on by agile, cross-functional teams that build, test and launch minimum viable products, the go-to innovation strategy of fail-fast startups.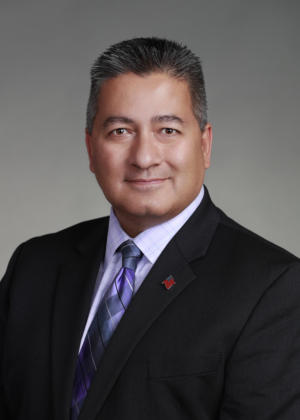 To help shape its products, State Street crafts "personas," or profiles for roles such as chief investment officers and data analysts. As a central model in design thinking, personas essentially answer the question, "Who am I solving a problem for?" Umar says, adding that the company has developed about 90 personas to date.
In the persona construct, State Street observes how end users consume a product in context as a way of understanding their behavior and what motivates it. State Street also interviews end users to gain more insights into their preferences and workflows.
UX designers, graphic artists and marketing specialists then create storyboards, similar to how an artist might craft a cartoon, to help educate both the business and clients on how digital products, features and functions work, Umar says.
"So, we show the business, here is how you master how data is going to be accessible to the client, and how they will have access to the data via APIs," Umar says. Clients love this, Umar says, because they get an idea of what outcome the business is trying to achieve.
Refining the products to meet end user preferences is paramount. To that end, State Street conducts ethnographic research, observing how employees and clients use digital services together. A developer may sit next to a client or another end user to observe how they receive a financial trade that is being processed, Umar says.
Among the several products this design-thinking approach has led to is Iris, a cross-asset trading platform that garnered an AFTA award in 2018. Iris was designed to incorporate new technologies, such as machine learning, natural language processing and blockchain.
While the newfound emphasis on customer-first thinking has been a great recruiting tool for tech talent, the company retains talent by encouraging employees to try different roles, Umar says, cross-training to improve skillsets while enriching one's career.
"This experience raises the performance level of the whole organization," Umar says. "There are no stagnant staff; they're hungry for the next evolution of the business."
'Digital maturity' drives innovation
Design thinking continues to be a critical component as State Street adopts emerging technologies in service of Beacon, a transformation designed to digitize State Street's operations.
In the past few years, State Street has built a chatbot that answers investor and employee questions, implemented robotic process automation to automate mundane tasks, and experimented with an authentication and auditing system based on blockchain.
While it takes time to see dividends for such efforts, evidence suggests the effort is promising. Digitally maturing companies innovate at far higher rates than their less mature counterparts, with 81 percent of 4,800 business managers surveyed by Deloitte citing innovation as a strength of the organization, compared with only 10 percent from early-stage companies.
"Maturing organizations invest more in innovation and constantly drive toward digital improvement in ways that less mature companies do not," according to Deloitte's June report, "Accelerating digital innovation inside and out."