Top technology leaders in Southeast Asia rank artificial intelligence (AI) and machine learning (ML) among the most disruptive technologies of 2019, amid a digital revolution across ASEAN.
Such acknowledgement comes as the market moves toward smart technologies en masse, with AI expected to allow the rate of innovation and employee productivity improvements in Singapore alone to nearly double by 2021.
AI as the ultimate disruptor
According to research from IDC – commissioned by Microsoft – more than 80% of businesses agree that AI is "instrumental" in creating market competitiveness within the region. Specifically, organisations that have deployed AI expect an increase of 1.7 times competitiveness within the next two years.
"AI has tremendous potential to disrupt core business processes and enterprise operations," said Dr. Victor Tong, Chief Digital and Information Officer at National Gallery Singapore. "We are constantly exploring how to ride on this AI wave and transform ourselves into an AI-fuelled organisation in which machines could work together and complement our staff to enhance work productivity and deliver exceptional experiences for our visitors."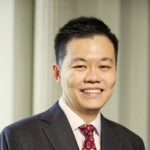 Dr Tong said National Gallery Singapore has adopted an AI sales assistant that can automate sales emails for the company's venue rental team.
"The AI assistant can perform intelligent conversations with potential customers over email, before handing over the qualified leads to our venue rental team," he added. "This approach has helped to increase our sales conversion by over 40% in the past year."
From an application perspective, Amit Gupta – Chief Technology Officer of Canopy – said AI and machine learning are already being used within the Singapore-based fintech startup.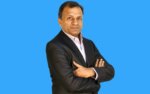 "Using AI, and especially image processing, we process hundreds of bank statements to digitise the data, reconcile the numbers, augment it and run multiple robotic analysis, human intervention is required only when an anomaly crops up," Gupta said. "I have seen AI and machine learning play a crucial role in automating and creating value in today's world."
Amelia Green – Chief Digital Officer of PwC in Singapore – acknowledged that AI is disrupting the market "in all its forms".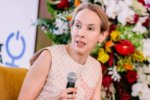 "Machine learning, reinforcement learning, computer visioning and parameter noise as examples," Green explained. "These technologies focus on the prevalence of data available and the ability to use it effectively in new ways to disrupt the market.
"There is also obviously a lot of interest in the potential of blockchain technology. Whilst yet to get significant traction, the scope of its applications to reinvent industries could be powerful."
Why understanding data understanding is the key to successful implementation
According to Pedro Sttau – CIO of iCar Asia – pinpointing one disruptive technology in isolation represents a challenging undertaking, given the influx of innovation flooding the ASEAN market.
"I wouldn't say it's any particular technology, but a very special mindset that focuses on technology's primary function which is not self-serving but to deliver value," Sttau said. "For example, AI and machine learning are not very useful in isolation, understanding the power of data to make something better is where the value statement should be.
"The disruption comes from understanding the practical purpose of technology, not the technology itself."
Despite such a clear distinction, Sttau acknowledged that AI is having a "massive impact" in digital automotive businesses, particularly the ones that understand how to use it to begin solving basic problems for customers.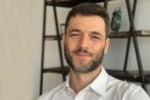 "In this context one of the main applications of AI is to help understand the customer needs as customers are exploring the product and align the experience to where they are and what they need," Sttau explained.
"The fancy flashy AI stuff is really not very useful at these early stages of machine learning adoption. Firstly, because of the huge volumes of data needed to train models that will have practical applications and secondly because we have not even conquered stage one. It's going to happen, just not as fast as people expect."
Staying ahead of the game
Delving deeper, Matthew Friedman – Executive Vice President and Chief Digital Officer of Sembcorp Industries – said embracing digital technologies will be "critical" for any business to "stay ahead of the game".
"Developments in AI, machine learning, cloud computing, the Internet of Things (IoT), blockchain and robotic process automation, underpinned with cybersecurity, are disrupting most industries, including ours," Friedman outlined. "These technologies are also enabling new business models that offer competitive advantages to early adopters."
For example, Friedman said the Singapore-based utilities, marine and urban development group has built an insight platform using AI and machine learning "radically improve" how the business operates, while optimising thermal and renewable assets.
"These platforms run on an advanced, secure data lake that has over 200,000 IoT sensors streaming real-time operational data from multiple markets," Friedman added. "The majority of our investment in R&D [Research and Development] is going towards building intellectual property that will help improve how we manage and optimise our assets and reduce greenhouse gas emissions in our energy business.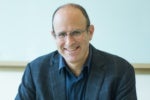 "For example, we are developing fully-automated drones powered by AI to help us inspect our pipelines and equipment – faster and more accurately than the manual checks that are being done today.
"Some of the initiatives that we are currently driving, such as our work in advanced predictive analytics, are the first of their kind in the energy sector. These could help differentiate us in our industry."
Maximising added value
Speaking as CIO of UrbanHire – a Jakarta-based HR start-up – Nathan Kamstra said disruption depends on the context of the business.
"Something I'm quite intrigued by supply chain disruption," Kamstra said. "In that sense, I believe that blockchain will have a significant impact, from reducing the cost to eliminating inefficiencies.
"I'm focused on fine-tuning our ecosystem to ensure we can maximise data collection and analysis for our business processes. I'm choosing the best technology based on its ability to communicate and collaborate ensuring we as a company has the right data at the right time."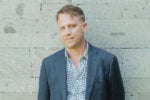 Secondly, Kamstra said the business is also adopting an "external product focus".
"Many in our industry discuss the use of AI as an enabler," Kamstra added. "We firmly believe that technology such as AI will change the way we do business; however, that must start with a solid understanding of data needs and predictive analytics.
"Much of this year will be about building the foundations that take us to a level where we can achieve our goals and predict the new trends in business in real time."