Executive consultants have plenty of advice about what CIOs must do during their first 100 days of taking on a new role. Meet the team, assess talent, and grab quick wins, highlight the necessary tasks.
But many CIOs do something just as critical though rarely talked about: the "ride-along." A CIO undertakes this practice to learn how company employees at various levels do their jobs. The ride-along takes many forms, depending on the type of business. Sometimes it literally means riding with field-service technicians as they complete work calls. Other times it means sitting in a call center, observing how customer service associates field inquiries — or fielding the calls themselves.
CIOs have been getting in the field to learn about their business for years. But CIOs are placing a premium on the ride-along today because they have an increasingly outsize role building digital products that help win, serve and retain customers and, ideally, generate revenue, according to IDG's 2019 State of the CIO report. And that means getting closer to how employees operate in serving customers.
RingCentral CIO Trevor Schulze says it best: "The modern CIO must go beyond efficiency, focusing on top-line growth, revenue generation, customer enablement and employee productivity."
Here CIOs share with CIO.com their ride-along experiences, along with tips to make the most of a new role.
Get in the call center
When Jim Fowler joined Nationwide as CIO in 2018 he spent part of his first 60 days observing and discussing how associates, agents, members and suppliers interact with the insurance company's digital products. Almost immediately, potential solutions to nagging inefficiencies sprang to mind.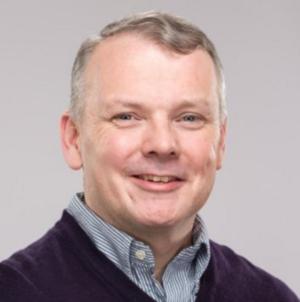 As Fowler fielded calls in the company's call center during one ride-along, he noticed that customer associates spent a lot of time bouncing back and forth between multiple applications to process transactions. This spurred Fowler to create a self-service app to make it easier for plan members to get information.
Fowler serves two different customers with different needs: the traditional member, or the customer who consumes property and casualty insurance; and the broker, who sells Nationwide products to consumers. Members don't want to talk to someone to pay a bill, but they almost certainly want the personal touch of speaking with someone if they experience losses. Brokers meanwhile want frictionless solutions that make it easier for them to sell insurance products. But both members and brokers require tech-enabled products for "moments that matter," Fowler says.
Tip: Drink your own champagne. If possible, become a customer of your company's products, which can help you understand how to serve your customers. Shortly after joining Nationwide a year ago, Fowler purchased home, auto and life insurance from the company, which he says made him familiar with some inefficiencies. For example, when adding a second or third insurance product, Fowler had to re-enter the same data multiple times. He subsequently eliminated this redundancy with an autofill feature.
From office to salt pond
Ride-alongs can take CIOs to some interesting places. In his role as CIO of Albemarle, Patrick Thompson visited salt ponds and manufacturing plants to see how the specialty chemical company extracts and processes lithium for batteries, aluminum baseball bats and other products. Albemarle's salt ponds range from Nevada to Chile and Australia.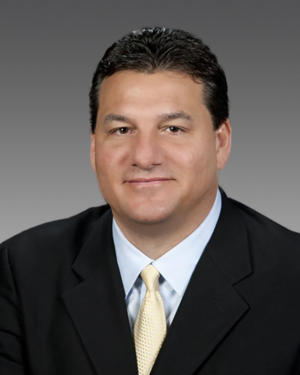 "The first year, I literally flew to every site to learn what IT organization I had," as well as to learn what the business desired from IT, Thompson recalls. These trips gave "me a better feel for how IT was performing," he says, adding that he traveled to 46 locations across the U.S., Europe, Asia and Australia.
Thompson is three years into a five-year technology transformation that spans infrastructure, networking, security and ERP systems, as well as new collaboration and communication tools. He's also digitizing the manufacturing process, using sensors and analytics to track the performance of Albemarle's equipment, including pumps, valves and vessels. Ideally, he'd like to get to a place where sensors and software can predict failure before machines break, and to automatically order replacement parts, Thompson says.
Tip: Ask questions, by survey if necessary. Thompson circulated a questionnaire asking employees to list things that were going well and things that weren't, which he says informed strategic decisions. "I gathered a lot of intel based on my observations and those surveys."
The view at 270 days
RingCentral's Schulze didn't visit salt ponds, but he is still recovering from drinking from that firehose of information that comes from engaging with multiple business functions to understand their pain points. In a SaaS business where time to market is critical, Schulze sees opportunities to use data to improve employee productivity by providing them the right information at the right time.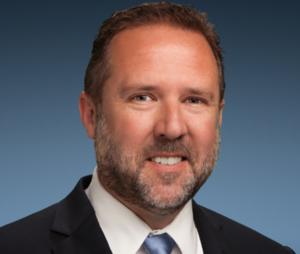 More broadly, he says RingCentral sees great potential in using artificial intelligence (AI) and machine learning (ML) to shape the next era of video collaboration. Algorithms could, for example, enable the software to "recognize" when someone enters a room for a meeting and pivot the focus on the new attendee. The good thing about being at a cloud-native company, Schulze says, is that "where we are today is where a lot of people strive to be — leveraging digital assets to drive growth."
Tip: Be a fast learner. The real trick to successful onboarding is taking information, including facts and opinions, and synthesizing and communicating what the change agenda would look like. "CIOs struggle to take that cross-functional view, synthesize it and put it up into something consumable," Schulze says. "As you go from input to output, you can't miss anything," Schulze says.
The retail ride-along
At ecommerce retailer Zulily, everyone involved in building digital products — from engineers and quality assurance to product managers — visit fulfillment centers to "work the lines," picking and packing apparel, says CIO Luke Friang, who tries to get to every office, including in Shenzen, China, once a year.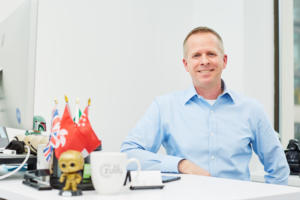 The same stakeholders travel to Zulily's various offices to learn how employees use the software, which they build in the agile "squad" model. And they also participate in customer focus groups to learn how people consume their products, which are heavily personalized by ML algorithms. This is particularly useful for ascertaining the efficacy of new features for Zulily's website or mobile app, Friang says. Evaluating how everyone touches the software helps illuminate problems in the process flow.
Tip: Sit down with key stakeholders when planning software builds. "The best product roadmap comes from sitting with stakeholders," Friang says. "We couldn't do it any other way."