In society, there have long been haves and have-nots. In the current business climate, there are companies that flirt with digital transformation, experimenting with one-off projects, and those that make it a key pillar of their enterprise business strategies.
Meredith Whalen, chief research officer at IDC, sees a clear delineation between what she calls the digitally determined (46% of organizations worldwide) and the digitally distraught (currently 54%). The difference comes down to culture, she maintains, and the challenge is reprogramming the enterprise to be digitally native, from embracing the right structures to eliciting widespread organizational buy-in.
"We've had all this experimentation going on — businesses needed to jump-start their innovation cycles," Whalen says. "Now they need to take a step back and figure out what they are trying to transform into and how to pull all these technology projects together."
Digitally determined organizations have a number of things in common, according to IDC's research. They rally around a single strategy as opposed to multiple, diverse digital initiatives rooted in different lines of business (LOBs). They pursue a long-term investment approach that underscores the importance of digital to the business. They consolidate on a single, digital platform to scale innovation. And they are committed to making the requisite organizational changes.
"Organizations that are not digitally determined have a strategy for every LOB or functional area," Whalen says. "Companies that have not done digital effectively are living project to project, ROI to ROI, and that's troublesome because digital transformation needs a lot of foundational work done before you pull it off."
This year's CIO 100 winners are moving aggressively down the digitally determined track. Embracing cutting-edge technologies and keying in on the customer experience, these companies have moved beyond pilot projects and revamped their organizations and culture to emphasize digital business. Some have created centers of excellence (CoEs) and established dedicated digital transformation or AI roles to foster cross-functional engagement and get stakeholder buy-in across the enterprise.
But the real challenge has been change management and getting IT and business properly aligned on strategic business goals. "As you go through these changes, one part is technology, the other part is culture, and the cultural change is the afterthought sometimes," says Carlos Escobar, CIO at AdventHealth Central Florida Division, which has overhauled its approach to operations for nine hospitals through a NASA-like command center built around predictive analytics and AI. "This has been physician-led and IT-enabled, and a great collaboration between operations that understands the change management component and IT, which knows how to leverage technology to rethink how we work."
For TGI Fridays, which is laser focused on creating hyper-personal customer experiences, the best change management strategy is identifying small, high-profile use cases and enlisting champions to advocate to the broader enterprise.
"This is not all smooth sailing — it's hard work when you're dealing with 400-plus restaurants," says CIO Sherif Mityas. "You have to focus on change management and grassroots adoption of what you are trying to accomplish. By showing the wins, the needle moves."
Read ahead to see how five CIO 100 award-winning companies are successfully scaling digital innovation.
Banking on artificial intelligence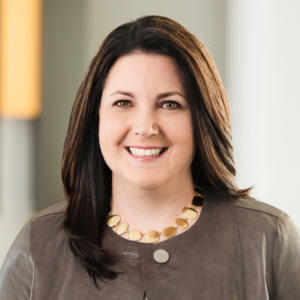 Some companies are dabbling with artificial intelligence, but not Synchrony. The financial services company is banking on AI with a three-pronged strategy: machine learning models to boost fraud protection, an AI-powered agent to improve customer experience, and robotic process automation (RPA) to drive faster decision-making and offload repetitive work.
Rather than pursue one-off pilot projects, Synchrony chose a systematic approach for its AI@Synchrony initiative, which kicked off in May 2017 as a continuum of the firm's data lake and cloud foundation. "There's a lot of excitement and hype with AI, but you need to understand could it and should it be applied to your business," says Carol Juel, Synchrony's executive vice president and CIO. "Just because you can, doesn't mean you should. In our business, we have mature, really good data, and that's a treasure trove for AI."
Better fraud detection
The first leg of AI@Synchrony is a fraud machine learning model that predicts synthetic fraud cases before they occur. Given the fragmentation and variation in types of fraud, machine learning models can detect patterns and catch certain indicators that even the best data scientists could miss due to the massive amounts of data collected, Juel says. She adds that since the algorithms have been in play, Synchrony has improved fraud predictions and ushered in significant savings.
To improve customer experience and make experts accessible anytime and anywhere, Synchrony rolled out Sydney, an AI-powered agent that is now used by the majority of the company's merchant partners. Trained on years of Synchrony call center data and personalized in tone and language to match retail partners, Sydney fielded millions of digital chat interactions in 2018 and now handles more than 450,000 chat requests monthly. Unlike at other companies, where chatbots are deployed only in digitally evolved areas of service, Sydney is built to deliver consistency across all channels and various lines of business.
Humans and machines join forces
The RPA pillar of the AI@Synchrony initiative was also rolled out as a centralized solution. The team mapped all functions across the company to a Bureau of Labor Statistics taxonomy that flagged automation potential, focusing on tasks with the highest return. Juel says the aim is to enhance worker productivity, not replace staff with automation. "It's not a question of people vs. machines; it's people and machines," she says. "We are freeing up people's capacity to do higher-value work that matters more to customers."
Juel credits support from leadership and the creation of an AI leadership role (a senior vice president and AI leader title) as the keys to AI@Synchrony's current and future success. "We're still on a journey learning and adapting," she says. "But we're really clear on what we want to solve for and how we can put our data to use in the most impactful way."
Visualizing the supply chain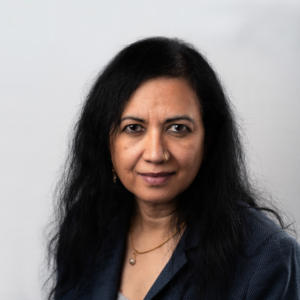 At Owens Corning, a single plant's collaborative analytics solution to its raw material supply issues spread to 11 additional plants to deliver enterprise-wide value.
At Owens Corning's flagship facility, which makes glass fiber products in a continuous process, any material shortage of silica or clay disrupts the flow, causing costly downtime and lost opportunities. A lack of visibility into railcar movements made tracking those raw materials challenging, a problem exacerbated by the manual process of extracting data from a GE subscription service and trying to manipulate it in Excel to calculate transit time, capacity and inventory forecasts.
Cost of reactive mode
"We were seeing all kinds of incremental costs in association with rail demurrage because of the inconsistent flow of material and expedited freight," explains David Wooley, Composites Americas sales and operations planning and procurement leader. "We'd be late in the game to identify when a gaffe was occurring — we'd see something after the fact and then react."
After one harrowing close call with a Christmas Eve railcar incident, Wooley, determined never to be faced with that scenario again, partnered with an analyst in IT's Analytics CoE to come up with a solution. Using Microsoft's Azure cloud, a data lake, Power BI and machine learning, the collaborators developed a solution that helps predict potential railcar failures, enables proactive planning, and facilitates new use cases for data, resulting in improved forecast accuracy.
Data, data everywhere…
"Their pain point was that there was a lot of data, a lot of manual effort, but not a lot of visibility," says Malavika Melkote, director of information technology and the Analytics CoE at Owens Corning. "They were not able to pinpoint problems inside the data using Excel."
With Power BI, supply chain personnel can quickly visualize data to see what's going on with carrier networks and transit times on a daily, not weekly, basis, she says. The team also convinced GE to provide one year of railcar movement data, which was essential for taking the solution to the next level: using machine learning to support predictive analytics. "You have to have a history for any model to build accuracy and predictability, so getting that history was a big deal," Melkote says.
Since the system has been in place, the flagship facility has avoided supply chain risks and costs to the tune of nearly $700,000 compared with the previous year. That success caught the attention of other Owens Corning business units, and the solution has been rolled out to 11 additional plants.
"This collaborative way of building solutions has helped us think about other problems we can actively solve," Melkote says.
Schooling surgeons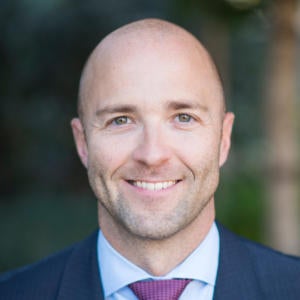 Children's Hospital Los Angeles (CHLA) is widely recognized for its physician and nursing talent, for its willingness to explore cutting-edge therapies and, now, its innovative efforts to leverage virtual reality (VR) to train visiting docs in breakthrough surgery techniques.
The exploratory VR initiative was born out of CHLA's urology department as the latest endeavor in a decades-long knowledge exchange program with Chinese hospitals. Since the early 1990s, the CHLA department has hosted more than 600 Chinese urologists who come for a few weeks a year to observe complicated surgical cases and get training on novel procedures.
Last year, CHLA's IT and physician leaders decided to try something different. Rather than squeeze doctors into an already crowded operating room (OR), the team created a video network and VR system capable of delivering a 360-degree immersive training experience capturing a highly complex surgery on a baby born with a bladder on the outside of her body. Without the VR system, space constraints limit in-OR surgical training to three physicians at a time, which vastly curtailed exposure to critical cases.
Real-time learning
The 3D VR experience ended up being a much more effective way to illustrate surgical techniques, according to Dr. Andy Chang, vice chief of the Division of Pediatric Urology at CHLA. "To visualize the surgery from a different perspective really helps with learning," Chang says. "You can see how the operating surgeon positions his or her hand, what particular instruments they are using or how they retract tissue. You miss a lot of that when you're just broadcasting the surgery with traditional 2D cameras."
The CHLA team leveraged video over IP and fiber-optic video transport to shuttle the streaming video to remotes sites without having to build new infrastructure. The separate video network ensured that hospital data wouldn't be compromised. A 360-degree camera captures the activity in the OR, while two-way communication ensures visiting doctors can ask questions. Static overlays communicate vital signs, X-ray images and other supporting materials. The effort involved collaboration between multiple IT teams (AV, network, voice and desktop) along with line-of-business stakeholders in surgery, compliance and facilities.
"The biggest challenge was the amount of data traveling between two points and managing that effectively," says Steve Garske, CHLA's CIO. "We had to make sure when you're looking around the room through a VR set, the output isn't jumpy, but very clean. That all has to do with speeds."
Other VR use cases
With the initial run a success, CHLA is looking to expand the VR training program to other areas and leverage it to minimize onsite visits. "This is a way to take something that is very focused and centralized to a small group of people and take it to a broader audience who can engage and become more informed about new procedures," says David Abbott, CHLA's vice president of technology operations. "It creates a virtual collaboration space that can inform and empower other physicians."
Getting personal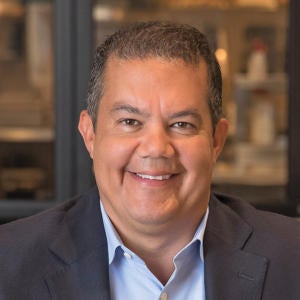 Spend a few minutes answering questions on an app at your local TGI Fridays restaurant and you could end up with a one-of-a-kind cocktail, tailored to your tastes and served by your favorite bartender.
In addition to its virtual bartender app, currently slinging drinks at about 20 TGI Fridays restaurants, the restaurant chain is mixing AI and advanced analytics into a smorgasbord of initiatives aimed at hyper-personalizing the customer experience at multiple stops in the customer journey: from the minute a customer might be considering what they want to eat through engagement during their dining experience and post-visit, as part of a continuous feedback loop.
Serving up AI
Catering to customer preferences has always been critical in the restaurant business, but technologies like AI, data analytics, data lakes and mobile apps have evolved to the point where you can take the customer experience to the next level, says Sherif Mityas, chief experience officer for TGI Fridays.
"We want to go beyond knowing someone is a millennial or a soccer mom from Atlanta to thinking about Mary or David's preferences for a late-dinner schedule at 7:30pm, not 6pm, or ordering salads with chicken on the side," he explains. "If I can send you a really relevant and timely message at 7:25pm knowing you are thinking about dinner, it creates stickiness and connection at a different level compared to random marketing messages that don't account for your preferences and tastes."
Pinpointing preferences
TGI Fridays starts the personalization experience through highly targeted messages delivered to whatever platform the customer prefers. Using data culled from social media interactions, past buying behavior and other sources, TGI Fridays creates highly-detailed customer profiles that, when combined with AI tools, can produce personalized messages that go beyond what's possible with typical marketing automation campaigns, he explains.
"We have to reach you where you are and on the platform you are engaging with at the time, whether that's at home on Alexa or on your Twitter feed," Mityas explains. "We want to send the right message to create relevancy."
The journey continues during the guest experience in the restaurant with initiatives like the virtual bartender and the ability to greet customers by name and present specials that might be particularly appealing. After each dining experience, customers can provide real-time feedback on what they liked or disliked, and the input is fed back to the burgeoning customer profile. "That lets us target a message back to them an hour later thanking them for their business or reminding them it's been a week since they had that great burger at Fridays," he says. "It's not a general mass email — the personalization is important to create loyalty and frequency."
All about approach
Since stepping up the AI-powered personalization efforts, TGI Fridays has increased guest frequency by 50 percent, upped guest satisfaction scores by 20 percent, and expanded the size of the average check by 10 percent. The challenge with personalization is not the technology, Mityas says, but rather ensuring the customer remains comfortable with the level of personalization.
"There's always a line between creepy and cool," he cautions. "You have to figure out the balance because not every guest is the same."
Seeing double… digitally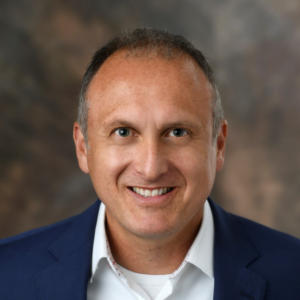 At a command center stocked with 72 workstations and 42 LCD screens, approximately 500 thousand messages are received and analyzed on a daily basis using predictive analytics and artificial intelligence.
The state-of-the-art facility isn't ground zero for the space shuttle or central command for an airline. It's the operational hub for AdventHealth Central Florida Division, a nine-hospital network that employs the command center to prioritize and monitor patient-care activities, mitigate bottlenecks, make staffing decisions and proactively optimize operations.
Real-time decision support
AdventHealth's Mission Control platform encompasses two key pillars: a digital twin of the nine hospitals created using discrete event simulation and a Wall of Analytics (WoA) Engine and Tiles (like apps) that ingest hundreds of messages per second from various AdventHealth IT systems, creating actionable insights using real-time decision support tools and predictive analytics. The genesis for the system came in the summer of 2016, when for the first time, the hospital had to stop admitting patients because it was at capacity. "We realized from an organizational point of view, we could be more efficient in how we managed our business," says Carlos Escobar, AdventHealth's CIO. "Building another structure was not something we could do quickly. We needed to take advantage of all our data assets."
Working with GE Healthcare Partners, that's exactly what the healthcare network did. The project team tapped historical data and other data assets to build out the models, including a 3D simulation of the collective health system and the clinical journey for patients of various procedures. Up and running since October 2018, the Mission Control platform collects and monitors real-time data on incoming patients, discharges, bed availability and other hospital logistics. The predictive analytics and AI capabilities generate insights used to minimize patient wait times, move patients around for optimal care and proactively handle staffing.
"The near-time data drives care delivery for the patients," says Dr. Sanjay Pattani, medical director of AdventHealth Mission Control. "It allows us to say yes to patient care needs by creating capacity, staffing appropriately and managing resources more efficiently. We are increasing efficiency and enhancing the patient experience with high-quality outcomes."
More efficient care
With the AdventHealth command center, the hospital network has already streamlined clinical reviews, helped match patients to the best care setting for their condition and helped balance capacity by moving patients to campuses with immediate availability. Over time, as use of analytics Tiles expands, the team expects to reduce the average length of stay for patients as well as slash emergency department wait times.
Consider a recent scenario in the ER at the main hospital. A critical care patient needed to be admitted, but there were no available ICU beds onsite. The care team turned to the command center to quickly spot an available bed on a different campus and arrange for transport. "This time last year, we wouldn't know where an open ICU bed was without making lots of phone calls," Pattani says.
This article originally appeared in the Summer 2019 digital issue of CIO.