When Mike Zahigian became CIO of Amgen in 2017, he realized that technologists at the $22 billion biotechnology company sat in a number of different organizations, not only in IT. Even though these people did not report into his own organization, Zahigian was concerned about their career path and what kind of development plan was in place for them.
"We want Amgen to be the best place to work for technologists," says Zahigian. "The only way we can promote them into leadership positions is to give them a progression of experiences. How do we reach into other organizations to make that happen?"
So, Zahigian and leaders from two other groups — global business services and strategy and innovation — met to form the Technology Talent Forum. The charter: Build a talent model for technologists regardless of department so that "we could grow our leaders from the inside rather than acquire them from the outside," he says.
Immediate benefits from talent assessment
After defining the charter, Forum leaders began to assess the technology talent, director and above, that existed in each of their organizations. Going alphabetically, person by person, they asked: Is this person ready for a new opportunity? If not now, when? What are their strengths, ambitions, and areas for development?
"Then, a few things happened," says Zahigian. "First, we saw right away that there were people from one department who qualified for a position we had open in another department."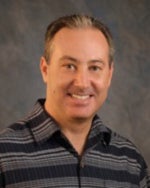 For example, a director in the corporate audit team was a viable candidate for an open role in cybersecurity. Another director (whose background was from Asia-Pac) could not relocate from Thousand Oaks, California, to a new capability center in Tampa, Florida, and was about to exit the company.
"We identified this person as highly qualified for an open role we had in Asia-Pac," says Zahigian. "Before we had the Forum, we would have lost this person. Instead, he moved to Asia-Pac, where he wanted to live and where we really needed him."
The second early result of the Forum's first few meetings was the identification of common themes across talent in all three organizations.
"We learned, for example, that many of our directors were facing similar challenges with executive presence," says Zahigian. "So, we made some investments in training and education to help them develop those skills."
Forum leaders also saw that a number of project managers who had recently been promoted into leadership roles were struggling with the transition.
"So, we came up with a plan to help them — as a cohort — with that transition," he says.
Talent program expanded based on results
Zahigian envisioned the Technology Talent Forum to involve just those initial three groups: information services, global business services, and strategy and innovation (which includes digital health), since together they employ the lions' share of Amgen's technologists. But since then, leaders from other departments, such as corporate audit, have asked to come to the Forum to share information about their own people and do some thinking about how their careers might progress.
"You don't think of corporate audit as a technical department," says Zahigian. "But audit has a number of technologists, and we are now working with them to explore rotational programs."
Manufacturing leaders have also approached the Forum to discuss the career ambitions of technologists who work in the plants.
Another theme that emerged from Forum discussions was the role of the data scientist.
"How do we build a data science capability for the company? Do we already employ people with that skillset? The Forum has given us the opportunity to talk not only about the talent that we have, but about the talent that we need," Zahigian says.
Once the Technology Talent Forum was off and running, Zahigian and his colleagues established a similar structure a level down.
"The Forum involved so many people that unless we met every day, we would only be able to get to the director level," he says. "So, we appointed a director to establish the Technology Career Development Council, which involves the same three organizations but assesses talent at the manager level down. They will brief the Technology Talent Forum quarterly, so that we can identify the people who are ready to move from manager to director."
How to launch a technology talent forum at your company
Zahigian offers advice to CIOs interested in following a similar path:
Make the upfront investment: "When all three leaders understood the talent and open opportunities in each other's departments, that's when the magic happened," says Zahigian. "Invest more time in the beginning so that you can get through the initial talent assessment and then move to a bi-monthly cadence. It's a lot of up-front work, but you start getting wins very early."
Partner with HR: Zahigian has an HR business partner who helped him spearhead the Technology Talent Forum from the beginning.
"HR has people development tools and processes that we adopted for the Forum," he says. "By using many of HR's materials, we did not have to reinvent the wheel."
Don't stop with talent: Now that leaders from IS, global business services, and strategy and innovation are connected through the Forum, they are leveraging this cross-functional view for technology investments, as well. Zahigian uses a "city planning" metaphor to emphasize the fact that multiple departments must work together to make the right technology investment decisions.
"Before the Forum, each of us looked after our own neighborhoods and found that we had too many CRM systems, for example." says Zahigian. "By working together on a single city, we are able to re-engineer the commercialization process based on business outcomes, not departmental focus."
About Mike Zahigian
Mike Zahigian is CIO for Amgen, a position he's held since July 2017. Zahigian joined the firm in 2001 as a programmer/analyst in the corporate functions' IS team. He has held roles of increasing responsibility with the company, including leadership of the IS organization supporting global commercial operations, corporate functions, the U.S. commercial business, global marketing, U.S. government affairs and global value access and policy functions, ownership for Amgen's information management and analytics organization, architect of the company's global ERP implementation, and lead IS architect for corporate functions. Zahigian holds a BA in English from the University of Southern California and an MBA in Organizational Leadership from the George L. Graziadio School of Business and Management at Pepperdine University.