It isn't often that an ERP upgrade sparks innovation, but that is exactly what happened when fan box firm Loot Crate partnered with NetSuite. Together, the companies created an assortment planner, which helps identify the best products to include in each crate and gain real-time analytics into business operations.
It's now a core application for Loot Crate, the No. 1 player in the booming market for so-called "nerd boxes," which are loaded with pop culture tchotchkes, such as a Back to the Future hoverboard replica or a Bill and Ted's Excellent Adventure T-shirt and an array of action figures. Customers, known as "Looters," subscribe to a crate that speaks to their fandom, but they won't know what items are going to be included until the crate arrives.
Loot Crate, which competes with Funko in the ultra-hot market for selling custom collectibles as a service, has delivered over 14 million crates to subscribers in 35 territories since its inception in 2012. But to support continued growth, Loot Crate needed to get serious about its operational software, including financials, inventory and warehouse management. It needed a formal enterprise resource planning system.
Taking a chance on a cloud ERP
Loot Crate CIO Erich Gazaui joined the company from Beachbody in 2016 as it began focusing on making operations more efficient, including a plan to expand its product line without adding employees. Loot Crate currently manages over 5,000 products based on themes from more than 250 licensors, including film studios, game companies, comics publishers, professional sports leagues and personalities. This affords the company a rich, steadily growing product pipeline.
As Loot Crate was a high-flying startup moving fast and breaking things, Gazaui knew that he had to institute formal project management, implementation and IT governance. But he also had to better leverage technology to help employees curate and ship products to customers.
For example, it became quickly apparent that NetSuite, which was being used only as a general ledger and to create purchase orders, was too narrowly implemented. Some business staff were still using spreadsheets to log information that could have been put into NetSuite. "It was underutilized as an ERP," Gazaui tells CIO.com.
Gazaui, who had success using NetSuite at Beachbody, says that he knew NetSuite could be better leveraged across existing business processes, given the product's maturity and native integrations with other SaaS (software as a service) vendors that were (and would be) complementary to Loot Crate.
Gazaui used NetSuite for accounts payable, as well as to route bills for purchase orders. Consolidating such business processes into one system helped reduced the number of missing bills and invoice discrepancies, as well as duplicate data. He also tapped NetSuite's forecasting capabilities to project financial expectations and sped up ideation and procurement to make it easier for Loot Crate to get merchandise into its warehouse.
Assortment planner as ERP add-on
Perhaps the most significant work Loot Crate conducted with NetSuite was building an assortment planner, a custom application that helps Loot Crate manage the curation process for the goods it ships each month across its product lines. As Loot Crates assembles its kits and packs them by hand, the planner helps employees ensure that themes are consistent — that sports products ship with sports products, for example — while allowing Loot Crate to track product margins, vendor relationships, shipping, receiving and royalties paid to partners. Previously, employees planned assortments manually on a spreadsheet.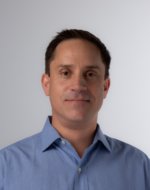 Tightly integrated with Loot Crate's ERP, the assortment planner saves Loot Crate employees "double-digit hours" of time each day, Gazaui says. "It cut down on a massive amount of time and creates an item of record in NetSuite, which in turn allowed the creation of a bill of materials, which then links to warehouse management, allowing orders to go through," Gazaui says. "We've moved the entire process into one system." NetSuite staff worked with Loot Crate on site and via screen sharing to ensure the assortment planner worked as Gazaui intended.
Change management was an issue, if only because there weren't any formal processes prior to Gazaui's arrival. To alleviate some of this strain, Gazaui established a project management office within IT and put together a group of stakeholders so that existing process was well documented, with an eye toward a more ideal process.
He then undertook a phased approach, utilizing a few milestones bridging the current and ideal states of the ERP. He spent some time selling the business on the value of the NetSuite implementation, and conducted several proof-of-concepts to ensure apps worked well together.
Loot Crate has connected NetSuite to Concur for expenses, SignNow for agreement execution, Avalera for taxes, Celigo for PaaS (platform-as-a-service) and Ultipro for payroll and employee management. Gazaui says he is focused on creating deeper integration between NetSuite and other applications, including its Snapfulfil warehouse management system.
"It took a couple of months, but at the end of it there was a real sense of relief that not only was the process smoother than most people anticipated but that the gains were being felt immediately," Gazaui says.