From agriculture to industrial manufacturing, no business is impervious to digital disruption. So it should come as no surprise that even the truck stop is ripe for digital transformation.
Pilot Flying J, owner and operator of 750 travel centers in 43 U.S. states and six Canadian provinces, is looking to the internet of things (IoT), mobility, personalization and analytics to give loyal long-haul truckers and motorists an Amazon.com-like experience that is fast and frictionless. It's a lofty goal for a $20 billion company that serves roughly 1.5 million customers daily.
"We are using technology to make the experience personal and contextually relevant to each guest," says Tyler Tanaka, Pilot Flying J's director of digital, loyalty marketing and innovation, who is collaborating with Pilot Flying J CIO and Chief Strategy Officer Mike Rodgers on several tech initiatives aimed at fulfilling that goal. "Our goal is to meet users and guests where they are."
Catering to the truck-stop crowd
Building a one-to-one relationship with long haulers and various tourists may seem counterintuitive for a truck-stop giant whose business model is predicated on serving customers who are just passing through. But Tanaka and Rodgers note that most truckers and consumers carry smartphones, and they expect to use them to procure an array of utilities digitally. That includes reserving showers and parking spots, pumping gas and, eventually, ordering meals.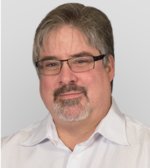 Long-haul drivers are particularly big business for Pilot Flying J at a time when customer-centric organizations are 38 percent more likely to report greater profitability than ones that are not, according to the 2018 Harvey Nash/KPMG CIO survey.
Pilot Flying J currently offers truckers the ability to reserve parking in advance for any of the 70,000 spots in its travel centers. In 30 of those locations, beacons in each parking space enable "smart parking," notifying myPilot app users about vacant parking spots. Truckers can also access the company's myPilot app from their smartphone to reserve a shower rather than wait in what can be long lines.
Truckers, for whom filling up their diesel trucks is a burden, can initiate fueling through the myPilot app by loading their payment card of choice onto the app. Pre-populating and pre-authorizing the pump saves haulers precious time because they can pull up, insert the diesel hose into their tank and begin fueling right away, Rodgers says. "We want to provide fantastic, frictionless utility to our guests," Rodgers tells CIO.com.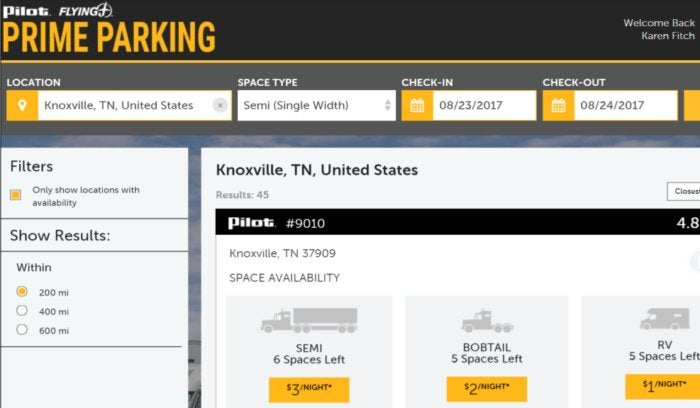 Pilot Flying J currently offers loyalty points that myPilot app users can redeem for snacks, drinks and other products in its retail stores. But Tanaka says it is also working on integrating personalized meal recommendations based on the menus of the more than 400 restaurants, including Arby's, Wendy's, Subway, KFC, Cinnabon and several other brands. Tanaka says personalization, offered through myPilot, would be based on customers' purchase history.
On the back end, Pilot Flying J is using Apache Spark and Hadoop real-time data processing tools to fuel recommendations and other relevant communications, and it visualizes the reports and dashboards through Tableau. But this is a nascent affair, as Tanaka says, "We're just scratching the surface with the data we're collecting."
Such activities are supported by Salesforce.com's sales, marketing and services cloud applications, which are fed by data from myPilot, the Pilot Flying J website and other digital touchpoints. Rodgers says his team is also leveraging Salesforce.com's Heroku PaaS (platform-as-a-service) for application development. Amazon Web Services is also in the mix for app dev, he says.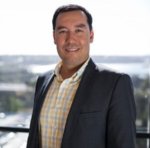 The APIs that bind
The glue holding this transformation together happens to be MuleSoft, for which Salesforce.com recently paid $6.8 billion. MuleSoft supports 10 APIs that seamlessly connect Pilot Flying J's on-premises applications for fuel controllers, data warehouse applications and other core processes, various Salesforce.com cloud applications, mobile applications and other digital assets.
For example, to make myPilot available for use by truck drivers, Pilot Flying J used MuleSoft to connect about 35 endpoints, including loyalty, public location information, fuel prices, the shower reservation and parking reservation systems and payments.
Pilot Flying J also added interactive voice response software from Nuance into its call centers to improve the way it handles the 65,000 calls it receives each month, and uses Infor CloudSuite for human capital management and financial applications. "There really is not much that wouldn't be a candidate [to move the cloud] at some point," Rodgers says.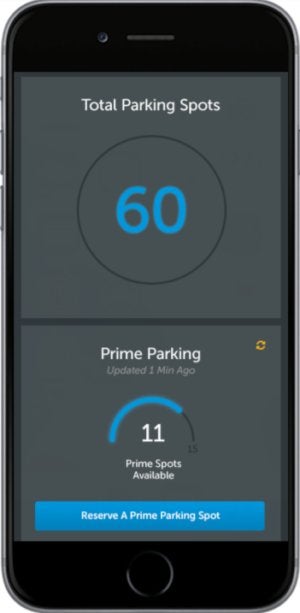 Despite its efforts, Rodgers and Tanaka have their work cut out for them in an industry whose main mode of travel is changing thanks to the emergence of autonomous vehicles. They acknowledge that there may one day be fewer trucking customers and motorists to serve.
The key lies in serving those they can as best they can. And on that score, Rodgers and Tanaka remain confident in their initiatives to keep their customers happy. After all, truckers still need a place to stop over the long haul. "If the wheels aren't turning, nobody's earning," Rodgers says.
"The main message is that we've been able to do things not as a truck stop but as a digital retailer," Tanaka says. "That's a tremendous change of mindset and strategy."