By Ellis Booker
Pity the IT leader having to listen to yet another management mandate about the importance of "innovation." We get it: innovation is differentiating, strategic, vital. Those who don't try to create the future, particularly with emerging digital technologies, risk being left in the dust by those who do. That's why it's vitally important to carve out resources to explore, experiment and ask big questions.
According to The CIO Agenda: Driving Value from Transformation, a report published earlier this year by The Hackett Group, enterprise digital transformation was the top IT priority after cybersecurity, which took the No. 1 spot. The report found there were more digital transformation projects underway than any other type, and that "74% of respondents expect digital transformation to disrupt their industry and change the competitive landscape, while 82% expect it to fundamentally change the operating model of their business."
Unfortunately, this does not answer the thorny question of how to fund innovation, particularly if you're in an organization forever challenged to "do more with less."
Whatever your budget, there's no right answer to the question, "What percentage should I allocate to innovation?" That's because the answer depends on your industry (technology and financial companies spend more on innovation than, say, manufacturers), unique competitive pressures, and the organization's tolerance for risk.
How can a CIO make the case for adding a "promising prototype" line to the budget? How can an IT organization with a fixed budget innovate? Here are six funding and organizational ideas to help turn innovation from a vague talking point into a powerful mechanism that delivers results.
1. Talk Benefits, Not Savings
While plenty of IT innovations promise to reduce time or expense, it's far wiser to advocate how these things will answer a customer need or give the business bandwidth to pursue new, revenue-driving activities.
"Shift the conversation from cost to the benefit," says James P. MacLennan, SVP & CIO at IDEX Corporation, a publicly traded company engaged in the development, design, and manufacture of fluidics systems and specialty engineered products.
"Make the case that shifting resources will drive customer satisfaction or drive revenue, not cut cost," says MacLennan, IDEX's CIO for nearly 6 years, and longtime blogger about innovation and the role of IT in creating value. "This is where IT has to get its marketing, sales and finance hat on."
If an innovation leads to cost savings, MacLennan says to hold onto as much of that newly found money as possible. In other words, don't hand it back to corporate, but reinvest it in other, promising projects. How much to hold back? "There's no rule," MacLennan says. "But you have to have that conversation."
To help those conversations go well, MacLennan and others stress that CIOs must quantify how every bit of the current budget is allocated. Show you're working on the company's priorities, not wasting time on projects that aren't aligned with business goals, and show you've wrung cost out of everything possible. After that, MacLennan says: "If we still can't get to really important things, the only answer left is to change priorities or say, 'Give us resources.'"
It's also helpful to apply some sort of minimum benefit. "Whatever the language of business success is in your company, use that," MacLellan says.
At IDEX, which posted sales of $2.3 billion last year, proposed projects that aren't expected to kick out at least $1 million, or around a penny per share, don't pass muster. If you can't make that case for your project, "I don't want to talk to you," MacLennan says.
2. Lots Of Little Bets
Not everything has to be a big project.
"One time, we took a bet on some cloud technology we'd been wanting to play with," recounts Jonathan Feldman, CIO for the city of Asheville, N.C. "And guess what? It was a terrible bet. The engineers and the project manager came back and says, 'There's no way our staff is going to be able to use this technology.' And so we dropped it."
Because you don't know what will work, Feldman advises diversification. "Do lots of little experiments, not a gigantic big one," he says. "CFOs understand investment, understand that not all bets pay off, and aren't going around looking for how many $5,000 or $10,000 projects they can slurp up." Couple this risk-management approach with keeping pilots short – say, a quarter – and make sure they have clear success and failure gates. "If you set it up right, you'll know pretty quickly" what the results are, he says.
3. Make Time For Innovation
Experts cite Google's famous "20% time" management idea which founders Larry Page and Sergey Brin highlighted in their 2004 IPO letter: "We encourage our employees, in addition to their regular projects, to spend 20% of their time working on what they think will most benefit Google," they wrote.
While there's healthy debate about Google's 20% time, the notion of giving employees explicit permission to allocate some time to follow their interests in pursuit of valuable innovation, still strikes many as a good idea.
"Coming into this job two years ago, I thought I needed all this budget for monetary incentives," admits Michael Todasco, director of innovation at PayPal. "It couldn't be further from the truth. Look, the thing that people strive for is not a bonus for a blockchain project, they want to learn, build something cool, a prototype that customers can see, and work with a bunch of smart people."
Another idea: allocate some of your training budget toward experiential learning.
"Too often, people think that training is about sitting your ass in a room for a week at a time and getting a certificate," says Feldman, who suggests another approach is to "hit two birds with one stone" by investing in experiential learning "that can also pay off, potentially, for the organization." This could be buying a drone, or a $10,000 cloud computing project, or creating an Alexa skill.
"Whatever that is, I think that if you're not looking at your training money as a source for investment in innovation, you're doing it wrong," Feldman says.
4. Organize For Innovation
Rather than have each department figure out which initiatives to fund, consider creating a centralized organization that will both evaluate and bankroll innovation projects, says Ed Marx, CIO at the world-renowned Cleveland Clinic. Cleveland Clinic Innovations (CCI), the commercialization arm of Cleveland Clinic formed in 2000, uses a unique approach to assess, protect, build, test and market the most promising ideas.
But others insist a decentralized approach is the way to go.
"It's important to not try and take what works in San Jose and apply it to Bangalore," says PayPal's Todasco, who is currently responsible for four innovation labs (one in San Jose, two in India and one in Singapore), with more to come. While these labs receive some support and funding from corporate, they must invest their own budgets as well, giving them skin in the game. Todasco explains that this is because employees, markets and evenregional offices think about innovation differently.
"We don't think you can innovate effectively when you are centralized, [because] bureaucracy slows things down," says IDEX's MacLennan. "I'd much rather let the folks who are much closer to customers make decisions."
Centralized or decentralized is the wrong question, according to Feldman. "If the culture allows innovation, innovation will happen," he says. "If you don't have a culture that encourages and allows innovation, you can put all the money you want into the incubator and you're not getting innovation."
Whatever the organizational structure, there needs to be a process for evaluating ideas. Cleveland Clinic's CCI, for example, has a formal process for reaching out to a network of internal and external individuals when it evaluates promising inventions. These people—market analysts, subject matter experts and former industry leaders—are solicited to offer strategic advice. If a technology is deemed to merit a new venture, an independent team of investment and operational professionals will facilitate spin-off company formation, fundraising and governance.
That scheme makes sense to Matt McCooe, chief executive officer at Connecticut Innovations, a venture capital (VC) firm. Before his VC makes any investment, it validates the idea by having a group of outside experts weigh in. "People fall in love with their ideas," McCooe says. To balance the bias of a project's proponents, "you need people on the outside who will be more willing to kill it," McCooe says.
Peer-review networking can even drive innovation throughout an industry. CCI hosts the Medical Innovation Summit each year to bring nearly 2,250+ executives, thought leaders, investors and entrepreneurs to Cleveland to discuss the latest medical innovations, challenges and opportunities.
At PayPal, every pitch to the innovation lab needs to answer the following four questions: "What's the growth potential? "Does it solve a customer need?" "Are people passionate about working on it?" Ideas have to be outside existing core products or the product roadmap. "If it's tangential, we don't touch it," Todasco says, because these ideas should be handled by the appropriate product group. Once an innovation lab delivers a prototype to a delivery team, it's up to that team to decide if the idea moves forward.
Once started, perhaps the hardest thing is knowing when to pull the plug. Todasco advises continuously questioning whether the prototype or project is asking an important question or answering an important customer need.
In any event, don't penalize failure, McCooe says. In fact, consider giving awards for innovative ideas that don't pan out. "This signals to the organization that risk-taking and creative thinking are rewarded," he says, noting that without the embracing risk and the likelihood of failures, innovation won't happen.
5. Novel Funding Sources
Remember that funding is available outside the organization too, such as through industry consortia or grants. "Sometimes, your competition actually has some common problems that you do, which is why industry associations are born," Feldman says. He cautions that you must always take a hard look at the other stakeholders and how well their interests align with yours.
McCooe says to check out grants available through your state's economic development office, as well as the federal Small Business Innovation Research (SBIR) program, which encourages domestic small businesses to engage in Federal Research/Research and Development (R/R&D). Each year, federal agencies with extramural research and development (R&D) budgets that exceed $100 million are required to allocate 3.2% (FY 2017) of their R&D budget to these programs. SBIR Phase I awards normally do not exceed $150,000 total costs for 6 months; Phase 2 awards normally do not exceed $1 million total costs for 2 years.
What about venture capital funding? Not likely, McCooe says. "The odds of getting funded by a VC are way worse than getting your kid into Harvard," he says, noting that VCs typically fund fewer than 1% of all the companies they see.
Innovation as a Strategy
Organizations that constantly think about how to do things better, faster or cheaper may discover innovations that don't require much funding. Before he joined Cleveland Clinic, Marx worked on a system at another hospital that pre-populated the ER's electronic medical record with the nine markers for a heart attack. This one small change helped ER doctors be much better at detecting cardiac patients, which resulted in 30% reduction in deaths. (Marx is compiling stories like this for his forthcoming book,Voices of Innovation, to be published early next year by Healthcare Information Management Systems Society.)
A culture of innovation believes good ideas can come from anywhere. Todasco, whose own background is in accounting, is adamant about this. "All of PayPal's 19,000 employees are innovators—human beings are innovative," he says. "It is our responsibility to create a culture that encourages innovation, one that allows people to take chances, and fail without repercussions."
A final point: it appears that strategy, not budget size, is what matters when it comes to innovation. According to a PricewaterhouseCoopers global study last year of more than 1,200 executives in 44 countries:
"The relationship between a company's level of innovation spending and economic success is, however, tenuous at best. Over the past dozen years, our annual Global Innovation 1000 study has found no statistical relationship between dollars spent on research and development (R&D) and financial performance, suggesting that the way you spend your innovation dollars is more important than how many of those dollars you spend."
To learn more, watch the on-demand Rimini Street webinar: 5 Ways To Fund Innovation on a Budget. Watch now.
_____________________________________
About Ellis Booker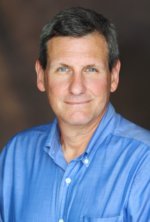 Ellis Booker is a familiar name in the computer trade press, where he held senior editorial posts at a number of A-list IT publications, including CMP's InternetWeek, Mecklermedia's Web Week and IDG's Computerworld. At Computerworld, he led the paper's internet and electronic commerce coverage in the early days of the Web, and was responsible for creating its weekly Internet Page. Most recently, Booker was editor-in-chief of Crain Communication Inc.'s BtoB, the only magazine devoted to covering the intersection of business strategy and business marketing. He ran BtoB, as well as its sister title, Media Business, for a decade.