I've always wondered how regulated utilities, which have a captive audience, drive innovation. When you are not competing for market share, how do you justify a strategic approach to technology? Mike Koehler, CIO and chief digital officer of Exelon, says using technology to improve the customer, employee, and supplier experience is precisely why he was hired at the $33 billion energy provider.
You are chief information officer and chief digital officer at Exelon. How did that happen?
At first, the senior leadership team thought about having two separate functions: an IT function that would revitalize core technology and a digital function that would rethink core business processes and how we connect with our customers. But throughout the search, as they talked to candidates, they realized that a great CIO should do both: put in a modern, flexible, scalable technology foundation, and also drive transformation across all of our businesses. So, they decided to hire one executive to lead both functions.
How do you define these two roles?
I think about my job as one role with two areas of focus: First, as a "traditional" CIO, I lead a team that ensures that we have operational capabilities and the right technology foundation. In that role, I focus on operational excellence and next-gen technology. But when I switch hats to chief digital officer, my focus is on applying those technologies to solve business challenges. As CDO, I spend no time thinking about middleware; I have to assume that the technology foundation is in place and at scale. As CDO, I am 100 percent focused on the capabilities that will change the business.
What are examples of digital transformation at Exelon?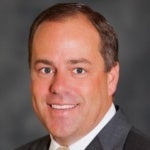 Our customers' expectations are being shaped outside of our industry. Customers expect a simple, personalized, and proactive experience — like the one they get with Amazon. In our utilities business, we delivered a new mobile app for our customers that meets customers where they want to be. The new mobile app removes friction from key customer journeys, allowing for simplified account management, bill payment, outage reporting, and energy usage analysis. We implemented a microservices platform for the mobile ap that we now leverage for our other digital channels — driving an omnichannel experience. The platform also allows us to deliver faster. When our business partners want to add a feature, our time to market is hours, not weeks or months.
We are also transforming the Exelon employee experience. Exelon has come together as a series of acquisitions, which left us with a legacy human capital management system that could not scale. We did a full-scale review of how we recruit, hire, onboard, and manage employees through their lifecycle. We then put in major new solutions that give our recruiters mobile capabilities and gave senior management a collective, 360-degree view of our employees and their challenges.
What is your delivery model for these new platforms?
We stood up a digital studio that leverages agile, DevOps, and human-centered design to deliver digital products across three areas: customers, employees, and suppliers. The digital studio is run by a vice president who has two roles: 1) he is implementing a digital capability that can be leveraged across all Exelon businesses, and 2) he manages our customer portfolio of applications.
For many years, our approach to large-scale application development used waterfall and stage gate, where someday you actually deliver something. We've really sped that up with agile development. But agile can be scary for people. Most IT and business people at Exelon have lived their lives in stage gate, and now we are talking about minimal viable product and the fact that we don't scope every functional deliverable before we start. That's requires a huge perspective change for most people.
At first, people said, "What do you mean we're no longer talking about deliverables?" But today, the demand for agile is outstripping our capacity. I'm not pulling people into agile; they are showing up at the door.
How did you move the organization from fear to acceptance?
We started small. We focused only on the customer experience and looked for areas to deliver add-on or standalone functionality. We chose that approach rather than putting out a huge transformational agenda because we wanted to build up a cultural tolerance for risk. When we are working on small, contained capabilities, if it goes wrong, how bad can it be?
Once we gained some traction in the customer area, we moved on to the employee experience. For example, we knew people wanted to get away from our paper-heavy approach to annual performance reviews. So, we worked with the HR team to deliver a small app that replaced an outdated system with something much simpler. The new app enabled management to have easier, more natural performance conversations than our old system did.
How would you describe the "digital mindset" at Exelon?
The executive leadership team does not think in terms of "digital." They say, "Mike, help us to help the business transform and change how we do work today. Help us to consolidate, refine, standardize, and automate that set of work." As an ELT, we are not focused on "digital." For us, the goal is to think differently about how we approach our customers, employees, and suppliers.
We used to think of customers as rate payers who paid their bills and were happy when the power stayed on. Those concepts have gone away. Today, with connected homes, we participate in consumers' lives and have a pretty big thought leadership role to play in energy management. Our job is not just to deliver energy and process bills. Our job is to deliver the capabilities that enrich our customers' lives in a material way.
About Mike Koehler
Mike Koehler joined Exelon as senior vice president and chief information and chief digital officer in April 2016. He is responsible for the strategic direction of Exelon's information technology and digital strategy, including resources and technology innovation, and for ensuring effective and secure delivery and support of technology systems to all areas of the company. Previously, Koehler worked as an information technology consultant to Exelon, and he served as president of EMC Professional Services, where he managed its Global Services group's broad portfolio of professional services, practices and delivery, as well as go-to-market execution, to maximize benefits from customers' investments in EMC's technology. He holds a BS degree in industrial engineering from Texas Tech.