General Motors has built a predictive analytics platform that generates insights into several core business strategies, including anticipating market demand for autonomous vehicles. Maxis — shorthand for maximizing insights — represents a multi-million-dollar investment in data-crunching technologies that coincides with the company's IT strategy overhaul.
Maxis, which received a CIO 100 Award in IT excellence, is making information accessible for thousands of GM employees, including anyone from business analysts and software engineers to data scientists and C-suite executives, says Les Copeland, GM's CIO of global data strategy, artificial intelligence and analytics services, who oversees the platform. Among its key attributes is self-service analytics, which allows employees to query a Google-like search interface for information about specific business needs, including pricing, incentives and marketing optimization, sales lead management and forecasting, and problem detection.
Self-service analytics accelerates predictive insights
Using data-as-a-service platforms to democratize information is becoming table stakes. The analytics output of business users with self-service capabilities will surpass that of professional data scientists by 2019, according to Gartner. More than 3,000 CIOs Gartner surveyed ranked analytics and BI as the top differentiating technology for their organizations.
Roughly 300 GM software engineers worked on Maxis, which includes four main pillars, says Copeland. The first pillar involves ingesting data — more than 30 billion records (1.5 petabytes) per day. The data comes from internal sources such as applications and internet of things (IoT) sensors from connected cars, as well as external sources from partners and other market forces that make up GM's supply chain. A key challenge to such "hyperingestion" is ensuring data was "cleansed" and tied to its source system. "Just like any company, we had things to clean up," Copeland says.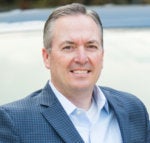 The second pillar entails ensuring data is defined well enough so that anyone in GM can use Maxis, from business executives who want to calculate KPIs to data scientists who want to validate their algorithms. "We don't want our data scientists spending hours wrangling data," Copeland says.
Pillar three includes making data accessible via Maxis. Prior to Maxis, GM's analytics strategy involved hundreds of people manually poring over and vetting requests for analytics insights from an array of employees whose access rights were dictated by their roles. With compliance rules baked in, Maxis automatically vets what information employees can access. "There was a massive shift to change the culture and getting alignment on a new way of doing it," Copeland explains.
Pillar four involves deriving insights to "help the business win," Copeland says. Among the business insights Maxis has generated:
GM's global purchasing experts used Maxis to identify opportunities for cost reductions that were not visible using conventional processes.
Teams in customer care and after sales, quality and purchasing partnered with IT to create data cubes to enable self-service warranty reporting, as well as automated detection and alerting.
GM's MAVEN mobility and car sharing service uses Maxis to target new customers by identifying characteristics of current customers.
Maxis informs future vehicle pricing decisions earlier in the development cycle.
Maxis improved marketing effectiveness of the company's major brands.
Maxis also provided insights for warranty cost recovery, developing intelligent vehicle identification number analysis, and supply/demand balancing.
Maxis also helped diagnose and pinpoint root causes for Malibu 1.5L Turbo engine failure-rate issues.
Maxis is also helping GM identify business opportunities for autonomous driving. GM used the platform to construct data models for a GM/Cruise Automation initiative to forecast potential rates of self-driving vehicle usage in geographic areas, along with geospatial information predicting how autonomous fleets could be deployed in cities in the future. With its potential to reduce fuel consumption as well as car crashes, autonomous driving is often heralded as the Next Big Thing in the global automotive market. Gartner expects to see multiple launches of autonomous vehicles around 2020.
Overall, GM estimates the business benefit of Maxis exceeded $100 million in 2017, with the potential to double or triple that amount through 2018. "We've seen an exponential increase in overall value that business partners can generate on Maxis," Copeland says.
Under the hood
GM rolled up Maxis with technology from several strategic vendors, including Microsoft, IBM and Teradata, and several open source software tools, including Hadoop, as well as many custom services to support big data ingestion and processing. To accommodate GM's multiple role-based personas — from business analysts to data scientists — with the tools and libraries to generate critical insights, Maxis includes an integrated tool suite comprised of SAS, Microsoft and IBM technologies, as well as open source tools such as HUE, Spark, Jupiter, Ignite and others.
Copeland says the Maxis stack, which runs on a private cloud based on Pivotal Cloud Foundry, will evolve as GM identifies new ways to realize competitive advantage using data. For example, GM is layering in AI and ML tools to make the way Maxis structures data smarter and more relevant, Copeland says. "As these and other methods advance, we will continue to see the opportunity for us to solve complex challenges and identify new business opportunities over time," he says.
Maxis wouldn't have been possible without a significant IT overhaul led by Global CIO Randy Mott. When Mott arrived at the company in 2012, roughly 90 percent of the IT organization and systems were outsourced to HP's EDS services arm and other IT service providers, with hundreds of apps floating around in more than 20 data centers. But Mott realized GM would be better served to accommodate the growing velocity of the business by building more software in-house. So Mott hired 10,000 IT staff and began rebuilding IT from scratch.
"Without that transformation, Maxis wouldn't have been possible," Copeland says.
Maxis is one of several award submissions for the 2018 CIO 100 Symposium, August 13-15, at the Terranea Resort in Rancho Palos Verdes, Calif. More than 300 CIOs and senior business executives will engage in thought leader sessions, panel discussions, interactive workshops at the event.