Verizon didn't set out to build a customer-facing chatbot. But around ten years ago, the company was hot off the launch of Fios, its fiber-optic network. And technicians were having problems. "[They] used to have a huge amount of difficulty when they needed to look at our systems to access [the] customer network or if they were in the field and they needed some help," says Ashok Kumar, vice president of digital at Verizon. So the company developed IVAPP Buddy — an internal chatbot that service techs used on the job.
Driven by natural language processing (NLP), chatbots help people navigate information more quickly. To the general public, they have a reputation for posting fake news on Facebook. But for business, they integrate with communication platforms so employees can access HR and tech information Kumar calls "so complex, there is no way for any one human to learn it all."
"AI is going to be the next UI," he says, replacing websites. In fact, consultancy firm Gartner claims 25 percent of customer service departments will have implemented chatbots or another virtual customer assistant by 2020. Kumar says, "Everybody knows language and everybody knows how to speak" No matter how well you design a website's user interface, nothing is as intuitive as conversation. Designing your interface to communicate with human language takes away its complexity.
So Verizon began designing bots not just for employees, but for customers. Today, two are public-facing: One in My Verizon App for cellular consumers and one in My Fios App for entertainment. The two, which received a CIO 100 Award in IT excellence, share a single machine learning engine, but were trained to respond in different ways.
"Let's just take a simple thing like 'I need to return my device,'" Kumar says, "On a wireless example, it would mean they have to return their phone — versus in a Fios example, it would mean they have to return their set-top box." And the ways customers return these two devices are completely different. Of course, the bot could ask whether they mean the phone or the box, but that's an extra step, which would frustrate consumers. So Verizon's engineers had to teach the system homonyms and which meaning works for each business instance.
Then there are phrases the chatbot doesn't recognize at all — regionally-specific language, for example. Even if these expressions are used only by a tiny percentage of the population, Kumar says, "For Verizon, even a few percentages would mean millions." These words, the company calls "fall-out": "They go to a set of engineers who say, 'Eh, this word actually means this.' And then they retrain it," Kumar explains.
Customer impact
Made up of computational linguists and UI designers, Kumar's chatbot team is an idea he had after personal, negative experiences with interactive voice response (IVR): "Traditional IVR can completely sound robotic," he explains. Texting and typing may not be voice but they're still "talking." While Kumar says, "I would never advise a bot … to pretend that it is human," all Verizon chatbots must be naturally conversational by design.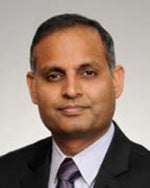 The core chatbot engineering team started out of My Verizon App's developer pool. Some of the original IVAPP Buddy developers are still around — but not, Kumar clarifies, its old code base. "There are people who are core AI developers. But then there are engineers who are designing the actual conversation," he continues. These roles, he explains, must be filled by the right person: In the early days of chatbot development — not just at Verizon, but everywhere — Kumar says, "You had engineers design it. And [if] you leave the engineers to design, they are going to be factual but not necessarily have an empathy to the customers." So at Verizon, he explains, conversation design requires hybrid coders: "You can call them engineers or designers but they are like experts in between." Bots don't really have "a UI design per se, but still the conversations have to be designed," he adds.
As a result, since launch last year, Verizon communications specialist Christine Amodio says millions of unique wireless customers have used the bot for everything from device troubleshooting to billing and payments to speed tests and technician updates. During the California wildfires and Hurricanes Harvey and Irma, this usage spiked: "Customers … wanted to know if they were eligible for payment relief," Amodio explains.
Verizon's customer-facing chatbots now serve several million sessions per month, with Net Promoter Scores (NPS) confirming the value customers get from chatbots as a communications channel, enabling Verizon to improve service efficiency, expand promotional offers, and simplify the ordering process, according to Amodio. And these statistics align with nationwide trends in chatbot use across industries: According to a 2017 Grand View Research report, around 45 percent of Americans prefer to communicate with acompany's customer service by bot.
Continuous improvement
One constant challenge for bot building, according to Kumar, "is how well you understand the context of the customer — as in what is happening to the customer before this customer started chatting with you." If Verizon's engineers don't constantly retrain the bots on current affairs impacting customers, he explains, "Just in no time, it's not going to be able to answer their questions." This, he adds, is part of design.
But challenges as a whole are getting easier: "I think the technology has come a long way. When we were building [IVAPP Buddy] way back when, it was obviously limited to solve only the problems [that] the technicians had," Kumar says. "Since then, the technology has evolved in that there are a lot more providers — Google and IBM and Amazon. And a lot more technologies are available since then." But training, he adds, will always be an issue.
Not only is training on-going — like for fall-out words — but now Kumar wants to teach the bot something new: Sentiment analysis — an NLP technique that identifies the emotion behind words. Currently in internal trial, Verizon wants to understand just how mad customers might be when they reach out. This, Kumar says, will make the bot better and help the company serve them.
"If a customer says, 'Why the heck was my bill so high last month?'…the answer could be, 'I'm sorry that you have concern about your bill. Let me help you.' But if the question is, 'Why's my bill high?'" Kumar says, that's neutral — not upset — so an apology isn't needed. In this instance, the bot could shift straight into explaining: "'Your bill is high this month because you have these additional charges,'" he adds.
Whether it's making bots emotionally attune or adapting their user audience, Verizon has learned chatbots must evolve. "There's an ongoing process," Kumar says, "It never really ends."