Cisco Live is about a month in the rear-view mirror, and I've had some time to reflect on the event. The conference is generally filled with tech news and highlights of what Cisco and its partners are doing in the area of technology innovation. One of the more interesting aspects of the show that I felt flew under the radar, though, were the global problem solvers (GPS) winners that were at the event.
Cisco continues to be aggressive with corporate social responsibility efforts
If you're not familiar with Cisco's social responsibility efforts, you're not alone. Cisco has a very active corporate social responsibility (CSR) group, led by SVP of corporate affairs Tae Yoo. A lot has changed at Cisco since Chuck Robbins took the CEO helm from John Chambers, but one thing that has remained is the company's willingness to do philanthropic work and use its massive resources and innovation to change the world. In fact, one could argue that Cisco has stepped up its efforts in this area in the past three years.
For example, at Cisco Live in 2015, the company declared it would positively impact 1 billion people by 2025. As of November 2017, the company had impacted over 232 million, so it's well on its way there. The GPS initiative is a part of that where the company rewards individuals or companies that use technology to make the world a better place. Winners of these prize challenges receive seed money from Cisco, as well as exposure by being associated with the company in this capacity.
It's important to note that there is no requirement that the winners use Cisco technology, so this isn't a way for Cisco to drive sales. However, through the competition, participants and winners are exposed to Cisco technology experts and high-profile judges that offer peer and industry validation of their solution.
In June 2018, Cisco brought three past winners of these prize challenges to Cisco Live to give them more exposure and an opportunity to win an additional $25,000, based on attendee voting. The three winners' profiles are below.
Liberty Mechatronics aims to improve friction management
A little-known fact is that friction is a $2.8 trillion industry. That's how much of the world's energy consumption is wasted from the friction created when machine parts grind against each other. For example, in the manufacturing sector, friction leads to wear, which is one of the primary causes of production downtime and maintenance costs.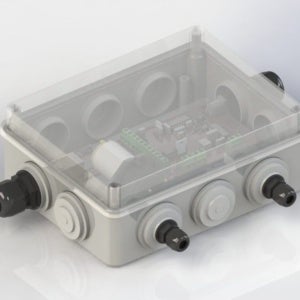 Oil and other lubricants are supposed to take care of the problem, but oil needs to be changed. The challenge with lubricants is that changing it too early is a big waste of money, and changing it too late can lead to worn out parts and failures.
Costa Rica-based Liberty Mechatronics is developing a cloud-connected Internet of Things (IoT) device to optimize oil consumption and to better plan oil changes. The Amadeus Oil Data Analysis system (ODA) is a small sensor that is installed in the gearbox of machines and measures oil acidity, viscosity, humidity, and the concentration of metallic and non-metallic contaminants in the oil. Data is sent to the cloud, and measurements are automatically performed in real time without disrupting operations.
The first three measure the state of the oil, and the other two are an indicator of the state of the machine. For example, a drop in viscosity shows that an oil change is due soon, whereas metal contaminants in the oil signals that one of the components is wearing, which could lead to a mechanical failure. The real-time display on the ODA lets businesses schedule oil changes at the exact right time, so money isn't wasted changing oil too early or equipment is not damaged by changing it too late. The Amadeus-ODA sensor also helps reduce the energy consumption of machines through an increase in its efficiency.
CEO Sergio Corrales explained that one of its beta customers in Costa Rica would send 70 samples of oil to the U.S. for testing and then wait two to three weeks for the results. If there were a problem, the delay in getting results back could be extremely damaging to the equipment, which also places the production at risk. The solution from Liberty Mechatronics gives the company the same information but continuously and in real time.
From a global perspective, 1 percent of a country's GDP can be saved by better oil practices. Liberty Mechatronics is using the power of IoT and the cloud to bring better friction management to companies of all sizes.
Neopenda uses wearable technology to save babies lives
A little-known fact is that 3 million babies die in the first month of life every year, with 98 percent of these deaths occurring in developing nations. The primary causes of many of these deaths are things such as birth asphyxia, prematurity, and infections, most of which are preventable with the right care.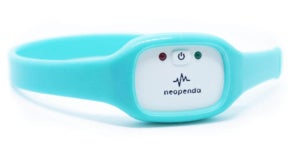 One of the challenges is that clinicians in these regions are overworked and do not have the same resources as developed countries. The company's CEO, Sona Shah, said that in the U.S., each neonatal intensive care unit (NICU) nurse is responsible for about two to three infants. In Uganda, a NICU nurse has an average of 20 babies, but that number can be as high as 40. Adding to the challenge is that traditional monitors and other equipment require continuous power and aren't ruggedized enough for the rigors of a hospital in a developing country, so they often go unused.
Neopenda uses the power of IoT and mobile computing to improve the survival rate of infants, especially newborns that are particularly vulnerable in the first days of life. There isn't sufficient manpower to manually measure newborns' vital signs at the necessary intervals, so babies in distress often go unnoticed and die. Neopenda's solution puts critical information at the fingertips of clinicians and parents, making clinicians more scalable.
The core component of Neopenda is small, wearable devices that monitor the vital signs of critically ill infants in low-resource areas. The device is a low-powered, multi-parameter monitor that measures pulse rate, respiratory rate, peripheral blood oxygen saturation, and temperature. The IoT-enabled wrist monitor uses rechargeable batteries, so it isn't subject to power outages, and it transmits key health data to a mobile application that alerts health workers, in real time, when a baby is in distress.
The solution was designed with the assistance of nurses and doctors in Uganda to ensure it meets the needs and constraints of settings that have limited power. Neopenda is currently receiving approvals to conduct field trials, and the solution is being tested at Tufts Hospital in Boston and Rubaga Hospital in Uganda. It is about a year away from commercialization.
Digital technologies have the power to change our lives, but in this case, the combination of IoT and mobility is literally saving infants lives.
dot Learn brings online learning to developing nations
The online education market is approximately a $45 billion industry globally. However, despite accounting for 7 percent of the global economy, Africa is only 1 percent of the market. Why is there this wide discrepancy? Most of the traditional online learning platforms are not suited for the slow and expensive internet connections available in developing nations, which is what comprises most of Africa. For example, in Nigeria, the cost of watching videos on a traditional platform can run at $10/hour, but people earn only about $5/day, creating a significant mismatch.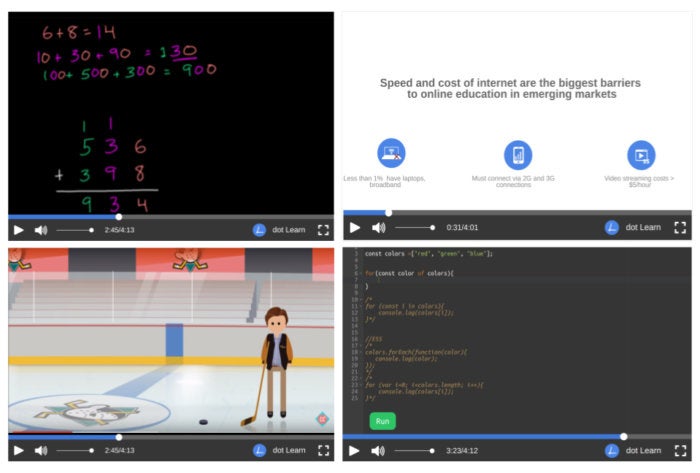 dot Learn is trying to unlock the potential that Africa and other parts of the world hold by creating a video platform optimized for low-speed connections, as low as 2G and small screens. By doing this, CEO Sam Bhattacharyya hopes to grow the online educational market in Africa from $400 million to $4 billion, creating unprecedented opportunities for people who would never have been able to get a high school diploma or college degree before. In addition to Africa, dot Learn is targeting other areas of the globe where bandwidth is an expensive resource.
Instead of using pixels, dot Learn's mSchool application leverages a vectorization technology developed at MIT to create videos that are similar in quality to mp4's but are 10x to 100x smaller. The result is that student can download and watch a five-hour video for about the same costs as sending a text message. Vectorization works for many kinds of videos, such as animations, screencasts, Khan Academy-style videos, and videos with text and geometric shapes. Essentially anything that isn't real life video can be vectorized.
After piloting this technology in their own video learning app with 50,000 students in Ghana and Nigeria in 2017, the company is developing the vectorized video technology further and providing it as a service to other education-technology organizations to help make their videos data-light and easily accessible to the next billion.
Cisco Live has always been a great venue to learn about the latest and greatest in networking. With the addition of global problem solvers, the event showcases how digital technologies can be used to solve some of the world's biggest issues. CIOs and other business leaders should take note of this and encourage employees to use digital technologies to challenge the status quo to improve business operations but also to make the world a better place. Cisco has a strong corporate social responsibility program, but global problem solving is something we should all be thinking about.
Note: Cisco is a client of ZK Research.