Like most legacy retailers, workwear brand Carhartt found itself in need of a digital overhaul, thanks to a market disrupted by large ecommerce competitors with advantages in size, speed and scale.
Carhartt came to this crossroads with its own advantages. As a known, trusted brand with a solid niche market, quality products and an emphasis on customer care, Carhartt was well positioned to make the shift to the customer-centric model fueling today's digital transformations, emphasizing user experience and long-term customer value, but the company lacked some of the major technological underpinnings necessary, including access to real-time data, supply chain management, and monitoring. Without those components, Carhartt had no insight into the health of the business — or its customers' ecommerce experience.
Leveraging technology to understand customer needs, enhance customer service and increase loyalty is an essential facet of digital transformations in the retail industry, according to a November 2017 Deloitte report. But technology isn't a panacea, says Brendan Witcher, vice president and principal analyst at Forrester Research. There's also a need to make a cultural shift toward using data to better understand customer needs and expectations, he says.
"You need technology that allows you to become data-led as an organization, so you can stay ahead of changing customer needs and behavior, and that data-led approach creates operational efficiencies so that you can create that great customer experience," he says.
That was the issue facing Carhartt CIO John Hill, whose mandate upon joining the 129-year-old workwear retailer in January 2016 was to shepherd the company through its digital transformation. That was a major undertaking, so Hill and his team broke the larger transformation into smaller projects to tackle individually. Soon Hill came up against a central challenge: updating the company's technical and ecommerce platforms in time for the two biggest sales days of the year: Black Friday and Cyber Monday, 2016.
Carhartt's customer-first transformation
The transformation of Carhartt's ecommerce platform hinged on visibility into the customer experience.
"We were in the middle of digital transformation and trying to expand our D2C [direct to consumer] business," says Hill. "We had no real-time data or monitoring; very little online presence and we were behind the eight-ball when it came to identifying and resolving issues. Without real-time insights into business transactions and visibility into performance, our team would only learn about user experience issues after a consumer complained."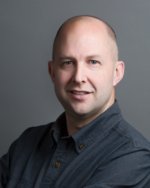 Hill knew business and IT users had to be on the same page when it came to digitization and impact, so he sought to understand, in real time, what was happening with sales orders and the flow between the ecommerce platform and ERP using Business iQ software (BiQ) from AppDynamics.
"A lot of solutions focused only on one area of the tech stack — network, optimizing certain pieces of hardware, online storefronts — but didn't encompass enough of the business processes that we required," Hill says. "BiQ allowed us to monitor each phase of the consumer journey, including warehouse management and other logistics systems tied to the company's ecommerce platform, including the Carhartt.com website's performance," he says.
The Business iQ tool helps IT avoid the kind of downtime that could invite complaints while enabling IT to examine trends before they become a problem, he says. At the same time, Carhartt business leaders can track metrics such as overall conversion and abandon rates at each part of the consumer journey, from the time they get to the homepage to the time they submit an order, providing a crucial level of visibility.
"Additionally, we were able to identify any problem, down to the code level, in minutes versus hours. This helped the company quickly address any potential issues before they happened, allowing us to continually streamline and improve the overall user experience," he says. "With that level of transparency, Carhartt was able to map the complete user experience and leverage real-time data and insights to optimize infrastructure, time-to-market strategies and the entire e-commerce business."
Hill had worked with AppDynamics in a previous role, and had a feeling their teams would mesh well with Carhartt's.
"My team learned right alongside the AppDynamics team. They were truly there helping us to implement instead of just selling us a tool and saying, 'Good luck.' Their commitment to values and sharing that sense of mission is something I always look for when partnering," Hill says.
From Black Friday to big changes
The project, which received a CIO 100 Award in IT excellence, began by mapping a Carhartt customer's online journey.
"First, we focused specifically on our ability to take an order online," Hill adds. "Receiving the order, confirming it; then we mapped out all the involved systems with AppDynamics to create dashboards to support that journey and built on it from there."
After addressing the order process, the teams focused on fulfillment, warehouse management, and control within the supply chain. Each part of the supply chain was broken down into a minimum viable product (MVP) and then all the separate MVPs were pulled together to create a larger solution.
When the final product went live the week before Thanksgiving, 2016, everything worked flawlessly. The following year's Black Friday and Cyber Monday were even less stressful, Hill says.
"Knowing that you can react quickly and anticipate things certainly makes it less stressful. We knew we'd be able to head off problems before they became problems; we've exceeded records each holiday season, and that lets marketing and ecommerce teams know they can count on the technology not to disappoint," Hill says.
The biggest issue Hill and his team encountered that first holiday season was faith. "When you haven't had that level of visibility before and now you're trusting this tool to tell when there's a problem — I suspect, at first, the team was looking very closely at the component-level monitoring and thinking, 'How do we know it's really working?' But now, we've been through two seasons, and we trust it and rely on it."
Carhartt can now track metrics, including overall conversion and abandon rates, at each part of the consumer journey. Hill is now looking to apply BiQ's capabilities to other areas of Carhartt's digital landscape, including master data management, ERP, and further improving CRM systems. The partnership with AppDynamics will be critical, he says.
"We're about halfway through our digital transformation journey; we'll have replaced almost every piece of technology in our company when we get to the end. Over the last two and a half years, we've put in a CRM, product lifecycle management system, warehouse control system, warehouse management systems, replaced the email system, and we'll be facing an ERP changeup," he says.
Choosing a partner who will work shoulder-to-shoulder with you through the entire process can make the difference between failure and success, he says.
"You have to make sure whoever you choose is making the commitment to being with you every step of the way, throughout the entire process," he says.