In the insurance industry, training claims adjusters is a non-stop challenge. These public-facing employees work with clients in stressful situations, and their expertise is essential to giving customers the service they expect while ensuring efficiency for the enterprise. Experience is the best teacher, but re-creating the many scenarios claims adjustors might encounter creates logistical and financial hurdles.
Farmers Insurance Group sees virtual reality (VR) as the solution to overcoming those hurdles.
"We've been watching the VR space for a number of years now," says Jessica Decanio, head of claims training, Farmers Insurance Group. "When we first looked at it four years ago, it was very cost-prohibitive. The price point has finally got to the place that we knew this was going to be part of our future."
Accelerating the learning curve
Claims reps focus on very specific types of loss. Some specialize in water loss incidents, others in fire damage, and so on, and they need deep knowledge of their specialty, Decanio says. Like other insurance companies, Farmers relies on a combination of ride-alongs, videos, training materials, and hands-on scenario training scenarios using specially constructed environments to train its claims reps in their areas of focus.
Decanio says scenario training is useful, but expensive and labor-intensive: It requires a dedicated physical space, a house turned into a learning lab, that can accommodate a limited number of adjusters at any one time. And there are only so many scenarios Farmers can build for adjusters in those houses. Scale is a problem.
"Where you really master the job is by collecting experiences — getting more and more experience under your belt. We saw VR as being the solution for shortening the learning curve," Decanio says. "Accelerated learning combined with improved confidence has a direct impact on the customer service we're able to provide on the job."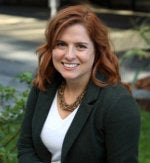 Farmers is not alone. Research firm IDC has predicted that worldwide spending on augmented reality and virtual reality (AR/VR) will hit $17.8 billion this year, a nearly 95 percent increase over the $9.1 billion spent in 2017. While gaming and entertainment are the most familiar use cases for the technology, IDC believes the commercial sector will account for more than 60 percent of AR/VR spending in 2018 and grow to more than 85 percent worldwide by 2021. IDC sees use cases varying by industry, with training playing a big role in both the manufacturing and resource sector and the public sector.
Developing immersive experiences
For Farmers, staying on top of emerging technologies and keeping an eye on the future is a competitive advantage and differentiator, Decanio says.
"Farmers is committed to leveraging technology for accelerating delivery of our product and providing customer service," Decanio says. "We didn't have to do a big sell. It's rather that we had found the right circumstance to try it out on."
Related video: Virtual reality and augmented reality for the enterprise
To build the Farmers Claims Virtual Reality Training environment, which has received a CIO 100 Award in IT Excellence, Farmers' iLab team, Claims, and the University of Farmers collaborated with VR specialist Talespin to create a VR environment that allows claims representatives to immerse themselves in a water-damaged environment. The Farmers cross-functional team consisted of 62 members, while Talespin's team was 12 members. Talespin created the storylines, while the Farmers team ensured those storylines included critical training elements. They started working on the project in March 2017 and began the initial rollout that June.
The environment enables trainees to interact with hundreds of objects. Leveraging gamification concepts, they receive a score based on how well they identify key factors such as the leak source, coverage for the loss, and subrogation potential. The game-like format even simulates customer and agent interactions related to the claim.
While Farmers' physical labs are limited in the number of scenarios they can represent, the current VR module includes six different floor plans, and about 500 different damage combinations, meaning trainees have more than 10,000 scenarios available. More are in the pipeline. Decanio notes the VR allows for safe and controlled learning: It has enabled the company to greatly reduce risk associated with training, while maintaining realistic and immersive scenarios.
"In addition to bringing employees to the lab, we do a lot of ride-alongs, so they can see how more experienced employees are doing the job," Decanio says. "They can now do that in VR. When you're in a real claims call, you can't stop to ask questions. The VR platform has really helped us to help them see more before they ever leave the training phase."
The value of VR
Farmers is still piloting the technology and gathering metrics on its effectiveness, but so far, the feedback is highly positive. Employees rate the experience highly (an average of 4.7 on a 5-point-scale), and, during five training scenarios on a given day, they average a 20 percent increase in the accuracy of their decisions in the simulation.
"Did they learn anything? Can we do that learning in a shortened time frame? That's definitely pointing in the right direction," Decanio says.
Decanio says the key to using VR effectively is to remember that learning technology doesn't replace good design. The technology isn't the curriculum. At the same time, she says it was essential to keep company leadership engaged.
"It was important for everyone to see that this wasn't VR for PR," Decanio says. "We were engaging this as our first use case in transforming the way we deliver training at Farmers. We had six demos before we got the final product that were hosted by the Innovation Lab to keep leadership exposed to the tool. In hindsight, that was something I probably didn't realize how important it was in the moment — keeping them engaged and pulling back the curtain to let them see what it was we were building."
Currently, the VR platform focuses only on water loss scenarios, but Decanio sees utility in expanding the environment to cover everything from fire to catastrophe situations. She also sees potential in using the technology for training other employee roles. For instance, customer service associates take clients' initial calls. They don't do onsite investigations but helping them understand what customers are experiencing would help them provide better customer service.
"The sky's really the limit in my opinion. Is the key learning captured through experience? That's when we should think about using this technology," Decanio says.