Intelligent digital assistants comb through big data to discover an obscure insight, triggering real-time rerouting of the supply chain and capitalizing on unmet demand. Software bots automate repetitive data entry tasks, freeing up knowledge workers to focus on analysis and ideation. At an industrial site, predictive analytics uncover a glitch and proactively initiate a fix, heading off the need to deploy operators to avert a downtime disaster.
In every corner of every business, digital technologies are actively transforming how workers get their jobs done. Technology has always been about boosting efficiency and productivity, but this latest technology wave aims for much more. Advances in artificial intelligence (AI), machine learning, the internet of things (IoT), big data and predictive analytics, among other innovations, are being tapped by companies to upend the employee experience, creating novel job types, demanding fresh skills and ushering in a new era of human and machine collaboration.
"As companies digitize, what's left for employees is more complex and difficult to do," explains Kristine Dery, research scientist at MIT's Center for Information Systems Research, part of the Sloan School of Management. "Employee experience is figuring out how to engage more easily in the world of work that enables employees to do more complex things easier."
Dery's group uses two factors to define employee experience: work complexity, or how hard it is to get work done in an organization, and behavioral norms around collaboration, creativity and empowerment. In some cases, digital capabilities enhance how employees work, making processes more efficient or more accurate, she explains. However, the real differentiator is when digital technology is leveraged to redefine work, replacing, augmenting or creating new roles and tasks, she explains.
As this transition gets underway, there are mounting concerns that automation will replace human workers. While true to some degree, experts argue that most of the displacement will occur for routine, highly repetitive and scalable tasks, enabling workers to shift focus to different types of work. According to research from Accenture, nearly three-quarters of executives surveyed (74 percent) said they plan to use AI to automate tasks to a large or very large degree in the next three years, but almost all (97 percent) intend to use AI to enhance worker capabilities.
To ensure a successful transition, experts say organizations must figure out the right intersection of humans and intelligent machines. Fifty-four percent of those surveyed by Accenture said human-machine collaboration is important to achieving strategic priorities, while 46 percent believe traditional job descriptions are now obsolete and 29 percent have already redesigned job roles extensively. "We've never seen change like this," says Katherine Lavelle, managing director of Accenture's Strategy, Talent & Organization practice in North America. "This is about generating new levels of capabilities and results for clients and customers augmented through smart automation and humans. Whoever figures out the collaboration between the two is poised to win the war."
Training and reskilling workers will be essential to creating an enhanced employee experience that redefines the nature of work. "In some ways, we'll go back to the basics on things we put a value on prior to automation," Lavelle says. "Human communication, synthesis and judgment, negotiation, managing costs and integration points — there will be a renewed emphasis on human interaction across functions."
Those companies delivering outstanding employee-facing digital capabilities will achieve more than simply modernizing and sprucing up the workforce — they are likely to reap significant performance gains. According to MIT's research, companies in the top quarter of those delivering high-grade employee experience are twice as innovative in delivering new products and services, report double the customer satisfaction, and enjoy 25 percent greater profitability.
"This is not just about skills or efficiency," Lavelle says. "Organizations are viewing smart automation as the new age where they can take performance to another level."
Read ahead to see how five 2018 CIO 100 award winners are riding the digital wave to transform work and enhance employee experience.

Transforming remote assistance
Applied Materials devotes thousands of staff hours and millions of dollars sending a team of experts across the globe to help customers deploy and troubleshoot the complex equipment used to produce semiconductors and flat-panel displays.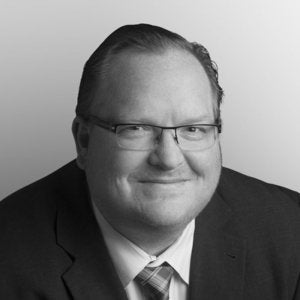 With budgets always in the crosshairs and pressure increasing from customers seeking to accelerate time to market, the electronics pioneer flipped the script on many of its existing support practices. Now it's leveraging augmented reality (AR) and smart glasses to transform on-site technical handholding and support visits into new remote procedures designed to streamline operations while saving big on travel costs.
Partnering with Upskill, which makes the Skylight AR software platform, and using the Osterhout Group ODG R7 smart glasses, Applied Materials created a secure remote assistance platform that is used for issue resolution and quality audits and to train staff. Experts can now collaborate remotely in real time via AR, reducing problem resolution time by maximizing the use of Applied Materials' highly trained experts while minimizing the downtime of protracted travel.
"It's all about acceleration — the pressure is on us to deliver to new customer demands in compressed windows," explains Jay Kerley, group vice president and CIO at Applied Materials. "Our customers are everywhere globally, and we're trying to piece together an ecosystem of people, processes and technology to get the best talent to wherever you need it."
The Skylight-enabled AR glasses facilitate several new work scenarios. They allow for hands-free video collaboration between globally dispersed teams; they give remote experts firsthand perspective on the work of on-site technicians so they can provide assistance; and they facilitate on-the-job training and specialized techniques at the point where work actually gets done. The AR solution also found a home in new audit and quality check workflows, allowing technicians to perform a hands-free transfer of live video and audio during the build process as opposed to the traditional manual process of taking pictures and cataloging them for future reference. Now, messages, annotations, even complementary files like work instructions and machine diagrams are delivered to technicians in their line of sight with hands-free accessibility, which vastly improves the experience for team members.
"It's all about extending the presence to the edge of the network where work is being done … and bringing the right knowledge to the intersection of where we are solving problems," Kerley says.
The inspiration for the AR initiative came out of the company's internal Internet of Things Challenge in 2015, an exercise designed to spark ideas from employees for the application of new technologies in daily workflows. Given the relative immaturity of the AR/VR market, it took a number of tries before the technology was mature enough to meet the security and mobile device management requirements necessary for production deployment, Kerley says.
Since going live, the project has helped Applied Materials hasten issue resolution thanks to the ability to tap experts immediately instead of waiting for them to make a cross-continental journey. The company is also seeing increased first-time fix rates because multiple experts can be brought in to tackle the problem remotely instead of having to be on site.
In addition to AR/VR, Applied Materials is looking to other visualization tools along with big data and high-performance computing technologies to modify how its employees work and to inject agility into its processes. "The old ways of doing things are not working," says Kerley. "Anything we can do to take time out of our R&D lifecycle is extremely critical."

Managing shrimp health
Forget about trawlers and nets — the internet of things (IoT), mobile apps and big data analytics are the modern tools of the trade that Cargill is touting to help shrimp farmers land a good catch.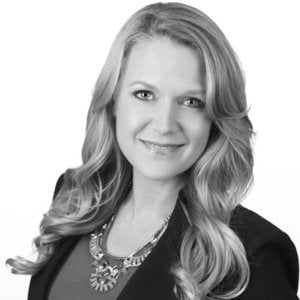 The company's Digital Labs group, a commercial business within Cargill's Animal Nutrition (CAN) division focused on selling digital solutions, has launched the iQuatic mobile data tracking app and live operations dashboard designed to bring a higher level of precision and productivity to shrimp farming operations. Designed to replace paper notebooks and digital spreadsheets, the app and dashboard form a new digital system that exploits data analytics and visualizations to give farmers real-time insights and help them better manage shrimp health to increase yields.
"Shrimp farming, until recently, has been a black box," explains Sri Kantamneni, managing director of aqua feed and nutrition for CAN. "We're taking manual information from notebooks, digitizing it, and bringing it together so farm managers and supervisors can see information in real time and make decisions on a day-to-day basis."
The goal for the digital platform is to change the way farmers feed the shrimp to maximize harvests. For decades, shrimp farmers have tracked pond performance and farm optimization with paper notebooks and spreadsheets. The method was cumbersome, largely inefficient, prone to human error given the large amounts of data being tracked, and certainly not conducive to generating any insights that could boost production, Kantamneni says.
The iQuatic platform upends traditional shrimp harvesting methods by providing an IoT-enabled platform that sits in the pond collecting data about water temperature and saline content, while employing acoustic sensors to track when and how much the shrimp are eating. This data, combined with other information sources, allows the farmers to make on-the-fly adjustments on feeding hours or feeding amounts. When the data is combined with the Cargill iQuatic shrimp feeding system, they can tap into the natural eating patterns of shrimp to automate the feeding process so farm operators can focus on more important tasks.
"In the past, someone had to go and take water samples or test temperature and salinity," explains Tiffany Snyder, CIO of CAN. "We're tying different sensors and analytics capabilities together to give them insights they didn't have before … and starting to automate what were largely manual processes."
Beyond productivity gains, CAN is working with shrimp farm operators to evolve the analytics with more data sets and machine learning to foster predictive decision making in order to introduce an entirely new cycle in the crop season, which will boost revenue. The shrimp farm industry, like many agricultural sectors, has been stymied by disparate systems and information that is not connected in any meaningful way to provide predictive context for what's happening in farm operations or to take proactive actions.
"They mostly find themselves reacting to information or what's happening at the time," Kantamneni says. "We want to move them from reactive to predictive and get them focused on efficient productivity that is measurable."

Automating inefficient processes
As a government-sponsored agency administering affordable mortgage loans, Fannie Mae is no stranger to bureaucracy or manual, inefficient processes. But with an eye toward digital transformation and a mandate to streamline operations, Fannie Mae is leaping into the latest technology frontier with a strategy to create an elastic, on-demand virtual workforce that will work hand-in-hand with its human counterparts.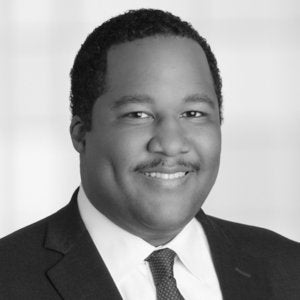 Fannie Mae's virtual ace is robotic process automation (RPA), a software equivalent of a "robot" (often called a bot) used to mimic human activity for repetitive tasks within a business process. Tasks that require multisystem log-ins, are heavy on data entry, or require scanned document uploads or downloads are prime candidates for RPA, which is why it's taken root in customer service, general accounting, medical claims processing and financial loan workflows, among other areas. RPA goes further than traditional IT automation, as it has the ability to adapt, self-learn and self-correct.
Fannie Mae has tapped into RPA in a big way, viewing it as a platform for collaboration that syncs up different human functions, disciplines and skill sets with robotic counterparts. "We were looking for new ways to free up capacity for our operations associates who were juggling multiple priorities," explains Ramon Richards, senior vice president for securitization and servicing technology at Fannie Mae. "There was a lot of focus on new technologies that would drive efficiencies internally and help us deliver better solutions to our customers." With RPA, Fannie Mae addresses the challenge with automation without having to change a lot of core applications or delve into a meaty integration project, enabling the team to deliver relatively quickly, he says.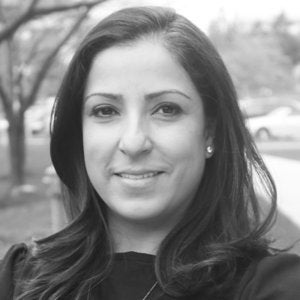 While Fannie Mae had made moves to rid itself of paper-based processes, the specialized nature of its business still required a high degree of manual oversight. Employees spent a lot of time on manual processes that required pulling data from systems, loading them up in spreadsheets or another enterprise application, and performing reconciliation functions. "Sometimes there were 35 steps required to complete a process and several decision points along the way," says Mona Kahn, Fannie Mae's director of strategic initiatives. "We have systems that automate tasks, but there was still a lot of manual work in terms of connecting dots across the board."
The first RPA pilot launched in March 2017, and the IT and operations teams collaborating on the project quickly saw the potential. They created a Smart Process Automation & Robotics (SPARC) group which focuses on expanding use of RPA, machine learning, AI and other intelligent automation technologies at the agency. The team established three foundational components to help promote RPA, including formalizing a process for identifying the right use cases for the technology, a production command center to oversee deployment, and a new model for IT and operations engagement and collaboration. In the year-plus since SPARC has been active, the group has automated 28 internal processes using RPA in support of its operations, procurement and financial teams.
With those processes automated, Fannie Mae staffers are freed up to focus on high-value activities. In its first year of implementation, RPA projects have delivered more than 700 hours back to the business, the team estimates, while increasing quality and performance thanks to the reduction of human errors. In addition, subject matter experts are freed up to spend time on innovation projects and address customer concerns. "People are excited and motivated — they love to talk about being part of the RPA journey," Kahn explains.
With the core foundation in place, the SPARC team is working on defining its go-forward strategy for RPA, including the possibility of integrating it with other technologies like natural language processing and business process management. In response to early results, like improved service level agreements and more capacity for higher-value work, the current RPA pipeline is fairly full, and line of business users are actively proposing additional workflow candidates for automation. Despite the enthusiasm, Richards says the team is determined not to scale RPA too quickly given that the nascent field is still such a moving target.
"We have to make sure we have the appropriate people trained and we are well positioned on the central team," he says. "We have to bring the right people together to formulate a roadmap and grow from there."

Empowering employees with data
Lots of companies pay lip service to the idea of data as corporate currency. Accenture is putting its money where its mouth is with an enterprise-scale analytics effort aimed at democratizing data and empowering employees through data-driven decision making.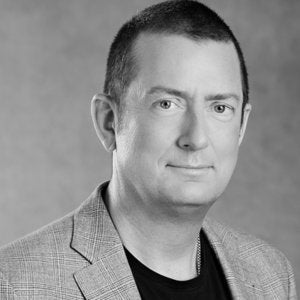 Starting in late 2015, the global consulting giant began construction on a modern data management and analytics platform that would table long-standing information silos and static reporting processes in favor of embedding analytics into every facet of business and enabling actionable, data-driven decision making across the entire spectrum of users.
The cornerstone of Accenture's effort is the Enterprise Analytics Platform, a next-generation data management and secure governance foundation for ingesting, processing, modeling and visualizing data to transform it into insights. There is also the Enterprise Insight Studio, a center of excellence to support the quick development and operationalization of analytics across the business. The two-pronged approach establishes data as an asset, lowering traditional barriers associated with siloed data management practices and empowering users at every level and across every function of Accenture's fast-growing and expanding business footprint.
"Every job can benefit from all of the data that the enterprise already has — that's the quantum shift," says Andrew Wilson, the company's CIO. "The landscape of human work execution demands a completely different approach to how we surface, inform, enable and educate people with data. We were in the classic scenario of having too much data in a form, nature and location where it was not helping us to do our jobs effectively."
Historically, data was mostly served up as static, asynchronous reports, available to a few and requiring a significant assist from analytics experts. Using technologies like Hadoop and Apache Kafka, along with data modeling and visualization tools, the Accenture team developed a common data management platform complete with full governance and security. The team also took a simplified approach to accommodate the full range of reporting and analytics needs, commoditizing just three types of reporting and analytics capabilities. They include "nearshore data marts" for business intelligence, which are a series of quick-turn data sets serving a specific need housed on fast-access systems; self-service access to centralized data management, security and privacy capabilities to encourage discovery for trained data analytics experts; and a collaborative innovation studio staffed by data scientists tasked with exploring new use cases to showcase the art of what's possible.
"Think of the Enterprise Insight Studio as a creative ad agency, but for data," Wilson says. "You can't have 450,000 people trained to stay current — you have to create a center of excellence that has the power to keep up with the speed of modern analytics change."
In the 18 months since the system and new processes went live, Accenture has moved 20,000 critical users to interactive, real-time operational reports and retired close to half of its traditional reports. The initiative has also eliminated 90 percent of the repetitive, time-consuming steps traditionally associated with analytics, allowing data scientists to address 30 to 50 questions a month from the business and resulting in a portfolio of more than 120 analytics solutions supporting a wide swath of users from HR to sales and client services.
Future efforts will tap artificial intelligence and machine learning to evolve the insight engines and redefine the nature of work between humans and machines. Wilson says it's all about empowering Accenture employees with data-driven intelligence, not replacing them. "Based on what the data reveals, employees can be more successful and be freed up to do other things like spending time with customers," he says.

Calling on digital assistants
Asking Alexa or Siri to add milk to the shopping list or to turn down the thermostat is now a common refrain for a growing number of consumers. Those same digital assistants are helping employees at NASA's Jet Propulsion Lab find answers to loftier questions and facilitating routine office tasks as part of the organization's broad initiative to transform work.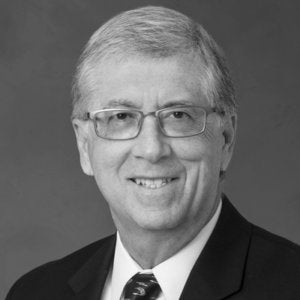 The digital assistants are the latest addition to JPL's Advanced Digital Research Explorer (ADRE) project, which serves as a context-aware platform using technologies such as neural networks, machine learning, elastic search and graph databases to help employees quickly search through JPL's 
petabytes of documents, databases, videos and other important content to find answers to questions, big and small. Adding voice-command digital assistants to the mix allows all types of JPL users, from scientists to administrators, to engage with the system in a way that's increasingly comfortable and familiar, according to James Rinaldi, JPL's director of information technology and CIO.
"The interfaces that people traditionally have used are changing," Rinaldi says. "Our philosophy is if you can use it at home, it can be used at work — people like consistency, no matter where they are."
The JPL team began working on a prototype in 2017 to create digital assistants that would allow JPLers to use speech, typing, touch or gesture to search, filter and summarize volumes of data in seconds. The research giant has petabytes of data going back decades in addition to videos, pictures and raw data in scientific formats — all of which was spread across multiple locations causing employees and scientists to spend too much time locating what they needed to get work done rather than focus on the work at hand. The goal for the digital assistants, Rinaldi explains, is to help employees get rapid answers to questions and eliminate expensive and manual research time, enabling them to do what's really important.
"Last year, we demonstrated how we can find that needle in a haystack with traditional input or digital input and we automated a lot of things," he explains. "Now, on top of that, we wanted to use digital assistants to do more mainstream things." The Acquisition Digital Assistant, for example, now delivers answers culled from 100,000 documents nine times faster through the conversational bots compared with using traditional typed searches, he says.
The new digital assistants, which crawl both external and internal information and data sources, leverage technologies such as Amazon Web Services, advanced AI and automation capabilities, and the Alexa interface to help employees perform a growing range of tasks. Alexa could be called on to reveal the most critical cybersecurity intrusions in the data wall while a RoomBot assistant is tasked with finding an available conference room between the hours of 1 p.m. and 3 p.m.
In fact, the conference room use case has been a resounding success, Rinaldi says. Many of JPL's 6,000 scientists, engineers and business users spend more than two hours a week searching for available conference rooms and hours tinkering with audiovisual equipment prior to meetings. The voice-activated digital assistants, coupled with IoT connectivity, lets employees find out in seconds what conference rooms are available, and they now simply ask the room to set up audio, video and web conference equipment, a task that is completed in seconds. JPL estimates that there's been a 30 percent increase in conference room availability and utilization as a result of the new approach.
In addition to using scalable technologies, the team adhered to an iterative, rapid approach to develop the platform, employing agile methodologies and tapping the user community to come up with specific use cases for the digital assistants. JPL also leaned on industry partnerships, including one with Amazon, to influence how technologies like Alexa for Business were built as they were developed, making it easier to deploy Amazon Echoes and chatbots at scale.
JPL is just getting started with the digital assistants, and Rinaldi thinks they will be especially helpful with new hires who can gain access to critical information and services without necessarily knowing where to look. "It's making their work a little easier because they can get multitasking done," he says. "Also, it's more fun — they are enjoying the new interface."