Years ago, I wrote a series for CIO magazine entitled, "Life after CIO," where I chronicled the career trajectories of CIOs who had moved into COO, CEO, and general management positions. Recently, I was chatting with my friend Dan Galdenzi, and I decided to revive the series.
In this first installment, Galdenzi, who moved from CIO of Blue Cross Blue Shield of Vermont to chief growth officer at healthcare technology provider NASCO, talks about how he secured the position and how different it is from his CIO role.
—————————————————-
What is NASCO?
NASCO is a healthcare technology company that is "for the Blues by the Blues." We are driving consolidation and scale for our customers, Blue Cross Blue Shield plans. We help them to create operating efficiencies by delivering new technology and cloud applications to automate claims processing, CRM, membership, enrollment, and billing. We are also in the process of creating a blockchain consortium among the Blues, and we have a business process outsourcing group that is in the early stages of developing capabilities in robotics and AI.
What is your job as chief growth officer?
I oversee corporate and product strategy, marketing, communication, and sales. I am also responsible for building and maintaining our strategic and integration partnerships. This includes our relationships with firms such as Gartner, PWC, and Accenture. The exciting part of the job is leading the integration partnerships with niche healthcare technology firms that solve a very specific problem for payers. NASCO evaluates, vets, and integrates with them to create scalable shared services for Blue plans. A good example would be a company such as Zipari.
What is NASCO's product strategy?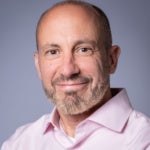 NASCO has traditionally been seen as a healthcare claims processing company because that's where we got started and what has been successful for us. That experience got us to where we are, but it will not get us to where we are going. We have an expanded portfolio in the product space with solutions for member enrollment and billing, CRM, concierge services, operational analytics, and web portals. There are 36 different Blue Cross Blue Shield plans nationally, and they all use similar technologies, but in slightly different ways. That's made it hard for them to commoditize technology for scalability and reusability. That's the Achilles' heel of the Blues systems. NASCO's product strategy is to bring shared services and white labeling solutions to these plans so that they don't each have to solve the same problems independently.
What was attractive to you about the chief growth officer role?
When I was CIO at Blue Cross Blue Shield of Vermont, I was CIO, CTO, COO and chief digital officer all blended together. While I enjoyed that role, I wanted to focus more of my time on creating new technology products. Also, healthcare plans are in the business of providing healthcare services, not technology services, and they cannot absorb change as much as a technology provider can. That's just the nature of a healthcare business. My passion is in developing innovative solutions that can solve our broken and fragmented healthcare system. I knew that I had to join a technology provider to pursue that passion.
How did you get the job?
Because BCBS of VT is one of the NASCO's owner plans, I sat on the board of NASCO. As I got to know the leadership team, and I saw where they were going as a company and with their product strategy, I was drawn to their vision. With my CIO and Blue experience, NASCO saw value in my joining the company.
How is your CIO experience helping you in your new role?
In this role, I have really relied on some core CIO skillsets, including process discipline, project management, and leadership. To me, these skills are transferrable to any industry or job. Cutting my teeth in the IT field has allowed me to gain those fundamental skills in a structured environment, and now, with that experience, I can apply them as I see best.
What CIO skills did you have to unlearn?
Working on the vendor side of the technology market is very different than being a CIO. As a CIO, I would take a "top down" approach where my team and I would review a number of potential solutions in the market, and then narrow them down and pick one vendor. Now, on the product development side, we cast out a bunch of lines and follow them all. We can't just pick one solution and go with it. We have to move many ideas forward at a time. I have to add some flexibility into what used to be a more methodical approach.
What advice do you have for CIOs who would like to pursue a leadership role in a technology product company?
I would join the board of a product company. My board seat was the primary driver for my getting to know NASCO and their offering me the job. Joining a board is easier said than done, but it's an important part of opening up your network and being seen as something other than an operational "IT guy."
In addition to being on the NASCO board, I was the chair of the CIO roundtable for the BCBS Association. In that role, I was responsible for bringing the 36 Blues CIOs together, as well as inviting in guest speakers, including technology providers. That work enhanced my networks and added to my presentation and relationship building skills. It also gave me insight into the technology challenges and needs of the majority of the Blues organizations. My knowledge of the market was attractive to NASCO.
Once you network your way into a product, sales and strategy role, understand that your team will now be different. I used to manage a team of introverts and now it's a team of extroverts. Working with the marketing team at the creative level has been rewarding, and working on our company's product roadmap has been enlightening. That's the biggest about-face for me, seeing behind the curtain of getting a product to market. I was always the one evaluating products, now I'm building them.
Now that you are no longer a CIO, what are your observations about the future of the role?
I've met a number of CIOs who would like to spend less time operating and more time innovating. It is important that other members of the executive team see the innovative possibilities of CIOs. The opportunities for CIOs to develop new technologies are opening up in the market. The less often CIOs are pigeonholed as operators and cost centers (and the less often they report to CFOs), the more innovation they will bring to the market regardless of which "side" they are on. Organizationally, it's best not having a CIO report to a CFO. That alignment tends to exacerbate the cost center mentality and limits innovation.
About Dan Galdenzi
Dan Galdenzi is senior vice president and chief growth officer for NASCO. He is responsible for leading the company's sales, business development, corporate and product strategy, marketing, communications and strategic and integration partnership teams. Before joining NASCO, Galdenzi was vice president of business technology and CIO for Blue Cross and Blue Shield of Vermont (BCBSVT). Galdenzi holds a bachelor's degree in geography and cartography/GIS from Central Connecticut State University.