Casual dining chains are leaving few technology stones unturned in the push to jumpstart their ailing businesses. Now on the menu: anything from ordering pancakes via virtual assistants to virtual bartenders that tailor cocktails using a splash of artificial intelligence (AI).
Dine Brands Global, owner of U.S. restaurant brands IHOP and Applebees, is testing technologies that enable consumers to order from their homes by speaking to Google Assistant software or from their cars via General Motors' and Chevy's head units. Meanwhile, TGI Fridays is using AI and machine learning (ML) to help mix drinks and target consumers with highly personalized offers.
These digital-based moves come as sales across most longstanding U.S.-based casual dining chains have softened over the past decade, thanks to shifting consumer preferences for fast-casual dining and newer, novel chains and independents.
OK, Google: Order IHOP
Consumers want dining options that are fast and frictionless, which requires investments in digital technologies that allow guests to order where and when they desire. That could include allowing consumers to pay for their food via facial recognition, as CaliBurger is trying.
"Like no other time in the restaurant space, guests are asking for convenience and personalization," says Dine Brands CIO Adrian Butler, who spoke to CIO.com at the CIO 100 Symposium last month, where Butler and members of his IT team accepted an award for crafting new digital experiences for consumers.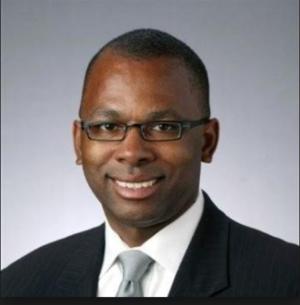 This includes a solution to enable consumers to order food to pick up from IHOP or Applebees by speaking to the Google Assistant via the Google Home speaker and voice assistant hub. Eventually, this service will be expanded to include a home delivery option, Butler says.
Catering to people who want to pick up food on the way home from work, Butler's team built similar functionality that enables consumers to order through their car speaker systems in GM and Chevy cars. The OnStar service in these motor vehicles will enable users to find and navigate to nearby restaurants.
Staff from Dine Brands' IT, finance, marketing, advertising and operations teams "MacGyvered" a working pilot system in about eight weeks, says Mike Chacula, Dine Brands executive director of IT, who detailed the virtual assistant services at the CIO 100 event. He says that Google urged the cross-functional team to build, test and iterate quickly.
For a project like this, nailing the customer experience is "everything," says Chacula, citing the sparse growth in the casual dining markets.
Dine Brands meanwhile expects a traffic bump ranging from 3 percent to 5 percent in the first full year of availability of its virtual assistant ordering services, which Butler says could be expanded to Amazon.com's Alexa or other virtual assistants. "We're going where our guests are," Butler says.
Data, shaken and stirred
Highly personalized customer service is a crucial initiative for TGI Fridays Chief Experience Officer Sherif Mityas, who spoke to CIO.com at the CIO 100 event. He has been combining data collected via in-house dining, purchase history and location data, as well as digital channels such as social media, mobile apps, chatbots and virtual assistants, to refine an analytics platform that leverages AI and ML capabilities to personalize offers.
For example, if Joe orders burgers and other food from his mobile app, and has opted in to receive offers, Fridays can assume that Joe is a fan. Using that behavior as a predictive marker, Fridays can send burger promotions and other relevant offers via text, email or in-app message, ideally on a day and time that syncs with Joe's purchase history.
So if Joe ordered ribs at 5:30 p.m. on a Wednesday the previous week, Fridays will fill his "basket" within the app and ask Joe if he wants to complete the order, which he can do with a tap of a button. "It's about taking that next best action, at the right time," says Mityas.
AI personalization extends to the bar, where Fridays has created a "virtual bartender" chatbot feature in its mobile app. Named Flanagan after Tom Cruise's character from the film Cocktail, the tools asks customers what they're eating to help figure out food pairings and allows them to create their own cocktails. Once the guest settles on a beverage she can order it from her phone and the human bartender will make it.
Although reports suggest that robots can increasingly replace humans for repetitive work, even in the art of drink mixology, Mityas says the human bartender is here to stay — at least at Fridays. "We never want the technology to replace our people, but to augment and support their efforts to make better, faster and more tailored decisions," Mityas says.
Mityas says the combined AI efforts have helped double Fridays' to-go business, resulting in a 5 percent store profitability hike, in the past year.
Though its analytics efforts aren't quite as far along, Dine Brands expects data collected from each digital transaction will enable it to anticipate what guests will order and personalize future offers. The data analytics play is one part of the five-year turnaround plan led by Dine Brands CEO Stephen Joyce.
"We will take this data and glean insights to further personalize and provide more of a customized experience," Butler says.
Chacula says that Dine Brands hopes to get to a point where people can simply ask Google Assistant "What is good?" and receive recommendations based on their prior purchases.