Mutual of Omaha is a Fortune 500 organization offering a variety of insurance, banking, and financial products for individuals, businesses, and groups throughout the United States.
Recently, the company's chairman and CEO, James Blackledge, announced an enterprise-wide strategy designed to move the insurance giant closer to its customers' needs. As part of the strategy, the company began to evolve core business functions, including its payment infrastructure, to meet customers where they want to be.
James Davenport, formerly CFO at Farmer's Life Insurance, joined Mutual of Omaha as senior vice president of finance operations to lead the operational transformation of the company's finance team, which underpin the strategy.
I sat down with Davenport to discuss how his team adopted an agile strategy to meet commitments to customers and how he measures the return on investment of that work.
——————————————
You recently joined the company from Farmer's. Why was realigning your team around an agile strategy a priority so early in your tenure?
Mutual of Omaha is 109 years old. It's a storied company with nearly universal name recognition in the U.S. market.
At the same time, the life insurance market is evolving quickly. Customer needs and expectations are changing alongside a shifting technology landscape.
Mutual of Omaha is listening to our customers and changing along with them. The bottom line is — we need to respond as fast as we can, both to customer expectations and to competition in the marketplace. Finance needs to play its part in meeting the changing needs of our customers.
What does responding faster mean?
It means that as a team, we need to be able to evaluate an idea, and if it makes sense, deliver it to the market in weeks to months, not months to years.
Those results only come from a change in how we operate. Adopting agile processes is a step in the right direction, but we can't just change the process without changing the organizational structure and addressing how our culture embraces change, especially new technology.
The changes to the organizational structure align resources and skill sets, remove structural barriers to decision making, and allow for flexibility in prioritization.
How did you roll out the organizational change?
We were clear about what wanted to do — and what we didn't want to do. What we did not want to do was reduce the number of people on the team. What we did want to do was make the most of everyone's skill sets.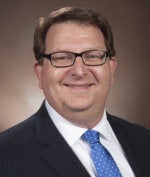 We started with a data-driven look at our organization. We used that data to help us answer basic questions like: What do we do? Who does it? How is it done? By the end of the process, we understood exactly what went on across the team, who did it, where it happened, and how it was executed.
When we combined those datasets, we were able to identify ways to improve productivity and reduce risk. Improving productivity generally meant realigning teams and automating manual workflows. Reducing risk generally meant transferring knowledge across teams so realigned teams had the right knowledge and skills for the job to be done.
Re-aligning activities that employees do every day can be a big change at a 109-year-old company. Some members of your team have been there for 40 years or more. Was there anxiety?
I've learned that change isn't always the problem — it's the fear of the unknown that often comes with change.
We made a very conscious decision to be transparent from the start with the team. We let the team know that our goal was not to reduce the size of the team. Rather, we wanted to be sure that our people were in the right spots and that we were asking them to do things that fully leverage their skills and talents within a team dynamic that works.
I also made a promise to the team. I told them that at the end of the process, you will be in a role that will use more of your skills and provide better development opportunities. And at the end of the process, this was achieved.
The "what do we do, and who does it" data you mentioned earlier — have you kept it up? Has it changed how you manage the team?
The data fundamentally informs how we optimize the team structure, where I've put people, and which activities specific people do.
It's allowed us to move forward much faster as an organization. When the volume of activity increases, the team is able to flex and absorb more than they would have otherwise. It's also allowed us to see what the possibilities are and what we can achieve together.
Keeping the data current allows us to better conduct workforce planning, adjust for changes in the business, improve our process efficiency, and provide line of sight for employee development.
You are part of the finance organization, so I have to ask … what's the ROI for this work?
That's an easy one. We were able to grow without increasing headcount.
If we hadn't realigned activities and teams while rolling out agile, we would have had to hire a large number of people to keep up with the pace of business change. With these changes in place, we will be able to expand role responsibilities and improve productivity without increasing the team's size.