Insurance companies are like the late Rodney Dangerfield: They get no respect. After all, insurance is only truly appreciated in the event of a life-changing incident, such as a car accident or a health scare.
MetLife, a 150-year-old provider of life, auto and other types of insurance, is looking to change that perception. The company is using machine learning (ML) and analytics to help reduce risk for customers and, by extension, show that the insurer is looking out for them, Greg Baxter, MetLife chief digital officer, tells CIO.com.
"We are good at collecting data in domain areas we serve, including risk management, recovery and asset management," Baxter says. "But there is an entire universe of external data from outside the company."
It's a familiar story in an era in which data is hailed as the new oil. Enterprises worldwide are seeking new ways to leverage analytics to gain fresh insights into their business. Worldwide revenue for big data and business analytics software will reach $260 billion in 2022, according to IDC.
Although MetLife employs dozens of data scientists, gaining value from public, or real-world data, is challenging. Even if an organization identifies the types of data it needs, it must acquire the data, organize it and align it with the organization's internal data. As a result, most enterprises don't bother trying.
Analytics software startup Enigma Technologies specializes in this kind of data acquisition and analysis. MetLife is working with Enigma to explore ways to anticipate and reduce potentially risky customer behaviors, or spot other conditions that can increase risk, Baxter says.
When it uncovers such scenarios, MetLife could intervene and alert its customer to the possible consequences of a particular action, enabling MetLife to be an advisor helping customers to curb risk.
MetLife's work with Enigma is in early stages, but Baxter shared a few scenarios in which MetLife could use the software to curb risk and improve outcomes.
For example, MetLife auto insurance customers have telematics technology in their cars that tracks driving habits such as fast breaking and speeding, and "near accidents," all of which help determine a driver's risk score. Using public data provided by Enigma, MetLife can also loop in traffic and weather patterns, animal migrations and other factors that could increase risk. MetLife could reach out to specific drivers to tell them that their "driving habits concern us," warn them about any increased risks, and advise them to be more careful, Baxter says.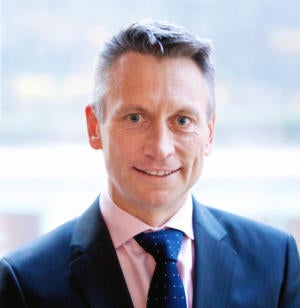 Or consider real estate asset pricing, for which there are hundreds of variables involving risks. MetLife can pull predictive indicators on properties, such as whether they are in public transit corridors and other factors, including number of emergency calls made, restaurant hygiene and infrastructure investments. Even public data on seal migrations is fair game for risk analysis of waterfront properties in Cape Cod, Baxter says. Why? Because more seals in the area means more sharks, which means higher risk.
For its life insurance customers, MetLife could pull information about conditions such as diabetes and high blood pressure from leading academic research to recommend ways its customer can reduce risks by altering their lifestyle habits, potentially resulting in lower premiums. In the case of "event recovery," such as when someone stops working due to a disability, MetLife can use Enigma data that suggests ways to help the afflicted customer recover more quickly. "The insights you can gain become almost unlimited or only limited by our imagination," Baxter says.
Knowledge graphs are power
Enigma plays a key role for MetLife's vision. The startup blends proprietary enterprise data with signals from real-world information, taking raw data and sending it back as entities, such as people, places and companies, Enigma co-founder and CEO Hicham Oudghiri tells CIO.com. Ideally, this can surface actionable intelligence for companies.
Core to Engima's approach are knowledge graphs. Knowledge graphs encode information as data arranged in a network of nodes and links rather than tables of rows and columns. Nodes hold data or their labels; edges link nodes together, representing relationships between nodes, according to research firm Gartner. Once encoded, information can be recalled or synthesized in response to queries, Gartner says. Microsoft's Office 365 and Google's G Suite leverage knowledge graphs to track signals from how customers use these applications, enabling working relationships between employees.
Knowledge graphs are ideally suited to storing data extracted from the analysis of unstructured sources, such as documents, using natural-language processing (NLP) and related text analysis techniques, Gartner says. They are also capable of storing structured data, including metadata that implicitly provides structure and context. As such, knowledge graphs are valuable in, for instance, artificial intelligence technologies, which require rich contextual data sets to work well.
Indeed, Enigma says its software helps companies "bridge data gaps that restrict decisions." In fact, using real-world data to plug holes in enterprise data has been Enigma co-founder Oudghiri's missionsince forming the company in 2011. Oudghiri was inspired to form Enigma by the financial crisis, which many people were in position to prevent if they heeded data they had available. "They ignored all of this information," Oudghiri says, adding that he thought enterprises could benefit from using data made readily available to them. Enigma collected troves of data, turning it from the traditional rows and columns in which it was structured to data based on entities in knowledge graphs.
Enigma leverages ML algorithms to link the data, creating models with feedback loops and unsupervised learning, as well as for differentiating between, say, companies with two slightly different names. Or even medical conditions. ML could, for example, help Enigma link headaches and migraines. As it collects and churns through more data sets, the software detects duplicates of events to determine patterns and makes more relevant connections between data points.
One potential downside of the Enigma data pipelines that MetLife has access to is that they provide another mechanism for punishing people for behaving badly by boosting premiums — think auto-speeders or those with documented health issues carrying on with a bad diet. But that's always been the case; as insurance companies find new sources of data, they have new information with which to assess risk, and adjust premium prices accordingly.
For now, Baxter says MetLife is focused on addressing the changing expectations of customers, who have come to expect more digital services. To that end, Baxter says data served by Enigma will help MetLife "build up trust" with customers who will come to see it as a trusted partner.
MetLife meanwhile trusts Enigma enough to invest money in it. In September, the insurer joined NEA and fintechs BBT&T and Capital One Growth Ventures and others in pumping $95 million into Enigma, which Oudghiri says will be used to expand the company's knowledge graph technology and solution set.