Tom Peck has been CIO at NBC Universal's Entertainment Business Unit, MGM MIRAGE (now MGM Resorts), Levi Strauss, and AECOM. In March, he was named executive vice president and chief information and digital officer of Ingram Micro, the $46 billion global provider of technology and supply chain solutions. With a dual mandate to lead global technology strategy and support and to improve the digital experience of all associates and customers, Peck may be in his most challenging role yet. I caught up with Peck to learn his approach to his new, big job.
————————————————
Your title is CIO and CDO. Why did Ingram Micro create the dual role?
Ingram Micro is at an inflection point. Our customers, vendors, and resellers want speed and agility, so we need to change from a B2B to a B2C mindset, and technology is a huge part of that. Our CEO, Alain Monie, understands that while digital transformation is everybody's job, having one leader over technology and digital will reduce negotiation between multiple executives and allow us to changer faster.
What does digital mean to Ingram Micro?
For us, digital is a fundamental reinvention of our customer experience. Our customers are vendors that make the products and services, as well as resellers that sell and distribute those products. To improve every customer touchpoint, we talk about moving from "customer-aware" to "customer-led." It is no longer good enough to understand what customers are doing and how they're doing it; we want to understand why customers are doing what they are doing. What are the motivations for their behavior? What are their pain points? What are they looking for?
By understanding our customers' behavior, we can use digital technologies to create a seamless experience through sign-up, discover, quote, order, and fulfillment. What we are ultimately after is a frictionless channel where our customers avoid delays, obstacles, or manual touchpoints that disrupt their experience.
What is an example of a digital product that improves the customer experience?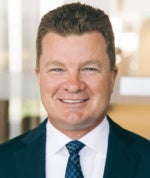 Our new digital products range from improved one-click checkout to personalized portals with relevant data to new chat bots and much more. We are exploring pilot products in multiple areas: How can blockchain enable a secure procurement chain or help with reverse logistics? Can robotics and virtual reality help in our pick, pack, and ship processes and give us higher perfect order index scores? How can bots and artificial intelligence give our customers a valuable on-demand interaction?
Ingram Micro recently announced a new cloud marketplace, run by Nimesh Dave, executive vice president of cloud computing. The cloud marketplace is an automated platform that connects an ecosystem of buyers, sellers, and solutions and provides a seamless way for our channel partners to purchase, provision, manage, and invoice.
How are you changing the IT operating model to allow for this kind of innovation?
Driving digital strategy and technology delivery are the easy parts of my job. Changing our operating model, culture, and behaviors are the harder parts. In a digital world, we need to do away with traditional functional barriers and work in small, collaborative teams – where IT and business co-exit. This needs to happen not only in our ecommerce applications, but across all of our enterprise applications, including the mainframe. Project management and demand management have to change, as well. It's not only important to shift from waterfall to agile; we need to change the way we manage demand. The days of first-in, first-out for prioritizing projects are gone. We need real-time, iterative ways of delivering solutions. We now deliver capabilities in two- to three-week sprints.
For example, we have pulled several of our agile teams together with the mandate that they work together to deliver a new and improved way for resellers to come to Ingram Micro's website, via a reseller portal, to check order status, credit lines, and things of that nature. Their goal was to provide a self-service, on-demand reseller experience, so that our resellers can get the information they need when they need it.
We took talent from sales, customer service, marketing, project management, finance, digital solutions, and IT. With these small cross-functional teams working together to improve a customer touchpoint, we were able to deliver our first product at the end of August, a self-service tool that allows customers to learn their order status.
How do you manage "IT" and "digital"? As one organization or two?
IT and digital are all a part of one organization. The worst thing I could do is run the teams as a silo. One team could be perceived to be more important, which can really backfire. Both functions are important. When you run IT and digital a singular team, you gain collaboration and speed.
But when all of IT and digital are under one roof, you have to be careful. Some business partners see that model as a trend toward technology running the business, which is not what you want. To protect against that perception, it is wise to deliver some quick wins to your business partners, so they see the value of the combined organization.
What advice can you give to CIOs who are driving their company's digital strategy?
Along with delivering quick wins, my advice is to delegate the management of technical debt to some trusted operational leaders on your team, so that you can spend your time on digital transformation. Understand that digital talent is different than IT talent. Make sure you know the difference and are selecting the right talent to lead the right teams. Finally, remember that when you are CIO and CDO, and wear so many different hats and have so many competing priorities, if you are perpetually curious about your customer — not what they do or how they do it — but why, you will stay focused on the right digital agenda.
————————————————
About Tom Peck
Peck serves as chief information and digital officer for Ingram Micro Inc., where he oversees all aspects of the company's Global Information and Digital Technology efforts.
In this dual role, Peck guides the strategic development and evolution of Ingram Micro's technology backbone, leading a growing team of engineers and technical staff who support the technology, systems and digital requirements of the company's global business operations. Among his areas of focus include developing a long-term systems architecture and effectiveness plan designed to deliver additional speed, agility and scalability to support both internal and external partners, delivering an enhanced customer and associate experience by modernizing and digitizing core systems and processes, and integrating them across all internal and external-facing products and platforms.
Prior to joining Ingram Micro in March 2018, Peck most recently served as senior vice president and global chief information officer at AECOM. He has also occupied high-performing CIO leadership roles at Levi Strauss & Company, MGM Resorts (formally MGM MIRAGE), and General Electric-owned NBC Universal's global entertainment business unit.
Peck holds a Master of Science degree in Management from the Naval Postgraduate School, and a Bachelor of Science degree in economics from the United States Naval Academy. In 2015, he was inducted into the CIO Hall of Fame and currently sits on the board of directors of Veterans Park Conservancy as CFO and treasurer.