Most CIOs who have integrated IT systems in a merger of two large enterprises will tell you they'd rather spend an afternoon getting root canals. The challenge, which some CIOs have likened to changing the engine on an airplane while it's in flight, is to ensure that business doesn't miss a beat amid complex systems integration. After all, the business can't hit pause and employees rely on IT to do their jobs.
This was the position in which Barry Shurkey found himself in November 2016, when he was tapped to manage the integration of technology systems for NTT Data Services' $3.1 billion acquisition of Dell Services. Shurkey, who was at the time was managing NTT Data's IT outsourcing contract with the Texas Department of Transportation, had 22 months to onboard 30,000 Dell Services employees and migrate them to new systems.
But with diligent planning, communications, and change management practices that ensured adherence to key milestones, Shurkey and the combined teams completed it in just 18 months.
Mastering M&A is no mean feat
Once Shurkey agreed to tackle the challenge, he wrote a transition services agreement (TSA) in which Dell Services would "provide bridge IT services" for NTT Data Services as Dell Services employees were added to NTT Data's 20,000 employees, Shurkey tells CIO.com. Such TSAs are common in large divestitures, with the seller typically providing IT to its acquirer until the new entity is stable.
Even so, stability is hardly a given. Failure rates for such mergers may be as high as 50 percent, according to research from NTT Data Services. The main culprit? IT integration, with enterprises struggling to align processes, technologies, infrastructure and operations.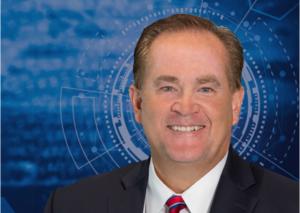 Given their holistic view of enterprises, CIOs have been integral for several mergers, including three-way combinations, in recent years. At Western Digital, CIO Steve Phillpott helped the storage vendor merge with HGST and tack on assets from SanDisk. CIO Ken O'Brien separated IT for printing giant R.R. Donnelley and its LSC Communications and Donnelley Financial Solutions spinoffs.
Like those IT leaders, Shurkey knew executing quickly against a tight timeline was critical. Shurkey and then COO Bob Pryor, who was also the chief integration officer for the integration, got together with management from Dell Services to match up the organizational charts for each of the teams.
Normally this is cause for concern, as redundancy issues lead to headcount reductions, but Shurkey says the businesses were highly complementary. In Dell Services, NTT Data added infrastructure, cloud services and data transfer services to its advisory and application services.
Sticky notes and wall walks
The combined teams met weekly to work through an "issue list" and conduct "wall walks," essentially viewing ever-changing updates about the merger's progress on sticky notes and other paper temporarily affixed to office walls. "There was a lot of 'I need this from you,' and putting those all into project plans," Shurkey says.
Through all of this project management, Shurkey onboarded Dell Services employees to several SAP applications, including for ERP, SuccessFactors for HR, Concur for travel management, Ariba for procurement and Fieldglass for contractor management. Finally, he also moved all of the employees to the newest version of Salesforce.com for CRM.
Shurkey carefully tracked the IT project milestones with a homegrown reporting tool and used an internal database to keep tabs on which applications NTT Data Services should migrate, upgrade or shutter. "We would have died without that," Shurkey says.
By the time the merger was completed in June 2017 — four months sooner than planned and under budget — Shurkey had migrated more than 1,000 applications and 200 IT projects; 23,000 laptops and desktops; 37,000 email boxes and 6,500 mobile devices; 54 facilities and 1,600 data circuits; and 9 data centers. Moreover, NTT Data Services has expanded operations to 40 countries from 10.
Lessons learned
Shurkey, who was promoted to CIO in April 2017, offered the following lessons learned for such migrations:
Change management starts with communications: Shurkey and his peers created a communications pipeline that coordinated hundreds of thousands of client and employee communications. CIOs can't communicate often enough with their staff and fellow stakeholders.
Delegation correction: Initially, Shurkey didn't delegate financial management to managers as much as he should have. Once he did, they bought in and became invested. "It was about getting people involved with the change versus forcing the change," Shurkey says. "It was about letting them run it and own it versus letting us centralize it." The lesson? Bottoms-up versus top-down management.
Adapt and improvise: When something didn't take hold and mistakes were made, Shurkey adjusted on the fly to fix issues. But this wouldn't have been possible without plenty of pre-planning. "The investment in upfront planning allowed me to drive any time of variance if it made sense, including mitigation plans for milestones missed," Shurkey says. "We did a good job, but we had to tailor some things."
Shurkey may get the change to revisit these lessons soon. NTT Data Services leadership, including now CEO Bob Pryor, has said that additional acquisitions could lurk on the horizon as the company eyes an even greater share of the IT services market.