Will Conaway is CIO of Prime Healthcare, which has 40,000 employees, 45 hospitals, and healthcare facilities in 14 states, and a professor for Cornell University's Industry Labor Relations master's degree program. His courses include organizational strategy, change management, psychology of leadership, and healthcare certificate programs. Will's dual existence running IT and teaching has given him a unique perspective on what makes CIOs successful. Conaway has turned this perspective into a list of the "Five Steps of IT Leadership."
Step 1. Ask the right project definition questions
Can you state with confidence that everyone on a project team understands the scope and target outcome of a project? If not, your project is likely to fail.
"Whenever we launch a new initiative, I go around the room and ask everyone to define the project," says Conaway. "If even one of the team members has a different understanding of the project than everyone else, we are not ready to start."
At one point in his career, Conaway and his team were asked by the Employee Health division of his company to build a customer help desk solution modeled after IT's own service desk. What the IT team heard was "we want you to replicate the tool," and that's what they delivered. But what Employee Health required was something quite different: a tool customized for their needs.
"Because we did not drive for total clarity on the request, we did not get the solution right. There was the simple miss of asking what adds value for the customer," says Conaway.
While Conaway's team was able to deliver the right solution, the experience reinforced to him the need for IT leaders to ask the right questions before moving forward. What's more, "by asking the right questions, you encourage people to think analytically, to take ownership for a project, and to limit scope creep," he says.
Step 2: Make metrics a part of your brand
For years, IT organizations have been tracking IT metrics such as mean time to recovery and uptime. While those metrics are important, they do not measure business outcomes, nor do they promote IT's potential for strategic impact.
"As CIOs, we tend to get caught up in our own departmental metrics because that's what we have the most control over, and they are concrete and easy to define," says Conaway. "But until our IT metrics roll up to the larger organization's metrics, we will always be seen as a service department, not a strategic partner."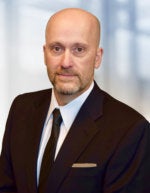 In healthcare, for example, metrics around the patient experience and population healthcare are difficult to define, but when IT can show an uptick in those metrics, they develop a new level of credibility.
"The IT organizations that I see struggling with relationships and influence are the ones that don't have the right metrics. They measure what makes them look good, but not what makes the organization better," Conaway says.
With IT's impact on business outcomes, "IT's ability to track business metrics is no longer a luxury," says Conaway. "Business metrics must be part of your IT communication plan."
Step 3: Know your history
CIOs are all about building a better future. What will our stakeholders value tomorrow? What new technology products are coming onto the market? What is the future of artificial intelligence, machine learning, and IoT?
"But when you are so focused on the future that you don't look back in time, you are less able to lead," says Conaway. "Successful CIOs know the history of their industry, company, regulatory evolution, and technology stack."
Recently Conaway was talking with IT leaders who were struggling with change management. Part of the problem, Conaway saw, was that they did not understand the history of their own organization.
"You must establish a coalition to drive your agenda," he says. "That is difficult to do without a shared understanding of the evolution of the organization."
Step 4: As a leader, resist solving the problem
When your team is debating a strategic direction or solution, it seems reasonable that you, as CIO, will make the final decision.
"But when CIOs provide a solution too early in the conversation," says Conaway, "they can reduce their team's ability to problem-solve."
Today's heavy demands on IT only exacerbate the challenge, he says.
"IT needs to deliver fast, but if you can wait to let your team make key decisions, you will have better decision-makers on your team," says Conaway.
To facilitate his team's decision-making skills, Conaway uses decision matrices.
"Decision frameworks help you understand all the possibilities of an investment," he says. "Investments in AI, data analytics, or precision medicine may not provide immediate ROI, but they will be important in the future. Is that where you should spend your time and money?"
For Conaway, decision frameworks let his team consider key factors and alternative paths to determine what is best for the entire organization. They also reduce decision-fatigue.
"When the demand on IT is so high, frameworks that help differentiate what is important from what is urgent can lower the stress on your team," he says.
Step 5: Get creative about finding talent
The shortage of qualified IT people is only going to grow, as will the demand for that talent. It is no longer enough to say, "We've got a great team, and we are hitting our goals."
"Every IT department is competing for the best talent, so CIOs need to understand that their work in talent acquisition is never over," Conaway says.
Conaway partners with his HR colleagues to import talent from other industries, establish intern programs with top local colleges, and ensure that recruiting is a core competency of the organization.
"We are improving our social media presence and promoting our mission, values, and vision" he says. "Through these efforts, we are hiring people who are a good fit for the job and the organization."
About Will Conaway
Will Conaway is CIO and vice president of IT for Prime Healthcare. Additionally, he is an Adjunct Professor for Cornell University. Previously, Conaway had been in leadership roles for Dignity Health, and Providence Health & Services. He has a Bachelor of Science degree in Psychology, a Master of Arts degree in Organizational Management, and Executive Leadership. He is Chair Elect of the Kansas State University Psychology Alumni Council.