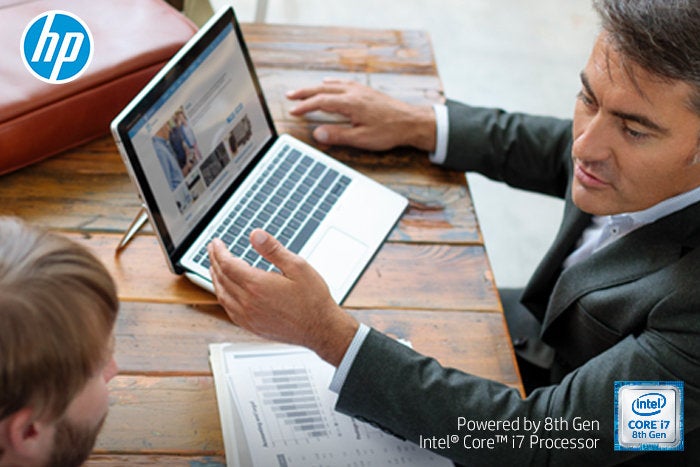 It's tempting to think that, in 2018, data security is better than ever. But only in the past few months have the likes of Google and Facebook suffered huge, headline-making data breaches that rival SingHealth's recent, history-making compromising of patient records. All of this in an environment where State-sponsored attacks on Enterprise IP have become as normal as organised cybercrime.
Data integrity has never been of more paramount importance to businesses so it's reassuring to know that it's at the core of everything HP does. Whether it's their PC or printer lines – any environment where large amounts of customer data and financial transactions are being processed daily – security is deeply embedded into the machines, not bolted on as an afterthought.
Security is certainly the foundation upon which the HP EliteBook x360's feature-packed, business-optimised, luxurious convertible has been built: HP SureStart Gen.4 is an incorruptible BIOS backup that ensures a laptop will always start regardless of any software calamity that befalls the machine. HP Sure Run ensures critical system processes run even if sophisticated malware attempts to shut them down. HP Sure Recover restores the machine to a working image over a network connection. HP Sure Click protects against malicious websites and PDF downloads by trapping any malware in a secure browser tab. HP Multi-Factor Authenticate (Gen.2) fortifies security with up to three authentication factors; that means it can require a fingerprint, PIN and optional 3D facial scan to log on – all in less time than it takes to type a complex password! Meanwhile, HP Sure View (Gen.2) is an optional security screen function that dramatically reduces the screen's viewing angles (at the press of a button) to ensure potential eavesdroppers can't spy on your screen from behind you. Other security features can be managed remotely with Intel's vPro technology and HP's Manageability Integration Kit (Gen.2) which covers security policy enforcement and image deployment (including hardware and BIOS).
While users will likely operate the EliteBook x360 cheerfully unaware of these features, they'll certainly appreciate others. With remote business meetings being normal these days, having dedicated con-call buttons on the keyboard that let you mute a conversation (for example) will be a welcome touch. These, in conjunction with dual-directional microphones and Full HD webcam, mitigate feedback and enhance clarity for both audio and video comms. Users will also appreciate freedom from dongles afforded by the full array of connectivity ports along with the military-grade, durability-tested chassis, spill proof keyboard and Gorilla Glass screen that will help prevent accidental damage.
So, if you want world-leading security and manageability to function alongside luxurious usability, HP's EliteBook x360 should be top of your list. Call Now 1-800-818-845 or visit www.hp.com/my/ellitefamily for more information.
HP Inc. creates technology that makes life better for everyone, everywhere. Through our portfolio of printers, PCs, mobile devices, solutions, and services, we engineer experiences that amaze. More information about HP Inc. is available at www.hp.com.