One day you wake up with a pain in your side that persists. You want to be seen by a medical professional, but you don't want to go through the hassle of making an appointment and schlepping to your doctor. Most large healthcare organizations now allow you to make an appointment with a physician and get observed from the comfort and privacy of your own home — via video conferencing software on your smartphone, tablet or PC.
Such "telehealth" capabilities, as they're known, have been around for several years, but they're gaining traction as the sector swivels from fee-for-service to outcomes-based care. Intermountain Healthcare, a healthcare system that operates 23 hospitals and 170 clinics in Utah and Idaho, earlier this year took the concept of telehealth to another level by launching a virtual hospital.
The digital service, Intermountain Connect Care Pro, provides people anything from basic care to advanced services such as stroke evaluation, mental health counseling and critical care for newborns, says CIO Marc Probst.
Virtual care on the rise
Connect Care Pro marks the acceleration of a trend. Seventy-four percent of healthcare customers have already received or are interested in some form of virtual care, according to Forrester Research. The researcher also says that 55 percent of healthcare organizations are making a new investment or increasing investment in virtual care technologies, which they view as crucial to patient acquisition and retention.
"Patients seek personalized and convenient care," Forrester analyst Arielle Trzcinski wrote in a recent blog post. "They will not tolerate an aggravating, time-consuming experience when options that fit their needs are just a click away."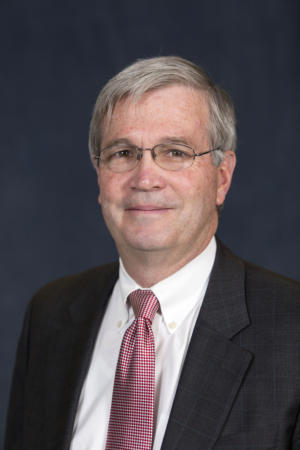 For Connect Care Pro, Intermountain Healthcare wove together 35 telehealth programs and allocated more than 500 caregivers. Probst says the virtual hospital saves patients and doctors the time and trouble of meeting in person for routine ailments, such as a headache or a pulled muscle. "They do 100 percent of their work virtually," Probst says of the physicians working for the virtual hospital. Probst estimates that as much as 75 percent of healthcare appointments can be performed virtually.
That presents great opportunities for Intermountain, which can now more efficiently treat patients who require emergency medical attention, Probst says. Probst helped implement the software and systems for the virtual hospital, including integrating them with the provider's Cerner electronic medical record (EMR) system.
The virtual hospital is one of the cornerstones of Intermountain's multi-year digital transformation, supporting more than 2,300 physicians and clinicians. It builds off of a decade-old telehealth initiative that Probst helped expand to more than 12 non-Intermountain healthcare facilities in Utah, Wyoming in Idaho.
However, he acknowledges that the technology doesn't work for all scenarios. "I don't want my prostate exam over my computer," says Probst, when asked for an example of a necessary in-person treatment. Indeed, while telehealth will never completely supplant on-site caregivers, Intermountain believes it can ease the burden on existing staff, particularly with the population of Baby Boomers set to exceed children in the U.S. by 2030, according to the U.S. Census Bureau.
A virtual assistant for your healthcare needs
For Intermountain, virtual care is just one piece of a larger emerging healthcare puzzle that Probst says will also include virtual assistants driven by artificial intelligence (AI) — think Iron Man's "Jarvis" for healthcare. Take the virtual hospital or telehealth scenarios, for example.
If someone has a medical issue they want attended to, they can cue up Amazon.com's Alexa or Google Assistant from their home-based smart appliance and describe the condition. The virtual assistant could walk the patient through questions about the location and severity of the pain, while in the background accessing the patient's EMR (with the patient's prior permission, of course). Ideally, the assistant could then "get close to a diagnosis" and recommend the person see a doctor either in-person or via virtual care, Probst says. The assistant can then make that appointment.
Probst says these capabilities, which he expects could one day be integrated into Connect Care Pro, will likely happen within his career. "It's very much using AI and tapping into the EMR for digital triage," Probst says. He says the AI will also, with a patient's permission, assist with ordering prescriptions, such as an antibiotic to a CVS or Walgreens.
Eventually, AI could be extended to the exam room, assisting a doctor while he or she is examining a patient. Most doctors today spend an inordinate amount of time entering notes into a patient's EMR on a computer.
Probst envisions a future where computer vision and voice recognition technologies can "listen" and "understand" what a doctor is telling a patient during an exam and accurately enter the data into the EMR.
"It may seem a little farfetched, but a lot of what we can do for healthcare can be completely digitized with little to no human interaction once we've proven out the AI," Probst says.