Every one of us interact digitally today with our banks, grocery stores, department stores, and even restaurants. In fact, when driving home from work your smart phone, when connected to your home security system, turns on your home's interior lights. It's in our daily culture. And this is how citizens want to interact with municipal services. And city governments are beginning to recognize that citizen services need a more strategic focus, especially since technology has evolved to enable new and more efficient ways to provide these services.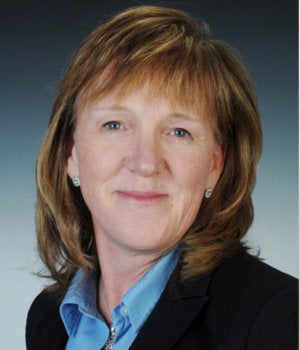 Lisa Bobo, CIO for the city of Rochester is a visionary who has embarked on improving citizen services for a number of years. Bobo-CIO for the City of Rochester has proven herself to be a visionary, strategic thinker, and leads a great team of IT professionals who are reinventing how IT leverages technology to improve services for the citizens of Rochester. As of this writing, Rochester has been selected as one of the top 21 cities in The Smart 21 Communities of 2019 initiative. And in early 2019 the top winner will be announced. I had the opportunity to speak with Bobo and following is a portion of our conversation.
Phil Weinzimer: Lisa, you have a successful career in Rochester within the IT organization. Prior to being promoted to CIO, you had many different roles, but you always had a focus on improving citizen services. What were some of the actions you took early on to improve citizen services.
Lisa Bobo: A major objective in the process of improving citizen services in public sector is setting priorities amongst the various initiatives city departments want to pursue This becomes more difficult with budget and resource constraints faced by many municipal governments. I've had many conversations with municipal CIOs about setting priorities. It's a real challenge. Let me explain why.
Early on in our journey to improve citizen services for Rochester citizens we focused on a few city departments that needed help. Agency leaders identified initiatives where technology solutions would help. We had some challenges in appropriately responding to their needs, especially in prioritizing project. You can imagine the complexity of processing IT requests from the 14 city departments on an individual basis. About 10 years ago, to help minimize the complexity, we created three Relationship Management positions within the IT organization that grouped similar Departments together (Public Service, Back Office and Public Safety). This provided us a voice within the department to better understand their needs. This is a role I had prior to my CIO role. We thought this would help us to set priorities and enhance customer service. When these 3 areas were created, we focused on developing priorities within each area. Although this was an overall improvement, we still lacked the overall focus on City priorities. But this was a good first step that helped us focus and manage our interactions with the various city departments much more efficiently. This was the beginning of an ongoing process to improve citizen services by leveraging technology through an improved organizational model.
PW: When you became CIO there was a lot of buzz about establishing an IT Governance process. And IT Governance ties into citizen services. Please explain the tie in and how you addressed this need?
LB: Well, this is a very interesting question. When you ask people to define IT Governance you receive many different responses. The way I see it is that one of the major objectives of IT Governance is to establish a process that helps us identify the right projects that are executed efficiently. Let's leave the execution discussion for another time. What I want to focus on here is the selection process. My focus was to look at priorities from a city-wide perspective, almost like an aerial view of the city services looking from the top down. This led our IT Team to develop a City-Wide Enterprise Architecture model that reflect the services provided by the various city departments. To build this model we used existing documents, such as the budget book prior project documentation, and reviewing the model used by the Federal Government. Many of the services touch several departments in the City that cross all three relationship management areas. With this approach you quickly begin to see the various supporting technology that enables these services.
When you look at a City-wide enterprise model, you begin to view services from the "outside in" or from a Citizen perspective. You are not viewing our services from an internal departmental view, but rather the outcome they produce. Let me elaborate.
Over 8 city departments process some type of permit or license. These licenses and permits cross over all three relationship management areas. Before we consider replacing technology for one permit, issued by one Department, we should consider a higher strategic organizational view that aligns similar services. Why would IT drive this type of initiative? I think there is two reasons why IT has an integral role in driving the City's organizational structure. IT tends to have a birds-eye view of the Organization. We can often see the alignment and frequently the inefficiency. There is no coincidence that we continually see CIO's taking on a Chief Operating Officer role. Also, the way we address these services are ultimately tied to streamlined technology, infrastructure and data.
PW: Lisa, now that you have a more strategic view of the services provided by city departments have you reorganized IT to better serve the department needs?
LB: We continue to have three relationship management areas, but overall there is more alignment than previous. It is very common for an enterprise project to touch all three areas. Four years ago, we also developed an Enterprise Process and Systems Team (EA). This group supports the development of the EA, all process work, technology selection and support. When a new need surfaces, they work closely with the Relationship Manager and the affected departments to perform an EA discovery assessment. This allows us to validate our organizational blueprint, and update where needed.
This doesn't come without challenges and resistance. As you can imagine, changing organizational structure is not always the answer, and this approach is not always a quick and dirty solution. This is a strategic approach, that can take time, but in the end will replace antiquated technology solutions, ensure funding is allocated to the highest demands and more importantly provide for more seamless business processes, where the Citizens will continue to see improved services.
We continually reevaluate the alignment of Relationship Managers to the areas they support. We want to ensure we are evolving as the Community changes. The new energy around cities is the discussion of Smart Cities, and Internet of Things. We are assessing whether our current internal structure and governance will support the changes needed to move us forward.
This model helps us provide a much-improved response to the needs of the city departments and enables us to strategically improve services with a strategic governance process that optimizes the project selection process on an enterprise level. We still have a lot of work to do but I believe the IT team is on the right track and making significant progress to improve services to Rochester citizens.