While corporate-wide innovation labs and blue-sky hack-a-thons were all the rage over the past few years, the coming trend for many companies might be innovation with intent and smaller, more pragmatic projects that have significantly less glitz and glamour but a better chance of success.
Innovation plays a key role in driving digital transformation in business today. Everyone knows that, right?
Nearly 90 percent of the IT leaders who took part in the 2018 State of the CIO Survey, released earlier this year, admit the CIO role is becoming more focused on both digital initiatives and innovation. Dig a little deeper into the study, and you'll find that 37 percent of the top IT heads point to innovation as a way to identify which parts of the business can be transformed using digital technologies.
No doubt the results of the coming 2019 State of the CIO research, to be presented in a January CIO Executive Council webcast, will show similar and more supportive figures when it comes to the adoption and use of innovative technologies and tactics in the enterprise. Clearly, innovation is a top line item when it comes to technology and business investments.
Before you carve out a piece of your 2019 budget for innovative activities, however, you should be aware of one thing: The definitions for innovation, as well as the scale of projects, have changed considerably over the past couple of years. Those show-stopping company-wide epics that were exemplified by such companies as Toyota Financial Services (TFS) and its hack-a-thons, internal competitions, and dedicated innovation lab have shifted somewhat south in favor of smaller single-spotlight productions.
Where before the effort was to innovate to the max, today's initiatives are more likely to be more modest and lean toward innovating with intent. In short, a lot of the smart budget money will be spent on projects that are framed with a more thoughtful and even surgical approach to innovation.
"I tend to take a more pragmatic view and try not to get bogged down in big initiatives that get your name in the paper, but nothing ever happens," notes Ed Winfield, who has been the CIO for Maricopa County, Arizona, for little less than a year and is a passionate advocate for small and more meaningful approaches to innovation.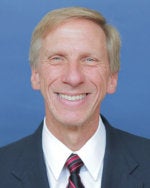 While he may sound a bit folksy at times, Winfield is no rube when it comes to digital transformation and the ins and outs of championing IT initiatives in state and local governments. Previously, he was CIO for Wayne County, Michigan, the 19th-most populous county in the nation that includes the city of Detroit. While there, Winfield orchestrated an upgrade from an aging legacy system to cloud-based systems and deployed more data analytics to help state services run more efficiently — all under the cloud of tight budgets and economically challenged environment. In fact, these efforts and results were acknowledged when Winfield was recognized as a 2016 Top 25 Doer, Dreamer and Driver by a respected government IT online publication.
The challenges at his new post are no less daunting, since Maricopa County is the fourth largest U.S. county by population and one of the fastest-growing areas in the country. Rather than jumping on the smart cities bandwagon and pitching high-speed fiber and pervasive wireless connections for every nook and cranny of the county, Winfield prefers to take a breath, listen closely to his constituents, and focus on small projects that are scaled to deliver positive but sometimes less dramatic results.
"I don't view what we're trying to do in becoming a digital county as some type of massive endeavor," Winfield explains. "We can make significant forward progress with small innovation projects."
However, the county does have a range of ongoing projects that look at such things as smart highways, smart traffic light management, and other smart initiatives that are interesting. There is a group called the Institute for Digital Progress that looks at innovation from a regional business perspective as it tries to position the county and surrounding areas as a "smart region."
Even before the ink had a chance to dry on his new business cards, Winfield mapped out a plan for an all-digital county that serves as an umbrella over a series of small and more-targeted projects that will be rolled out over the next few years that will collectively move the entire county from the restrictions of paper-based tangibility to a more flexible digital world.
"At the end of a three-year period, I would rather look back and say we knocked out a lot of small projects that really made a difference to the way we operate and potentially the way people interact with the county via web services or mobile tools," he says.
That is exactly what Winfield is doing as he connects with different departments to plan for internal productivity improvements that include eliminating paper forms and moving toward digital signatures and online approvals. He also wants to improve the online services available to the residents of Maricopa County. In addition, plans are in the works to revamp the court system, both to eliminate paper and create an online dispute resolution system and totally automate case management.
Practical innovation
The trend toward more practical innovation is apparently catching on. In its 2019 predictions for enterprise digital transformation, Forrester Research notes that while business leaders championed large-scale initiatives in 2018, many of which focused on customer experience, efforts this coming year will shift to more pragmatic and smaller surgical initiatives. Purpose will become strategic priority, given the complexity and cost of larger and more expansive projects.
IT organizations and business stakeholders should strive to embrace the minimum viable product when it comes to innovation projects, says Mihai Strusievici, director of information technology, North America for Colliers International, a global real estate services company, in an earlier Digital Divide column. He advises other leaders not to pitch one or two large and expensive innovation initiatives that typically eat up a significant chunk of a budget due to their complexity and scope. Instead, spend money on a variety of smaller innovation efforts that are more focused and may have a higher chance for success or conversely have far less of a negative impact should one or two fail.
"Don't only look for the big idea," adds Pradip Sitaram, senior vice president and CIO at Enterprise Community Partners, an organization that brings together people and resources to create affordable housing and thriving communities for low- and moderate-income people. Instead of always looking for the home run, he says, making use of a baseball analogy, "you keep hitting a bunch of singles and doubles, and with the runs you get from those, you can achieve the amazing results."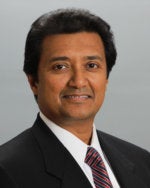 A few years ago, for example, the business team and Pradip decided to automate the way people in the organization checked the performance parameters in their real estate portfolio to ensure compliance and efficiency. The tools used were able to quickly identify exceptions to the established parameters that fell outside established business rules that dictated a certain level of risk tolerance and boil the results down to a much more manageable subset of properties. While a great innovative first step, Pradip and team decided to piggyback on that success and take it a step further to see what innovation possibilities might be lurking outside the fancy technology and algorithms.
The solution was to empower the business stakeholders to proactively change the rules used by the tools to check against the parameters, without having to rely on IT to field suggestions and then make the changes. To do this, a system was designed that allowed business to insert rule updates into the system, which then created new logic to check against performance parameters across the company's real estate portfolio.
"We didn't set out to do something innovative," explains Pradip. "All we did was empower people to use these tools more efficiently, with a different mindset."
While he doesn't see anything wrong with large-scale innovation labs from a culture-building and even a marketing standpoint, Pradip does not think highly visible efforts like this really drive grassroots innovation. For him, the recipe is simple: When things get tough, the tough get innovative.
The key to innovation is your mindset, he adds. It's your willingness to think differently, to take a risk and try some new process or technology, and to see the world differently and not simply conform to established practices.
"I think some of the great motivating factors for innovation are constraints," Pradip points out. "When you have budget constraints, when you have resource constraints, when you have time constraints."
Constraints are not restrictions or barriers, but a gift, he says. "If you have constraints, you're forced to think out of the box, to think innovatively and say, 'How can I best make use of the limited resources that I have in time, money, and people to come up with good solutions?'"
To encourage, foster, and sustain an innovation culture, organizations and executives must understand and accept that every experiment will not succeed; every innovation exercise will not result in a revenue generating product or operating efficiencies, Pradip points out, adding that you will likely fail more than you succeed. Every exercise will deliver valuable learnings.
"As long as there is a culture that accepts that it's OK to test and learn — to fail fast and learn quick — then teams will be more likely to venture out of their safe zone and the magic can happen," he says.
Technology and the changing business and consumer cultures
While more restrictive budgets and the push to do more with less has a lot to do with the emphasis on more surgical and pragmatic approaches to innovation, the shift in business and consumer cultures due to the pervasive use of technology has also played a key role.
People, in general, have a different posture and cultural understanding of technology and what it can do, since it saturates their public and private lives, explains Winfield. Years ago, conversations on technology adoption and use around the topic might center on the impact — good or bad — on a person's life or continued employment. Today, it is all about leveraging technology in small and incremental ways — whether it is cyber banking, online shopping, or eliminating a tedious task in the office.
"People are able to converse and maybe see how something might work and I think that's the spirit of it," Winfield says.
In this new world of practical "baby steps," is there still some wiggle room for larger-scale projects and maybe a hack-a-thon or two as part of the overall innovation effort? Absolutely, says Winfield.
"We're just getting underway, and I'm starting on the fringes, so we've got enough to do here in the short-term," he says. However, "I'm not close-minded about the idea of some type of gathering or larger effort, but we've got to consider how it would move us forward."
Pradip agrees, noting that hack-a-thons are useful because they usually establish constraints in time and the number of team members, which are great motivators. However, you won't find more-structured corporate-led innovation labs and internal think tanks on his to-do list.