The role of the Chief Information Officer (CIO) is continuing to gain relevance across Southeast Asia.
The financial services industry is no exception, being a market that is experiencing unprecedented technology disruption. To be at the forefront of this competitive sector, firms need bold technology leaders who can steer them into the future.
Here we have a list of 10 of the top CIOs and IT executives in the financial services industry across the ASEAN region.
Surachai Chatchalermpun, CISO, Krung Thai Bank, Thailand
Chatchalermpun is the Chief Information Security Officer (CISO) of Krung Thai Bank (KTB), a state-owned bank in Thailand formed in 1966 following the merger of Kaset Bank and Monton Bank.
He leads an IT security team responsible for app penetration testing, IT security compliance, security solution architecture, security awareness and user activity monitoring (UAM). Prior to joining KTB, Chatchalermpun was regional IT security manager and head of IT security at Maybank Kim Eng Securities (Thailand), where he was responsible for the entire spectrum of the company's IT security.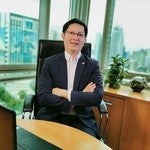 Chatchalermpun is currently working on the implementation of next-gen security operations centres (SOCs) and cyber resilience.
Follow him on LinkedIn.
Mary Bernadette James, CIO, Bank Danamon, Indonesia
James has over 20 years of experience in IT within the banking and telecommunications sectors, with a focus on turnkey projects, product development and implementation of mission-critical application systems and processes.
She also has expertise in conceptualising business models and delivering cost efficient, quality solutions to enterprises. James has written about the importance of the finance sector adapting to digital disruption.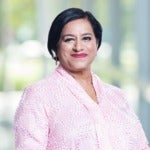 Her team at Bank Danamon is now focused on moving towards micro service platforms: "This is a large endeavour but it will allow us to quickly launch new products across multiple channels and to ensure we bring new products and services quicker to market and to ensure that we can support large transactions volumes," she explains.
James' previous roles include Group CIO and head of infrastructure at Alliance Bank, Malaysia and CIO at NIB, Pakistan. You can follow her on LinkedIn.
Tahir Muzaffar, CIO at Bank Islam Brunei Darussalam (BIBD), Brunei
Muzaffar is CIO at Bank Islam Brunei Darussalam (BIBD), Brunei's flagship Islamic bank and the country's largest financial services provider.
His experience leading people and managing technology spans over 25 years, having held CIO and IT executive roles in international banks, including Al Hilal, Barclays and Commercial Bank of Qatar.
He was behind BIBD's deal with Ramco Solutions in 2016 to integrate the bank's business processes across HR and ERP functions with the vendor's ERP solution integrated with full suite human capital management (HCM) and global payroll applications.
Voranuch Dejakaisaya, CIOO, Bank of Ayudhya (Krungsri), Thailand
Voranuch Dejakaisaya has been recognised as the top technology executive in ASEAN at the recent CIO50.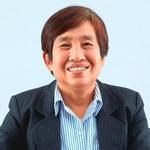 After 10 years of service in Krungsri bank as CIO leading the information technology group, Dejakaisaya was appointed to be Chief Information and Operations Officer (CIOO) in January 2017, extending her responsibilities to the operational arm of the firm.
Through exceptional leadership, Dejakaisaya has transformed Krungsri through a series of projects making use of emerging technologies such as blockchain, robotics process automation (RPA) and artificial intelligence (AI).
Dejakaisaya's current projects include the development of artificial intelligence and machine learning credit scoring solutions, as well as application program interfaces (APIs) and core banking modernisation to make connecting to partners' and clients' platforms faster and easier.
Follow her on LinkedIn.
Indra Utoyo, CIO, Bank Rakyat Indonesia (BRI)
Another CIO50, Indra Utoyo is transforming the BRI from a legacy bank into a fintech leader through digital technology and APIs.
By the end of 2021, BRI expects to have reached a 70 percent financial inclusion rate among the country's population, in part due to the adoption of the Cloud Apigee API Management Platform as the bank's digital core.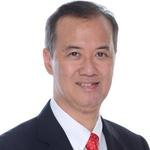 Among Utoyo's current projects are the modernisation of the core banking environment to allow flexible and agile business innovation and the deployment of next-gen cloud based IT infrastructure to cope with the exponential growth of digital transactions. He is also implementing Master Data Management (MDM) to enhance business decision-making and integrate customer management.
You can follow Utoyo on Twitter and LinkedIn.
Jimmy Ng, Group CIO and Head of Group Technology and Operations, DBS Bank, Singapore
Jimmy Ng is Group CIO and Head of Group Technology and Operations at what's considered one of Asia's leading banks, and dubbed by Euromoney in 2018 as "World's Best Digital Bank".
He was appointed to the role in August 2019, after David Gledhill's retirement.
As Head of Group Technology and Operations at DBS, Ng manages more than 10,000 technology and operations professionals across the company. Prior to this role, Ng was deputy head of group technology and operations, where he was responsible for running the bank's first technology development centre outside Singapore, DBS Asia Hub 2 in Hyderabad, India.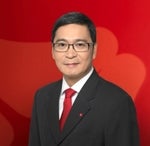 Prior to his career in DBS, Ng spent 13 years with ABN Amro, working in Singapore, London and Amsterdam across a broad range of functions, including middle office, operations, risk advisory services and product control. He joined ABN Amro from JPMorgan and started his career with Singtel.
Ng holds the 10th position in the CIO50 list. Follow him on LinkedIn.
Sarabjit Singh Anand, Regional CIO, Standard Chartered Bank, Singapore
Since being appointed Regional CIO for Standard Chartered (SC) in March 2019, Anand has spearheaded the thinking and design of a technology service monitoring tool, created to identify potential issues before a user could be affected.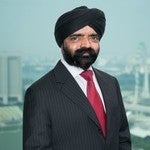 The tool automatically triggers notifications to support staff at pre-defined thresholds for early investigation and recovery. Since launch, system availability and self-discovery/recovery rates have improved, resulting in an improvement of the company's Net Promoter Scores (NPS).
Anand's focus in 2020 is to support SC's digital transformation journey and ensure that its clients have a seamless and secure banking experience.
"This is particularly important in ASEAN where there's high digital engagement," says Anand. "Many of our clients are digital natives who expect reliable and innovative digital services. To effectively deliver on client needs, my team works with service providers and fintechs on API, cloud and data initiatives. We are also continually investing to improve and enforce our cybersecurity posture to protect our clients from cyberthreats."
Anand holds the seventh position in the CIO50 list and can be followed on LinkedIn.
Toto Prasetio, VP of IT, Bank Mandiri, Indonesia
As senior executive Vice President of IT of Bank Mandiri, Toto Prasetio has helped launch key innovations across automation and open banking.
Prasetio says that as digitalisation is shifting IT's focus from technology to information, the CIO role is changing from a delivery executive to a business executive.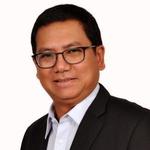 "In order to influence other executives I need to become a CIO that focuses on business outcomes, a collaborative agenda, revenue building and platforms-. By changing this attitude, I can give more added value to others, especially business leaders, who will see IT as a strategic business partner that creates more business values rather than just a cost centre," he adds.
Prasetio holds the 13th position in the ASEAN CIO50 list.
Bhuvanesh Shukla, CTO, AGD Bank, Myanmar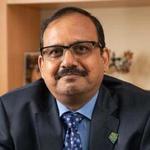 As Chief Technology Officer of Asia Green Development Bank (AGD Bank), a public commercial bank in Myanmar providing banking services and products, Bhuvanesh Shukla is modernising the business through branch banking transformation and digital banking solutions.
Among Shukla's many current projects is the deployment of 'Genie Digital Banking', a Singapore-based startup that offers mobile device-based banking integrated into teller operations in branches. Aimed at providing digital banking to Android and iOS devices, the cost-effective project is also secure and compliant with banking regulations.
Through Shukla's leadership, AGD Bank intends to run large branches housing 15 people, with the payroll savings set to be re-invested in more branches and strengthening sales and marketing capabilities.
Shukla, who was included in the ASEAN CIO50 list, can be followed on LinkedIn.
Mohd Suhail Amar Suresh Bin Abdullah, Group CTO, Maybank, Malaysia
Mohd Suhail Amar Suresh Bin Abdullah has been Group CTO at Malayan Banking Berhad (Maybank) since April 2015.
There he is responsible for the development and implementation of the group technology strategies, platforms and capabilities in collaboration with other departments to achieve the bank's business goals.
Prior to this post he was he was the Group CIO and head of virtual banking and payments, where he led the evolution of the digital strategy roadmap and was responsible for the roll out of several key digital platforms and capabilities across multiple markets.