It didn't take long for Srini Koushik to realize he had a long road ahead of him when he joined Magellan Health as CIO and CTO in 2016. The $7.3 billion company, which doubles as a pharmacy benefits manager and provider of services for people with conditions ranging from ADHD to autism, was like many health-care organizations — long on legacy technology systems and short on innovation.
That is, Koushik inherited outdated on-premises systems and software that didn't scale well on mobile devices. "It was not just the legacy technology; the processes and approaches were stuck in 15 years ago," Koushik tells CIO.com.
Koushik quickly embraced a cloud-first, mobile-first strategy, creating a domino effect in which both public cloud and SaaS (software-as-a-service) applications quickly fell into place.
The objective of this overhaul? Creating a reliable and extensible platform with which to generate better business analytics. Such capabilities will ultimately help Magellan better serve its customer base, which includes employers, insurance companies and government agencies.
Overhauling IT with SaaS
Re-platforming a health-care business on new tech is not for the faint of heart, as federal and state regulations regarding patient privacy require extra governance and due diligence. The challenge can be doubly difficult for a CIO who has never worked in health care. But Koushik, whose prior experience includes managing business lines at IBM and HP, in addition to a nine-year stint as CIO of insurer Nationwide, is leveling the playing field by adopting the startup's mentality of tapping into modern IT applications, APIs and enterprise ecosystems at his disposal.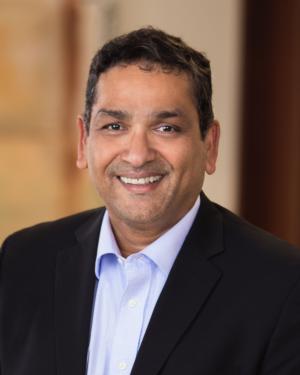 "At the rate at which technology moves today, I approached the role with this mindset: Is there a way to think about ourselves as a startup?" Koushik says. "That got me going down this path of rationalizing to not just catch up to but leapfrog competitors."
Koushik took a hub-and-spoke approach, picking an identity and access management (IAM) solution from which he could connect to several other modern SaaS applications through APIs. He chose Okta's single sign-on services, which help Magellan's 11,000 employees easily log into corporate systems from any computer, smartphone or tablet. The service also creates an audit log, which is critical for health-care providers beholden to data compliance standards, Koushik says.
"We wanted to go with a product with the maximum number of integration with external partners," Koushik says, adding that he had implemented Okta in two prior IT roles. "It helps them get to any application." To date, Magellan has integrated Okta with 95 percent of the apps in its stack.
Koushik then began layering in other services that connect to the IAM software. He added Zoom video conferencing, which he says has essentially changed how the company communicates, enabling a distributed and often mobile workforce to work from home anywhere around the world, or on the go, from airports, coffee shops and other locales. Migrations to Workday's human resources platform, ServiceNow's IT service management platform and Box for cloud file-sharing followed.
Another move included adopting Workplace by Facebook collaboration software, which he says clinicians and corporate staff use to collaborate and communicate. "Everybody has a Facebook account, so ease of use was a big part of that decision," Koushik says, adding that the Magellan workforce also uses Slack for real-time collaboration.
Living in a multi-cloud world
Like many enterprises, Magellan is also getting more comfortable entrusting key compute capabilities to public cloud services. Koushik says he has shifted approximately 40 percent of his computing workloads to Amazon Web Services (AWS), with four staffers currently managing the transition.
For Koushik, the cloud offers an opportunity to achieve a greater level of compute automation, saying it no longer makes sense for a health-care business to dedicate hundreds of IT staff to manage a data center when CIOs can offload it to a vendor.
Consistent with the current trend toward multi-cloud services, Magellan is also exploring Microsoft's Azure cloud service. One big reason is that SQL Server instances and associated data run better in Azure, which will also reduce the company's reliance on database administrators to maintain those systems, Koushik says.
"A lot of my peers don't want to be beholden to and let AWS run the world," Koushik says. "For us, there are places where workloads will work best on AWS, but there are plenty of places where workloads are much more suited for Microsoft Azure." The multi-cloud environment is a stepping stone toward a hybrid cloud, where compute services will move between clouds, as well as between Magellan's VMware virtual machines and clouds.
Magellan's IT modernization play has a strategic purpose, enabling what Koushik describes as an Amazon.com-like approach in building out a "supply chain of data." Although Magellan is just starting this journey, Koushik says that if this initiative works as planned, it will help the company break down data silos, enabling the staff to visualize analytics about the company's operations.
This, Koushik says, could provide Magellan with a strategic advantage over rivals, checking one of the key boxes in a digital transformation.