Allyship — in which you take on the struggle of others as your own — is incredibly important. That's because underrepresented groups are actually penalized when they speak out against discrimination and oppression, while white men don't see any harmful career impacts when they speak up. So, how can you be a better ally?
I asked Tarsha McCormick, head of diversity and inclusion for North America at ThoughtWorks; LaFawn Davis, global head of inclusion and culture at Twilio; and Vicki Mealer-Burke, vice president and chief diversity officer at Qualcomm, what white people can do to be a better ally, and they were gracious enough to invest their time and emotional labor to help educate me. Here's their advice.
———————————————-
Tarsha McCormick, ThoughtWorks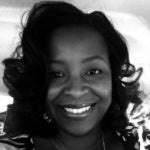 "For white feminists and allies, I would say that when you're presented with opportunities and/or challenges, you have to look one level deeper. So, ask yourself, if this impacts me as a white woman in this way, what does this mean for women of color, black women, Latina women? What does this mean for trans women? For lesbians?
"Also, if someone approaches you with a concern, try not to get defensive. We have to be inclusive and encourage people to be their authentic selves, and that starts with having these hard conversations.
"I always try to encourage this because I think if I can help someone to understand what it's like to be a black woman in America, then when they're faced with a situation, they can think, 'Oh, right, I remember what Tarsha said. She's my friend, she's my colleague, I can see what she was telling me.' And that can help them in other interactions. We shouldn't be afraid to speak with each other, not just to each other!"
LaFawn Davis, Twilio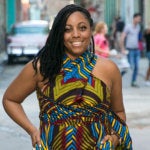 "Allyship is real, and it's incredibly important. The worst thing the majority group can do is be silent; it's almost as bad to be well-meaning, but not taking any action!
"So, I would say you can make the effort to learn about the concerns and the barriers and obstacles minorities are facing. Educate yourself. Learn how to speak civilly and really listen. And then, understand your privilege as a white person, and know how to say, 'Hey, I'm here, and I'm willing to help. I'm not always going to get it right, but I'm trying to be better.'
"You also must speak out when you see and hear the '-isms' and the '-phobias.' It's extremely powerful coming from that place of privilege, so speak up or get out of the way of someone who wants to speak up!"
Vicki Mealer-Burke, Qualcomm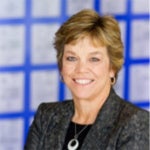 "In a corporate setting, I'd say make [diversity and inclusion] D&I a deliberate focus, and weave it into every single thing you do.
"For instance, here, we don't do D&I-specific training; it's just woven into all the other leadership, management and professional development training we have. If we never even said the words 'diversity' and 'inclusion' but we've been creating and implementing those concepts throughout our entire workforce, then we're ahead of the game."
———————————————-
I also really like this list from Michael Harriot at The Root, of 5 ways white people can help fight white supremacy. It's incumbent upon all of us white people to stand up, speak out and amplify the voices of those who are discriminated against and oppressed.