I'm going to keep it short and sweet this week, since it's a long holiday weekend in the U.S.
Want a visual look at the gender and racial breakdown of major tech companies' workforces? Information Is Beautiful, data journalist and information designer David McCandless's site, has a fantastic breakdown of leading tech companies' demographics, as well as how they compare to demographics of the U.S. population as a whole. The results are both unsurprising and sobering.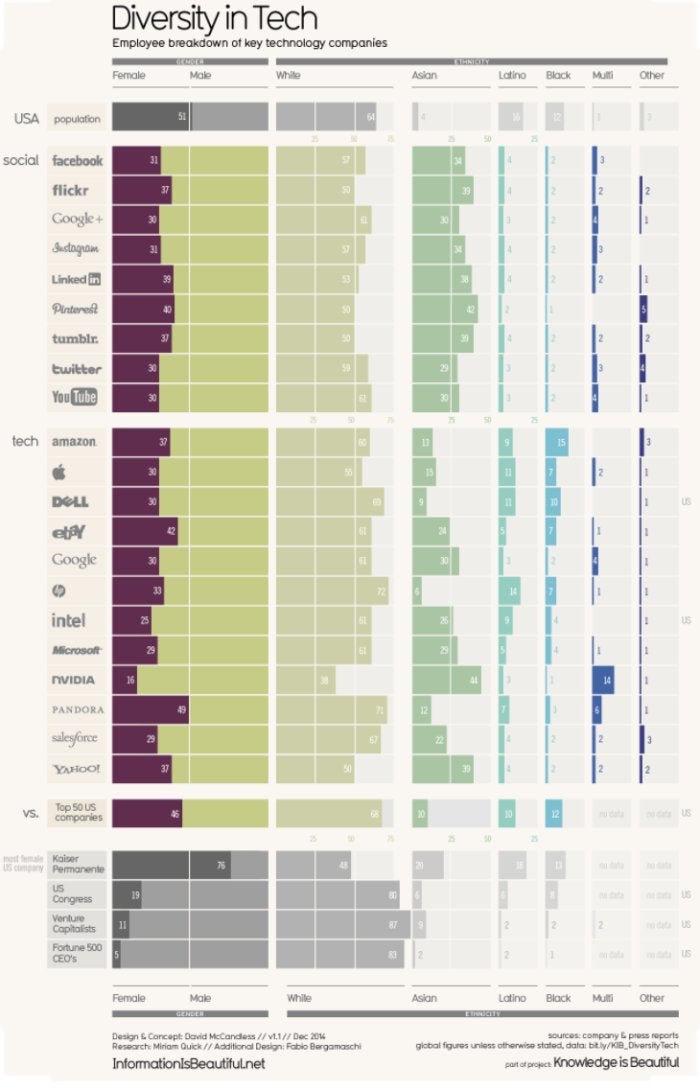 As the end of the calendar year approaches, I'm hopeful that 2018 will be a watershed year for equality and equity. Hey, a girl can dream, right?
See you next week.