When your company makes a major acquisition and the demand on IT increases, how do you know that you are spending your precious IT dollars on the most important projects? That's what I asked Dave Hudson, CIO of Veritiv, the $8 billion packaging, facility solutions, print and publishing, and logistics company. Hudson says a combination of vision, goals and governance is the key.
How do you turn IT from a culture of order takers to business partners?
Sometimes I find there are a few incorrect assumptions in the industry about how well IT knows the business. My IT team needs to know our business as well or better than some of our business people do. IT's job is to take all of these fuzzy processes and make them work. To do that properly, you need some deep business process knowledge.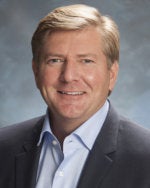 So, the first step in improving IT's impact on your business is to understand whether the business's perception of IT is reality and then position your IT organization to leverage their knowledge to support the business. It's all about developing a strong partnership with the business and empowering your IT team to do more.
Once you have your team aligned, you need to paint the vision for all that IT can be. In the digital era, IT can do more than put in systems; we can develop new products and services. That's a greater level of influence than IT has had before, and your team needs to know that. There is a journey of taking IT from a liability to an asset and then to an enabler of value capture, and finally to being a value creator itself. Your whole team needs to understand the journey and that it doesn't happen overnight.
The next step is to back that vision up with empowerment and exposure. I say to my senior leaders, "You have full control over your shop. Make it the best it can be." Most IT professionals want that impact. Your job as CIO is to unleash it. I truly see myself as a servant leader — my whole job is to get my team what it needs to be successful.
How do you make sure IT is clear on the major strategic goals of the business?
I host IT town halls every four to six weeks, and I bring in guest speakers or content from other business leaders' town halls. For instance, a member of Veritiv's strategy team came to talk at an IT town hall about what's happening within our overall business.
When I set goals for IT, I take the Veritiv CEOs' goals and translate them into IT goals all the way through the organization. I use a graphic that shows how the CEOs' goals translate down each level into IT. This helps in two ways. First, when my team members look at a specific goal or project they have, they can trace it straight to what is top of mind for our CEO. Second, everyone has a copy of my goals, the IT leadership teams' goals, and their own goals, and how they all map to the same objectives. This creates a direct line of sight and a common vision of shared success.
What have you done to ensure that IT is working on the right projects?
We've created an IT Governance Council within Veritiv where all business leaders at the VP and director level, along with my entire leadership team, meet monthly to talk about business challenges and IT solutions.
This is not an IT project update meeting or an investment decision meeting. We have other committees for that. The IT Governance Council stays focused on the challenges that our business leaders are having and how IT can help. It's a more interactive approach than what we've had in the past. This governance meeting is all about making sure we are working on the right things at the right time and trying to find ways to maneuver projects around resources constraints.
How did you get the IT Governance Council off the ground?
To introduce the idea of the council, I met with leaders across the business and talked about improving IT's ability to meet demand with the right level of coordination and prioritization. I told them that everyone's priorities were great individually and that we needed to be mapping them against each other to collaborate more efficiently throughout the organization.
Without this coordination and communication, IT really has no way of knowing that we are working on the right things. I said, "You've got these 10 projects, and so do leaders in these other departments. As an organization, how do we know which projects to do first?"
In forming the council, I was also asking Veritiv's senior leadership team to commit resources to the monthly meeting, which involved prep work. I had to make sure they understood what they and the company would gain from that commitment.
What's more, Veritiv had recently completed a large merger, so IT needed to prioritize our work to hit our synergy targets.
How do you know the IT Governance Council is working?
Well, it didn't' work like a well-oiled machine from the first meeting — it's a journey and takes some maturity to get to the point where you can achieve tangible results. We didn't expect a lot from our first meeting, and we warned people it would probably be a bit shaky as we figured out how to best communicate and work together during these meetings. It took about six months of IT Governance Council meetings before the lightbulb went on and we started making important decisions and having an impact.
The council is responsible for reviewing and prioritizing potential projects and vetting them for business benefit. We try to ask the right questions when evaluating projects. Does this project align to the company goals? How will we measure its impact? As a group, we've decided on 10 critical metrics to measure each project against. Our first six months were just getting everyone to agree on what those metrics were.
I know the council is working because IT's throughput has increased, the council is saying "no" to projects that do not map to our goals, and IT is being invited to more and more business meetings. Important IT decisions are being made on the front end of projects instead of as an afterthought.
The hardest part of launching the council has been changing how IT responds to project requests. After our merger, we had two legacy organizations that were used to responding to demand through informal channels. When the business asked for something, we got it done. But I had to make my team understand that if a request does not come through this Governance Council, we don't work on it. That was a culture shift for an organization that prides itself on service.
In a digital era, IT people must think differently than in the industrial era. How would you characterize this new way of thinking?
The digital mindset is the recognition that IT touches everything. Twenty years ago, IT could have a positive or negative impact, but those impacts were small and took time to see. In the digital era, the impacts are huge and change happens really fast. As we do more with robotics and artificial intelligence, changes ripple through a system so quickly that the impact can be tremendous. That means CIOs have to become the great collaborators. We must drive collaboration across traditional boundaries and establish transparency.
The area where CIOs will struggle the most is with ownership. CIOs cannot own IT anymore. HR owns IT, finance owns IT. Digital thinking means the traditional delineation between IT and its business partners is gone. It is all blurring together. CIOs are now becoming the brokers and managers of digital IT services.
About Dave Hudson
Dave Hudson joined Veritiv as CIO in September 2015. Previously, he had been chief business strategy officer, senior vice president technology with Amtrak, and he was CIO with Insight Global prior to that. Hudson has both a bachelor's degree in computer science information systems and a master's degree in applied science, robotics & embedded systems from Kennesaw State University. Additionally, he holds a MBA from Goizueta Business School at Emory University.